News
Revitalisation info meeting held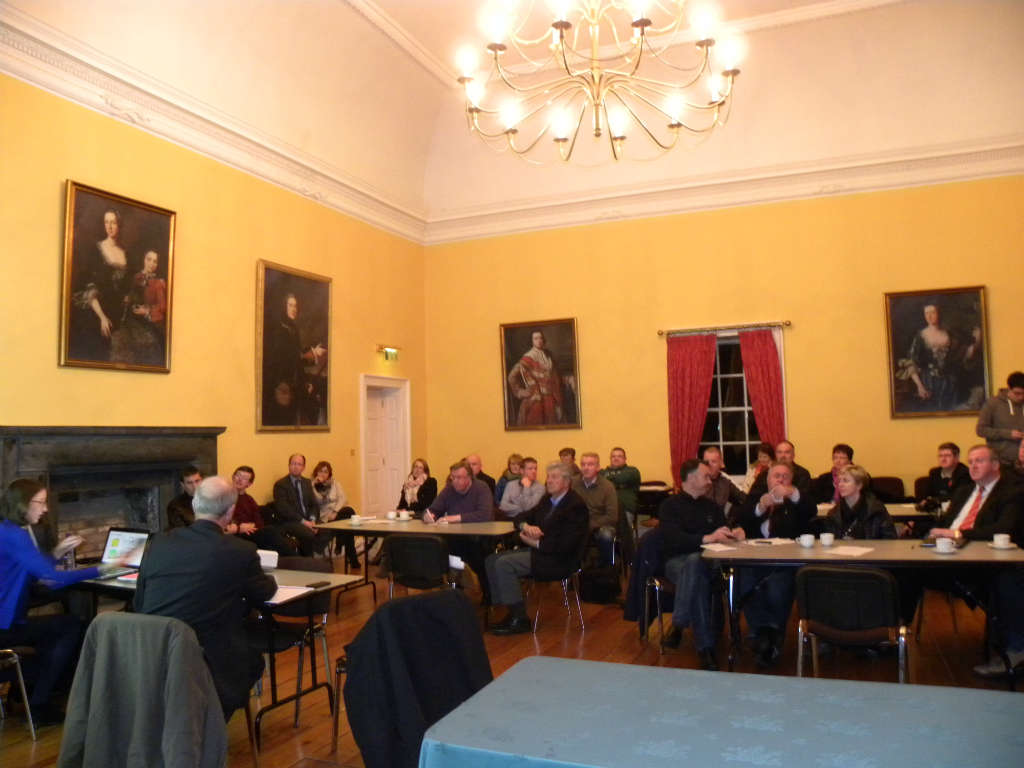 Over 40 people attended Monday nights Town Revitalisation explanatory meeting which was held in King House.
Acting County Manger Tommy Ryan welcomed the attendance and said the Council hoped to have Revitalisation Groups set up in the 6 main towns of the county this year or early next year.
The groups were about towns working together in a positive way with the same objective of developing the town.
Ann Marie O'Connell, a UK based Retail Design Specialist and Castlerea native addressed the gathering.
She gave a detailed outline of the Revitalisation programme.
She revealed that in her presentation to other towns, Boyle was used as a case study as it was "already ticking all the boxes".
Ann Marie suggested that a core group of 10 would come together and feed in to the Council.
The group, through the Council, would have access to external experts (planning/design) if needed and the Council would coordinate this approach.
Ann Marie said Boyle had "amazing potential" like "Shop fronts, architecture, the Moone Boy phenomenon, arts culture, coordinated community effort, river and walkways and lots of interesting vacant units".
In conclusion she said the Revitalisation Team was all about "working together and creating positive change" and should be viewed in short/medium and long term goals.
It is hoped to have the teams set up late December or early in the new year.
Following a questions and answer session, the meeting concluded.
Further information on the Town Revitalisation teams can be accessed on www.townteamsroscommon.com