Events
'Sister Act' rehearsals continue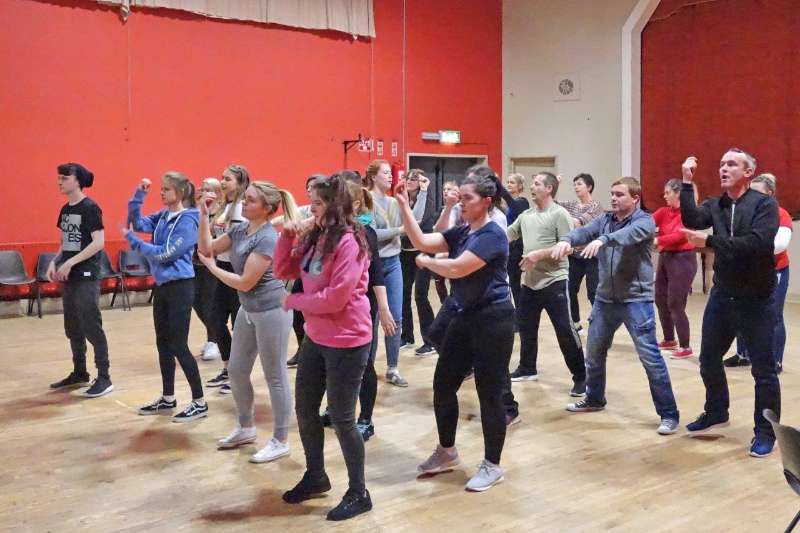 Rehearsals for 'Sister Act' will continue at 8pm tonight Monday, September 9th in St. Joseph's Hall, Boyle.
A warm welcome is extended to all new, former and existing members to join up for some fun filled, action packed weeks of music, singing, drama, dancing, comedy and lots more….
(By Brendan McGee)
Our Musical Director Anne and our Director/Choreographer Vivienne, will be there to outline the show to everybody, so come along and join the fun.
Rehearsals will continue on Monday and Thursday evenings. It is hoped to have the principal parts in the show cast by late September, so we are really hoping for a big turnout at the first rehearsal.
'Sister Act' is based on the 1992 film, which starred Whoopi Goldberg and it follows the fortunes and misfortunes of night club singer, Deloris Van Cartier who ends up in a Convent, hiding from Gangsters and the Police. While there, she gets involved with the local choir and sets about bringing in some much needed donations for the Convent.
With music by Alan Menken, lyrics by Glenn Slater and songs like 'Raise Your Voice', 'Take Me To Heaven', 'Sunday Morning Fever' and 'Do The Sacred Mass', you can expect some serious hand clapping, foot stomping, God fearing, Gospel and Soul!
'Sister Act' is Boyle Musical Society's 36th annual show and it will be staged over four nights in our regular venue of St. Joseph's Hall, from Wed. November 20th to Sat. November 23rd.
For more details on Boyle Musical Society, please visit our website www.boylemusicalsociety.com, follow us on Facebook and check  the local press for updates.
(Pic: Benny Morgan)