News
Snow hits Boyle Tuesday morning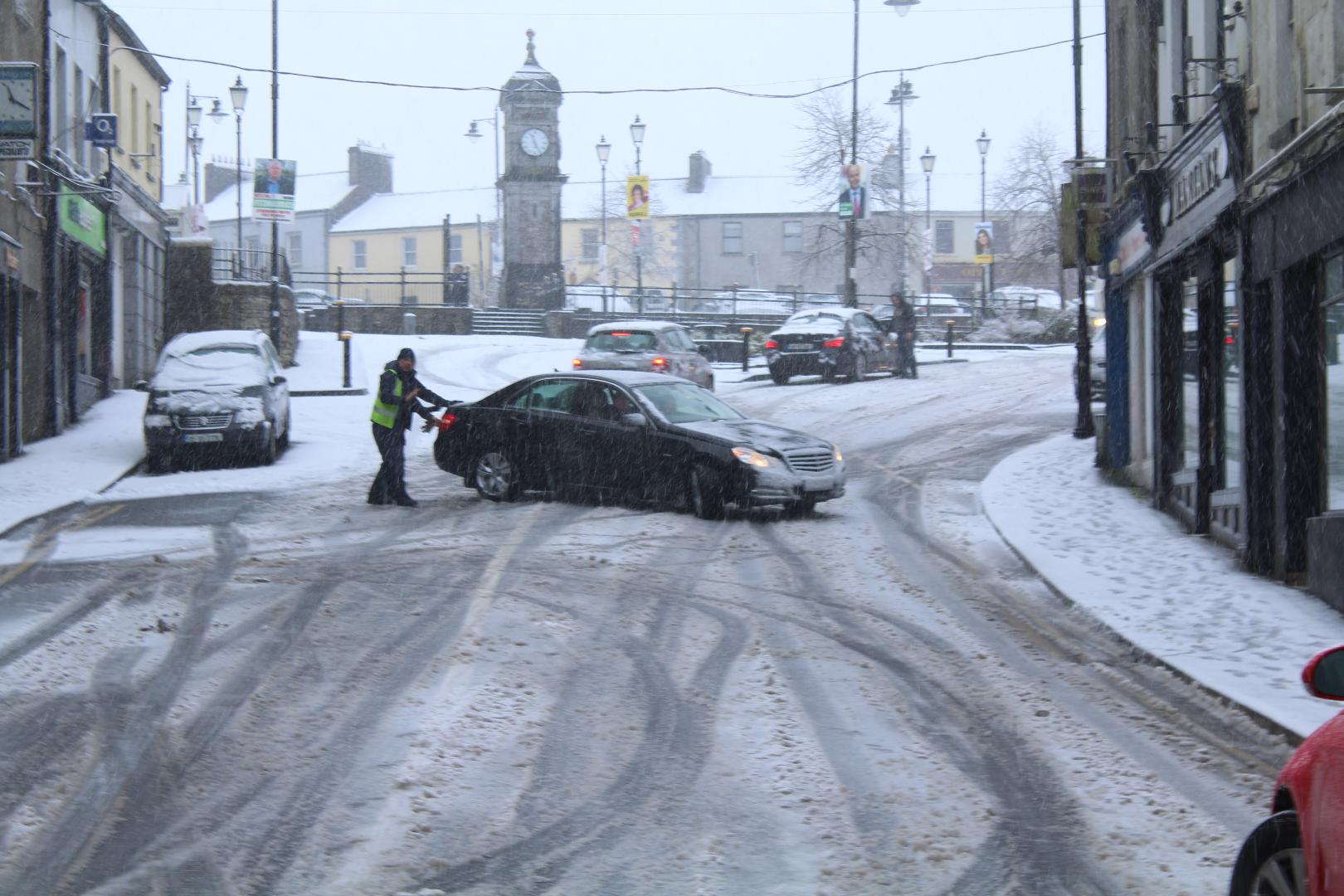 Snow on Tuesday morning caught many unaware in Boyle as there was no prior weather warning in place.
Driving conditions were treacherous with many cars sliding off untreated roads.
The main N61 road which passes through Boyle town was impassible for a period on the Crescent in Boyle, as cars attempted to negotiate an untreated road.
When trucks did make it up the Crescent they then had to negotiate more problems further up the N61 on the Roscommon road.