News
Storm damage in Boyle tonight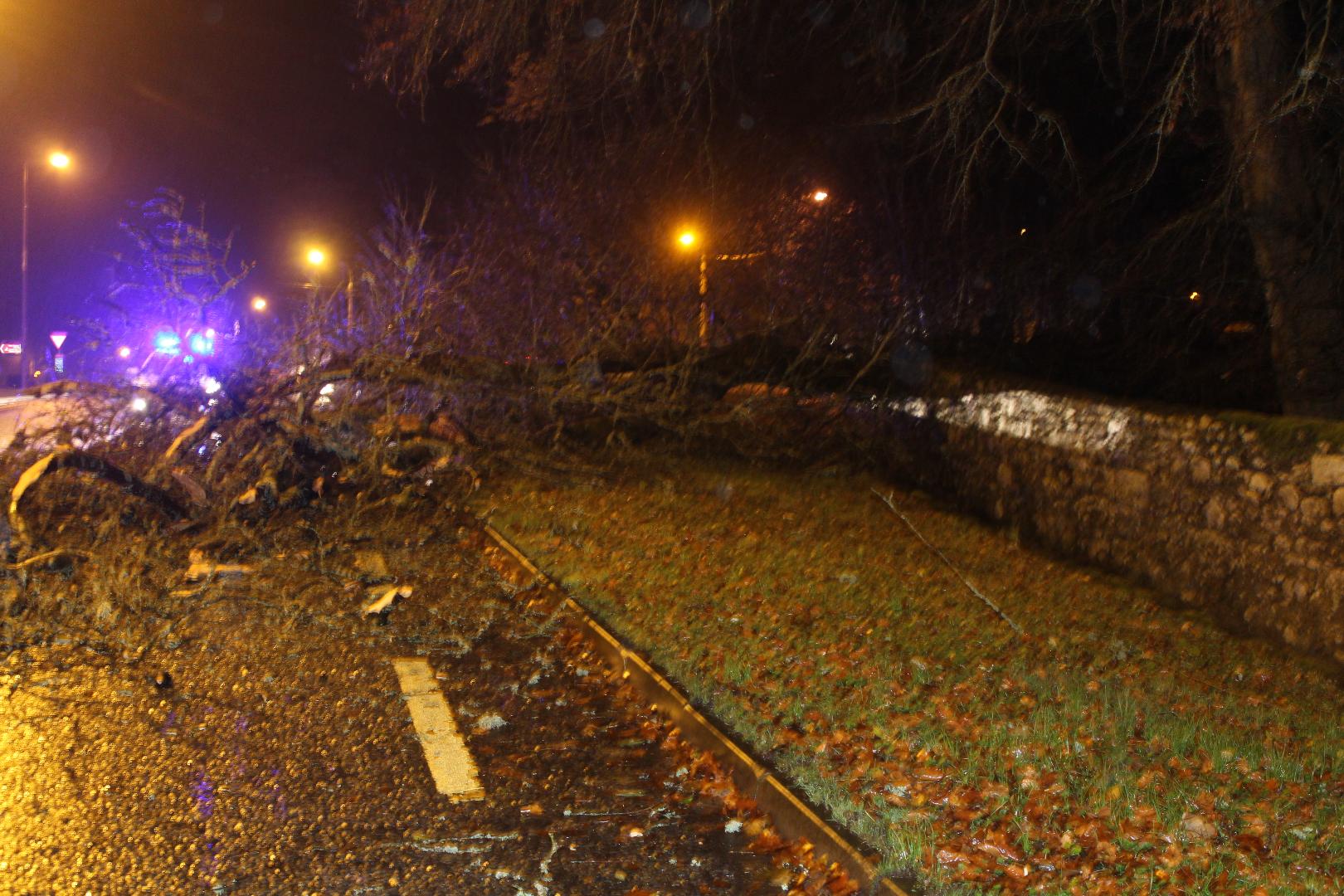 Storm Desmond hit Boyle this afternoon and evening with 120k damaging winds and driving rain.
A large tree fell on the Shilling Hill blocking the Sligo road for a short time.
Gardai and Roscommon Council officials were quickly on the scene and had the road cleared in minutes.
The weather forecast for tonight and tomorrow is as follows:
Extremely windy and blustery overnight, with widespread rain. Much of this heavy, especially so along the Atlantic Seaboard. Excess water on many roads will lead to treacherous driving conditions and some flooding can be expected also. Southwest winds will be strong to gale force and very gusty, with the most severe winds in western coastal counties, but winds will moderate for a time in the northwest later tonight. Lowest temperatures 8 to 11 C.
Very wet and windy for tomorrow Saturday. Further flooding is likely, with western and northwestern areas especially at risk. The rain will become lighter for a time in the afternoon, in some eastern and southern areas. But the strong to gale force and gusty southwest winds will persist. Top temperatures 10 to 13 C.