News
Street Art Project planned for Boyle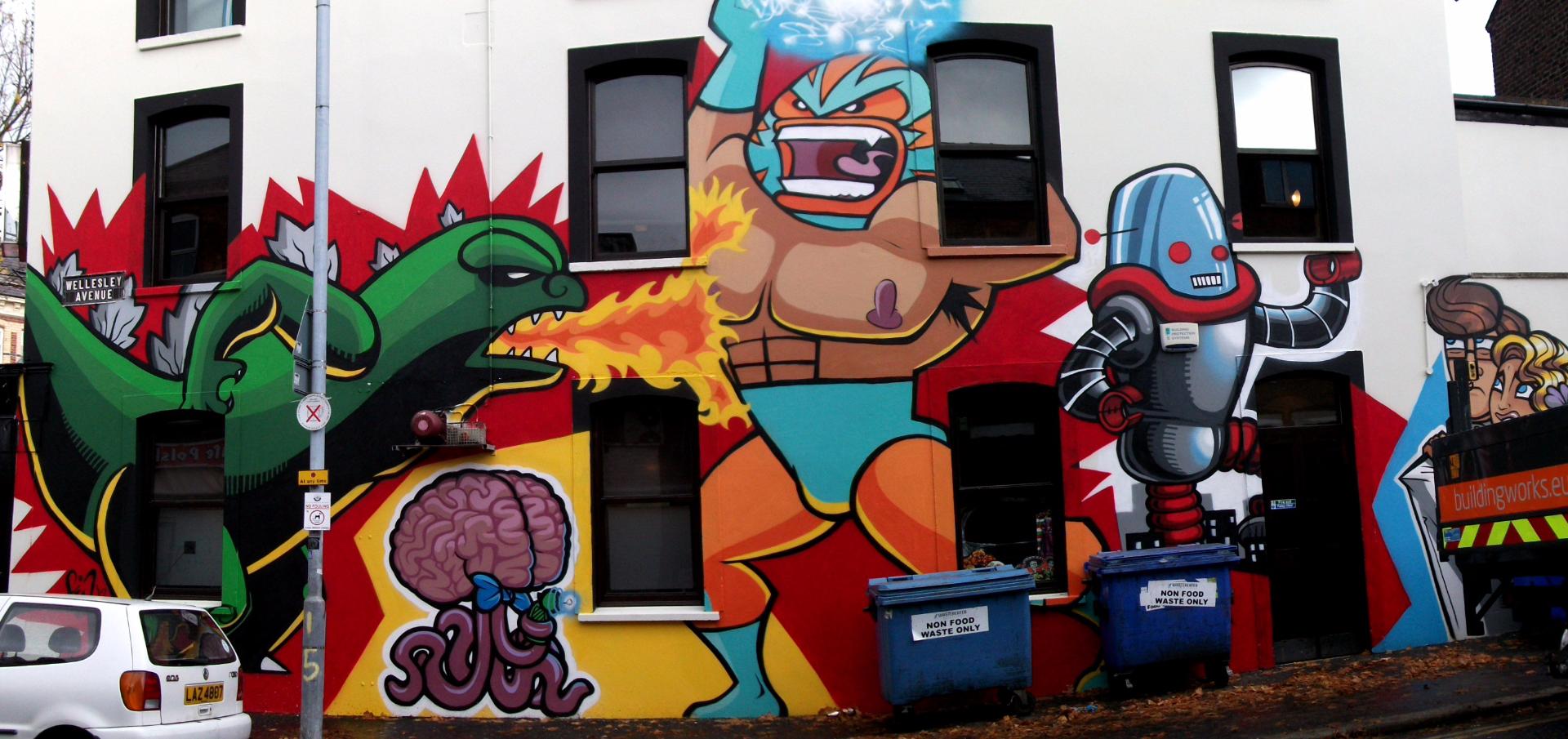 Boyle could soon have some Street Art similar to that seen in Kilkenny, Waterford and closer to home, in parts of Sligo.
According to a segment in this year's Boyle Arts Festival brochure, "Boyle Street Art Project" will take place in the town from July 24th to 28th.
Street Artist Fritz will be working throughout the week with young people from Boyle to produce a mural for the town.
The mural forms part of Boyle Town Team and Roscommon Co Co Town Regeneration programme.
It is understood the initial mural will be painted adjacent to the Enterprise Centre on Quarry Lane.
The brochure says "Fritz was invited to work with the group to transform walls bringing some much needed colour back into the town".
The project is funded by the Social Inclusion & Community Activation Programme of Roscommon Leader Partnership, Roscommon Co Co and Boyle Town Team.
(Pic is for illustration: Godzilla V The Luchador at Ryans Bar Fritz Lisburn Road Belfast · Street Art )