News
Tennis club and some shops to reopen on Monday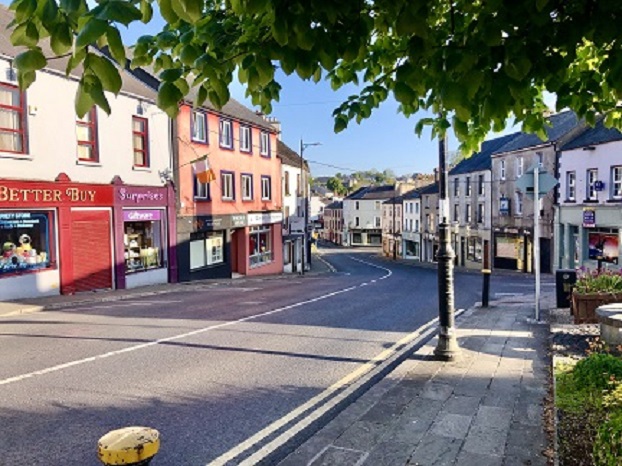 Boyle Community Tennis Club have been busy making preparations to ensure the safe re-opening of the club in accordance with Tennis Ireland guidelines. Tennis Ireland Guidelines for safely return to play during Phase 1 of the Covid Reopening Plan were issued last Friday May 8th. Play will be restricted and full guidance is available from the Tennis Ireland website or our Boyle Tennis Club Facebook page, some of the restrictions include the following:
– facilities can only be used by members during this phase (up to date contact details are a strict requirement for anyone who is playing)
– courts must be pre-booked with no walk in play allowed (to allow for ease of contact tracing should the case arise)
– singles play only unless doubles partners are from the same household
Boyle Community Tennis have put a number of measures in place to ensure safe resumption of play including an online court booking system, staggered playing times to minimise contacts, court side hand sanitisers, temporary barrier fencing at court entrance to minimise risk of walk in play and the display of information on current guidelines.
Any members wishing to renew their current membership for this season please contact [email protected] No play will be allowed until membership forms have been returned and players sign up to the current club and Tennis Ireland guidelines. Annual Boyle Community Tennis Club membership rates will run until May 2021 due to the late start to the season and are Adult €25, Juniors €20, Family €60 or Low Income Adult €20 and Low Income Family €50
Meanwhile, Better Buys and Surprises Giftware Store on the Crescent will also open on Monday.
Brian Kelly told Boyletoday.com: "We are looking forward to reopening and welcoming our customers back to Better Buys/Surprises Gitfware. We have taken the necessary steps to ensure the health and safety of our customers and staff and we look forward to seeing you all. Stay well keep safe and Shop Local – we appreciate all your support".
Ardcarne Garden Centre is another business planning to reopen. "We are looking forward to welcoming you again to Ardcarne Garden Centre, Boyle and Roscommon Town from Monday 18th May. The garden centre is brimming with colourful plants and everything you need for your garden at this time of year. For your safety and the safety of staff there will be some changes to your shopping experience"
Read more here
Joe Simon Garden, Build and Expert Electrical will also open Monday with new hours. Monday – Friday 8.30am-5pm and Saturday 8.30am – 3pm