News
Thank you night and Lotto held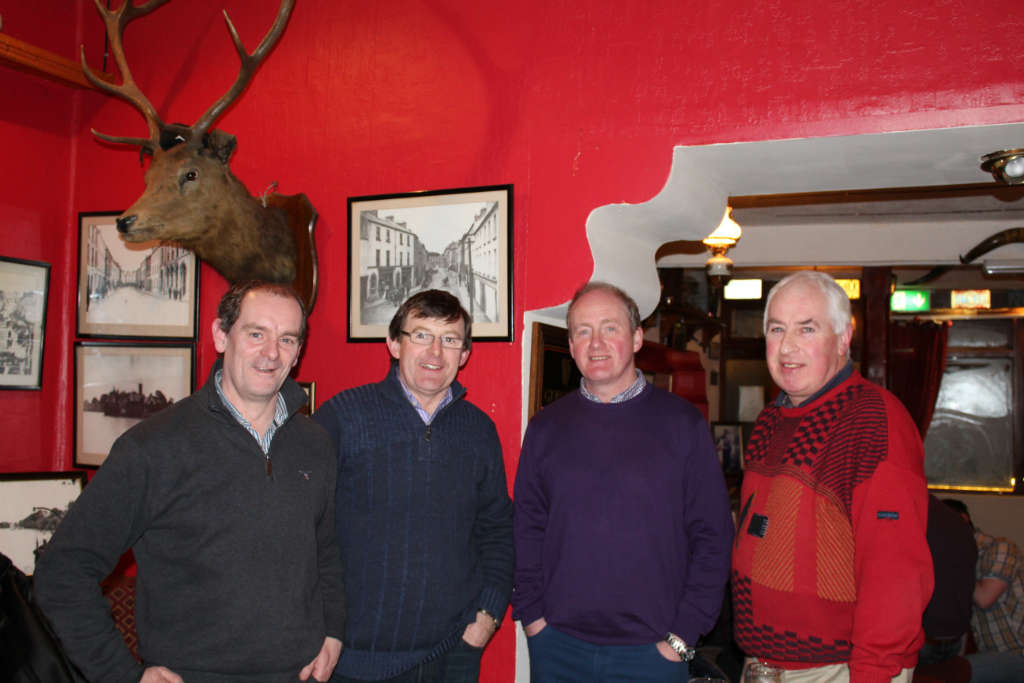 Boyle Christmas Lights committee held a thank you night on Monday night in Mattimoes Bar for the sponsors, prize winners and those who helped erect the fabulous Christmas lights this year.
The evening was held in advance of the weekly Chamber lotto which was not won.
On the night Boyle Town and More thanked everyone  for all their help with the Christmas Lights and all who assisted in their fundraising efforts during the year (Good Friday Quiz and Christmas Mega Draw).
While the purchase of the lights for the town cost €25,000, the Christmas draw raised €9600 and last years Good Friday 'Bright Sparks Quiz' raised €3000- so they are half way there with the loan in  year one!
Boyle TM especially thanked all the 50 sponsors who donated prizes to the Draw, the 100 business' who sold numerous cards and the 30 plus individuals who took cards to sell to their families and friends.Last but not least to the thousands who bought lines to support the lights.
The gathering took place  prior to the Boyle Chamber Lotto last night and sponsors and supporters were there as were many of the 30 volunteers in the Community who did a super job on erecting the lights. All enjoyed their night, before embarking on the arduous task of taking down the bright lights of Boyle!
Sincere thanks to all, and mark your Calendars for Friday 3rd April –The Good Friday Bright Sparks Quiz!
The numbers drawn in the lotto were 6, 17, 20 and 28.
There was one match three which went to Padraig Bushell, Rockingham.
House draws were won by Liam McNamara, Angela Beirne and Ciaran O'Connor.
Pic also shows Keith Conroy, Crystal Clear Coolers presenting Mary Clifford with her prize in the Christmas lights draw.
The Boyletoday.com sponsored €100 Supervalu voucher was won by Christine Stewart.