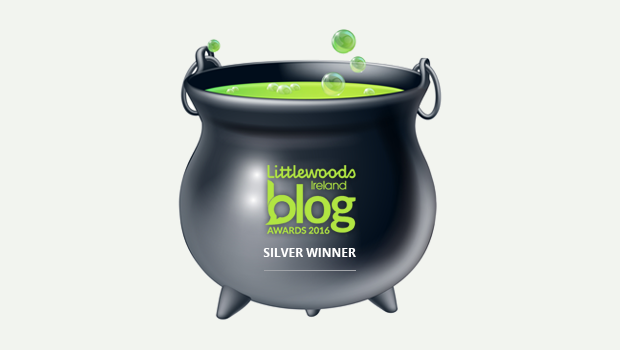 A much needed vital piece of infrastructure
One piece of infrastructure that we are very lucky to have in our town is the Railway Station. With eight services to and from Dublin daily, it is a transport hub that many other towns would love to have available to them. Boyle station has won numerous awards over the years and has always kept abreast of developments but unfortunately falls short with one piece of infrastructure. With two rail lines at the station, trains often meet in Boyle resulting in passengers with cars in the car park having to cross the foot bridge and if they have a psychical disability or are elderly, this can cause problems. What is needed is a lift or other suitable means of getting passengers over the foot bridge. Is has been reported that over 22 train stations nationwide received new lift facilities in 2021 so hopefully someone somewhere has Boyle's station at heart and is pushing for this vital piece of infrastructure to be put in place.
A large variance in fuel prices locally
The ongoing concern at the cost of diesel and petrol continues with prices varying from town to town and filling station to filling station. Last Monday, the price of a litre of diesel in a filling station in Boyle was 184.9. Over the road in Carrick, the same diesel in a same brand filling station was 203.9 – 19 cent dearer! One has to wonder how can the prices vary so much, considering it is the same company selling the diesel and most likely the same truck that fills both stations.
Two good local news stories
Two news stories here on Boyletoday.com this week got a great response. The first detailed a new boutique law firm that has opened in the town – Roe Solicitors. Principal Gordon Roe has strong Boyle connections and has moved to the town where his family ran a successful Garage and Ford dealership on Elphin Street for many years, on the site where Trojan IT is now situated. You can find out more about Roe Solicitors here
The next story that gained high viewing figures featured Kilronan Castle and the three awards it recently won at the Hotel and Catering Awards. We do not have a hotel in Boyle just yet, but we can, and should claim Kilronan Castle as 'our local hotel', it being only 'out the road' in Keadue.
Businesses need your support during this Covid wave
While there are no immediate plans to reimpose lockdown measures to deal with the current high number of Covid-19 cases, the fact remains that the virus is spreading at an exceptionally fast rate in the community and while the BA.2 subvariant is not making many very sick, we have to remember that some older and compromised adults are in actually fact still dying from the disease. In addition, the knock on effect of catching the disease or being a close contact is resulting in many businesses, Boyle included, suffering from a lack of footfall. This is having a huge economic impact on businesses who need your support now more than ever. So please make the effort to shop in Boyle, (when it is safe for you to do so), visit the pubs and restaurants and support as many Boyle businesses as possible who are struggling at present due to the knock on effects of Covid-19 and the cost of living increases.
Open Morning in Boyle for those hosting Ukraine families
On many occasions we have written about the great organisation that is Boyle Family Resource Centre and how lucky we are to have such a facility on our doorstep. There is so much going on in the Centre on a daily basis, with management and staff always to the forefront when it comes to helping others and providing assistance in times of need. An example of this is an event that is running in the Centre this morning (Friday) from 10.30am – 12 noon when an 'Open Morning' will be held for those in the Boyle area who are hosting or expecting to host displaced individuals or families from Ukraine. Also, if you have moved to the locality as a result of the crisis in the Ukraine – then you are also most welcome to attend.
Could we see two hour parking in Boyle?
Down in Roscommon (it really is 'down' in Roscommon not 'up' in Roscommon) they are introducing two hour car parking on Main Street in the town from next week. The measure is being brought in 'because of those who parked on Main Street from 9am-5pm each day' according to a local Councillor in the town.
Could we see something similar happen in Boyle? Chances are we could, if people do not start using the free car parks that we are lucky to have around the town. Business owners and their employees need to stop parking all day long on the streets and shoppers need to understand that they cannot park directly outside the shop of their choice.
We are so lucky here in Boyle to have free parking on our streets and if we want to keep it that way, some people will need to change their habits.
And finally….!
Jeff and Mary, a middle-aged couple, are driving through Louisiana when they come to the small city of Natchitoches.
Neither of them had ever been there before and they started arguing about how the name of the city is pronounced.
Needless to say, both of them thought they knew best and they kept on bickering until eventually, they decided to stop for lunch.
At the counter, Jeff smiled at the pretty, young waitress and said, "Mam, before we order, could you help us settle an argument, please?"
The young waitress smiled and said, "Sure! How can I help you, honey?"
"Could you please pronounce where we are right now, very slowly?" said Jeff.
The young waitress leaned over the counter and said, "Yes sir! It's Burrr-gerrr Kiiing."