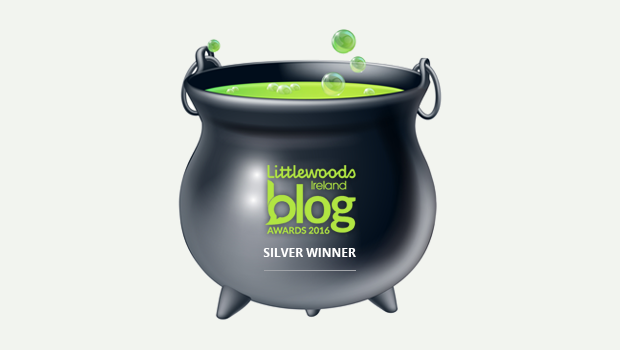 Potholed roads and sinking service ducts causing concern
With the Abbeytown Road now resurfaced, concern remains as to when Marian Road and other parts of the town will get attention. Since the temporary traffic lights were erected on Main Street/Military Road, there has been an increase in vehicular traffic using Marian Road which is only making an already potholed carriageway worse. Add into the mix the sinking service ducts around town and it is way past time Transport Infrastructure Ireland and Roscommon Co Co addressed the deplorable state of some of the main roads around Boyle.
Upcoming road closure will see more traffic via Boyle
An upcoming road closure should see additional traffic, especially heavy goods vehicles around the Boyle area next week. From Monday July 10th, the busy N5 from Tulsk to Frenchpark road will close for nearly three weeks with diversions via the N61 to Boyle and R361 onto Frenchpark. Roscommon County Council say the closure is necessary to facilitate road resurfacing between Frenchpark and Ballinagare.
While on the subject of the N61, those who travel from Boyle to Roscommon or vis versa could be in for a long wait to see any more improvement work take place on the road after it was announced that an individual has sought a High Court Judicial review of the project, that would have seen the realignment of 4.5k of the road from Tulsk to Clashaganny. Roscommon Co Co say they are fully committed to the project but the timeframe for the project will now increase after the judicial review was confirmed.
Could 'Casey's Alley' be reopened?
A viewer contacted us during the week to ask if we could raise the possibility of having the old handball alley on St. Patrick Street reopened. Not many will even know that there is a handball alley on the street, but there is and it produced many All Ireland Champions over the years. Referred to as 'Casey's Alley', some of the finest handballers every to come from the town played ball there – men like Paddy Perry, Tom and Seamie Gaughran, Paddy Reid, Edwin Dooley, Jim Clarke and Paddy Kennedy to name but a few. The handball alley is now ivy covered and overgrown but with a little effort it could be brought back to life and become another asset to the sporting life of Boyle.
Traffic delays into Carrick is affecting businesses
A meeting took place recently between business interests in the Cortober area of Carrick-on-Shannon (which is in County Roscommon) and Minister Jack Chambers along with local representatives concerning the urgent need for a by pass of the town and in particular, the long delays faced by motorists trying to get from west to east and in recent times, east to west. The meeting heard that on the Friday of the June bank holiday weekend there was a 2 hour delay on the Boyle side of Carrick with traffic allegedly backed up to the Golf Club.
It could also be argued that businesses on the eastern side of Carrick are loosing out as Boyle shoppers will not venture across the bridge on Friday, Saturday or Sunday afternoons or evenings due to long traffic delays. In fact, shoppers from Boyle avoid the Leitrim town in general at weekends due to congestion.
A by pass is some way off yet, so unless some form of remedial traffic management is put in place, the queues of traffic into Carrick-on-Shannon will continue for the next number of years and business (and motorists) alike will suffer.
News snippets from around Boyle
It's a good job we do not have permanent traffic lights at various junctions in Boyle such is the impatience of motorists at the temporary lights currently in place on Military Road. The maximum time one will be held up is 70 seconds but cars (and trucks) blow horns if one stops on amber while others blatantly break the red light………..There has been a lot of discussion recently in Boyle concerning the need for additional child care places. To address the concerns, Roscommon County Childcare Committee will hold a public meeting in Boyle FRC on Monday July 24th (see news item on homepage of Boyletoday.com)……….Passengers on last Sunday's Irish Rail return service from Sligo to Dublin complained of overcrowding as a result of many fans from Mayo using the train to head to the city. Those on the train said it was packed 'like sardines' and there did not appear to be any extra carriages to cater for the higher than usual number of passengers……..Good mention for the town in the Country Living section of last week's Farmers Journal. Well known local man Conor Hamill from Harry Potter themed Draoicht House also gave some tips on what to do and where to visit when in Boyle………Would you like to see a Macra club back in Boyle? if you are aged 17-35 and interested, please contact Debbie the Training & Development Officer with Macra na Feirme on 086-7808987……..Data released this week by the CSO shows that Boyle is the second largest town in the county with a population size of 2,915 followed by Ballaghaderreen (2,387) and Castlerea (2,348). As expected, Roscommon town is the largest town in the county with 6,555 people calling it home…….A viewer has contacted us to see if we could ask motorists dropping off children at the Abbey Park to not park on the Abbey side of the road. With Cul Camp on this week, there was more traffic movement than normal but the viewer suggesting "it's the sheer laziness of the people not bothering to park in the car park at St Joseph's or on GAA grounds, where there are plenty of places to park safely, rather than causing risk to children or damage to vehicles".
And finally….!
After tucking their three-year-old child Sammy into bed for the night, his parents heard sobbing coming from his room.
Rushing back in, they found him crying hysterically.
He managed to tell them that he had swallowed a cent coin and he was sure he was going to die.
No amount of talking was helping.
His father, in an attempt to calm him down, took another coin from his pocket and pretended to pull it from Sammy's ear.
Sammy was delighted.
In a flash, he snatched the coin from his father's hand, swallowed it, and then cheerfully demanded, "Go on Dad – do it again!"