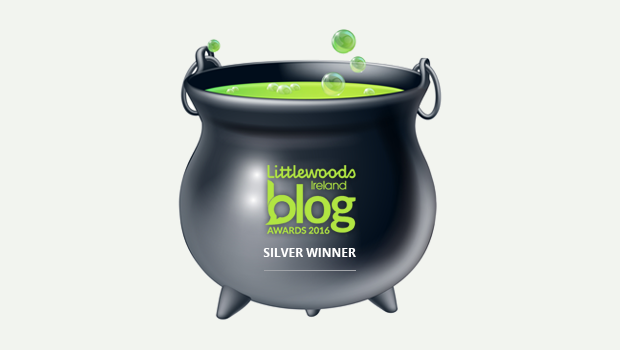 You were out of luck if you were feeling peckish
If you happened to call into Boyle in the early part of the week and were feeling a bit peckish or fancied a coffee and a pastry you were out of luck. For a variety of reasons, nearly every Coffee Shop in Boyle was closed on Monday and again Tuesday with only filling stations open for those who wanted a snack. And that not only included tourists, but builders (of which there are a number around at the moment) and office and shop workers who have become accustomed to good coffee and tasty food in our many coffee shops and day time restaurants.
Boyle Council Office avoids the axe 
The monthly meeting of Roscommon County Council on Monday afternoon last heard of the planned closure to the public of a number of council local area offices through out the county and thankfully, Boyle is not one of them. It is understood Castlerea, Strokestown and Ballaghaderreen could soon see their offices closed to the public with one office remaining open in each Municipal District, which in this area would be Boyle. The meeting heard that the closures were as a result of the vast majority of the public now using the Council's online portal to conduct their business with the local authority. Elected representatives from the areas concerned outlined their disquiet at the plan but the CEO reminded them not to confuse 'modernization with nostalgia'.
Property Prices on the increase again
A number of different reports were launched this week detailing the rising costs of housing nationwide, which showed that house prices in rural parts of Ireland, including County Roscommon are on the increase. One report, from Daft.ie, details a 17.3% year on year increase in house prices in the county with the average price of a house in County Roscommon now standing at €167,403 for the period Q3 2021, making Roscommon one of the cheapest place in the country in which to buy a property. Experts are putting the price increase down to the number of people who were living in the cities or outside the country pre pandemic, but who now have bought houses in rural locations and are now working either remotely at home or in Co Working Hubs.
Interestingly, a quick search on the Property Price Register shows that 67 properties were sold in the general Boyle area during the period 1/1/21 – 6/9/21. Of the 67, the most expensive was a 'second hand house' on the outskirts of the town which sold on August 26th for €512,500, while 3 properties in the town sold for €30,000 each, while another sold for €20,000 during the same eight month period.
Are we feeling the effects of recent communion gatherings?
Just when we thought our Covid cases in the county were on a decrease – they increase again. Recent figures show that the number of positive cases of Covid-19 in County Roscommon increased by over 30% last week compared to the previous week. Many are of the opinion that the increase is as a result of recent celebrations and get-togethers at Communions in the county where, in some instances, large family gatherings and social outings took place.
The fact remains that Covid-19 is a highly contagious disease that can, and has, lead to death of a number of members of the community. Despite the 'information' that is being conveyed by some – including a number who spend their Saturday's standing on the Crescent in Boyle waving placards at any passer by who bothers to take notice – receiving a vaccine is the best way to protect yourself and your family from serious illness if you catch the disease.
Last night's Covid data shows 46 new cases in the Boyle Local Electoral Area between 14th and 27th September, giving the LEA a 14 day incidence rate of 210.7 (national rate 389).
Let there be light
Anyone in Boyle town centre late in the evening or early in the morning will have noticed a number of street lights out of action. In particular one light, at a major junction, has been unlit for over 3 months now. The street light outside the former National Irish Bank on the corner of Bridge Street and St. Patrick Street was first logged as 'in fault' with Electric Skyline on 23th June and is not due to be fixed 'until 20th of October' according to the companies website. One has to ask how can it take 4 months to fix a light at a major junction in a town centre? Other lights at Boyle Library, The Lawn and Quarry Lane have all been logged as out of action, but one on the Carrick Road is listed on Electric Skyline's website as having been logged as in fault on 17th February with a 'due to be fixed' date of September 22nd!!
Local road closures
Roscommon County Council has issued notice of an extension to the current temporary road closure on Green Street from 8am-6pm until 15th October. They are also advising of the closure of the R370 Croghan to Cortober road until Friday October 8th. Diversions will be in place at both locations.
And finally…..!
One day Paddy, who had been stranded on a deserted island for over 10 years, saw a speck on the horizon.
He thought to himself, "It's certainly not a ship"
As the speck got closer and closer, he began to rule out even the possibilities of a small boat or a raft.
Suddenly from the surf strode a figure clad in a black wet suit. Putting aside the scuba tanks and mask stood a drop-dead gorgeous woman! She walked up to the stunned man and said to him, "Tell me, how long has it been since you've had a good cigar?
"Ten years," replied the amazed Paddy.
With that, she reached over and unzipped a waterproof pocket on the left sleeve of her wet suit and pulled out a fresh pack of cigars and a lighter.
He took a cigar, slowly lit it, and took a long drag.
Ahh "that is so good! I'd almost forgotten how great a smoke can be!"
"And how long has it been since you've had a drop of Jameson Whiskey?" asked the lady
Trembling, the castaway replied, "Ten years."
Hearing that, she reached over to her right sleeve, unzipped a pocket there and removed a flask and handed it to him.
He opened the flask and took a long drink. "Nectar of the gods!" shouted Paddy"
At this point the gorgeous lady started to slowly unzip the long front of her wet suit, right down the middle. She looked at the trembling man and asked, "And how long has it been since you played around?"
With tears in his eyes, the Paddy fell to his knees and sobbed, "Ah for god sake! Don't tell me that you've got golf clubs in there too!"