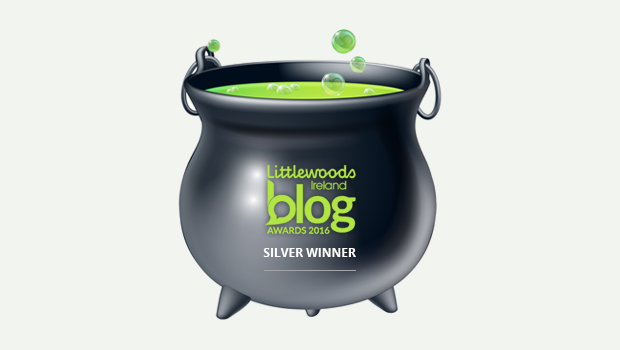 Weekend events in Boyle town
It's all happening in Boyle this weekend. On Friday and Saturday the Christmas markets take place in and around King House while on Saturday afternoon, Santa makes his first visit to Boyle this year, to switch on the town's magnificent Christmas lights. You can also visit the big man at Boyle Courthouse on Saturday evening following turning on the Christmas Lights, cost €5 includes gift. It promises to be a fun filled family two days and a great way to get into the Christmas spirit. The weather also looks favourable, unlike this time two years ago when Storm Desmond hit Boyle on the Friday night of the markets bringing torrential rain and 120 kph winds. But in true Boyle fashion, the crowds came out in 2015 and the markets continued and Santa came to town. A lot of work has gone into organising the lights, the markets, Santa's visit and various competitions and side shows. Please show your support by coming out in large numbers in Boyle this weekend.
No funding Greenway is a set back
The news that the proposed Lough Key to Boyle Greenway was unsuccessful in obtaining Sports Capital funding is a set back but not the end of the world. It was hoped that had funding been obtained, work would commence immediately with the Greenway in place for the 2018 season. That hope may not be lost yet as it is understood the Town Team are presently working to secure funding from another avenue to try and get the Greenway constructed. The development was one of the Town Team's 7 point plan announced this time last year. When built it will form a link between Boyle and the Park which is critical in attracting those visiting Lough Key into Boyle. Let's stay positive and hopefully the Greenway will become a reality either for 2018 or 2019.
A swimming pool may be too costly in Boyle
The swimming pool in the former Abbeyfield Hotel in Ballaghaderreen (now an Emergency Reception and Orientation Centre (EROC) for Syrian Refugees) will open to the public next week following agreement to a plan submitted to the Department of Justice. Boyle is now one of the last remaining large towns in the area without a swimming pool. There is a pool in Carrick, two in Roscommon, one in Ballaghaderreen and one in Castlerea, albeit an outdoor pool. But one wonders are these facilities even cost neutral let alone profitable? Everyone wants a swimming pool in their town and here in Boyle we are no different. But in the other towns mentioned, varying circumstances have led to the pools being built and staying open. The circumstances are not similar in Boyle and unless a hotel comes with a leisure centre, we may be waiting a long time to see a swimming pool in our town.
Getting outsiders into Boyle this Christmas
In the run up to Christmas there will be calls left, right and centre to shop local. There are those who will cringe if they meet another Boyle person in a shop in Carrick, Sligo, Dublin or indeed Enniskillen, but should that be the case? Not at all, as it is totally a personal choice how and where you spend your hard earned money. But do try and think of Boyle first and ask can you get that same product in your home town before travelling somewhere else. A day away with a bit of shopping thrown in is perfectly normal for many families around this time of year. Perhaps a different approach is needed. Those who believe we should do every bit of business and socialising in our town should instead use their efforts to try and get day trippers from other towns to come to Boyle. Emphasis should be placed on informing the visitors of free parking in Boyle, friendly staff with years of experience and a wide range of restaurants and bars that are comfortable with no annoying parties at weekends. A big push should also be made on social media to promote Boyle this Christmas as social media is free unlike old traditional newspaper advertising, a media as many know, that can lose circulation by up to a half in the weeks before and after Christmas.
Same problems on the same roads every year
Road conditions around Boyle and indeed many parts of Ireland were treacherous on Wednesday morning last. One has to wonder in this day and age, how the N4 national primary route around Boyle can become so dangerous on cold morning's, that it is one of the top items on the AA Roadwatch news bulletins. Boyle to Carrick in particular and Castlebaldwin to Drumfin along with the old reliables – the Frenchpark, Roscommon and Gurteen roads all become skating rinks in frosty weather. In reality, that's nearly all roads out of Boyle that are affected. One would assume that the N4, being a national primary route, has to receive priority when it comes to gritting so why does it become so dangerous in freezing conditions every year?
And finally….!
Bob and Jim are waiting in line at the pearly gates and Bob asks Bryan "How did you end up here?"
"I accidentally locked myself in a fridge and froze to death." said Jim. "And you?"
"Well," said Bob, "I heard my wife was cheating on me so I quickly rushed home and found her all alone in bed. I looked in the closet, under the bed, out the balcony but didn't find anyone. Then I felt huge remorse for mistrusting my dear wife and had a huge coronary".
Jim then replied, "Well if you looked in the fridge we'd both still be alive".