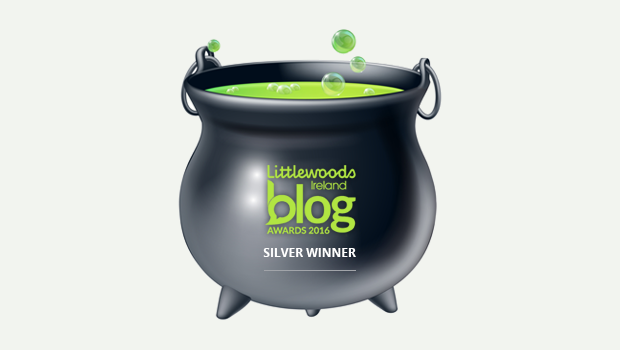 Kilronan Castle – now in Co Leitrim!
Here in Boyle we have become accustomed, but not that happy, to our own Lough Key Forest Park being referred to by some as 'Lough Key Forest Park', Co Leitrim. Now it seems Kilronan Castle has also moved to our nearest neighbour – that's if a report in a national newspaper last Saturday is anything to go by. The article named '10 of the best romantic getaways' for valentine's weekend with 'Kilronan Castle, Co. Leitrim" coming in at number 4. In the same article the Hodson Bay Hotel is referred to as Athlone Co. Westmeath when in actual fact it is located in Barrymore, Athlone, Co. Roscommon.
Speed restriction on N61
Motorists travelling on the N61 to Roscommon from Boyle should note that a 60 kph speed limit is in place at Gallowstown as one enters or exits Roscommon town. The Road Works Speed Limit Order is to facilitate road improvement works on that section of road and is in force (and monitored!) until 15th July 2019.
Another candidate declares for local election 
Another candidate has entered the political arena for the Boyle Municipal District in the upcoming local elections. According to a report in this week's Roscommon People, Ballaghaderreen businessman Sajjad Hussain has announced his intention to run as an independent candidate in the district. While acknowledging it "would be a challenge to win votes in the wider Boyle electoral area", the Ballagahderreen based barber believes more can be done for rural Ireland.
Getting ready for a closer Sligo
The construction time frame for the new 15k N4 Castlebaldwin to Collooney section of the N4 should be approximately 22 months. With contracts due to be signed in the next few weeks, that should see the journey time from Boyle to Sligo drastically reduced by the start of 2021. At around the same time all the work that is currently in the pipeline for Boyle town should also be complete, opening up enormous opportunities for the town. By 2021, Boyle should look a lot different and a much better town than present and an ideal place for families to live, while perhaps commuting to work in a much closer Sligo. Resultantly, the population of Boyle should increase and with increased footfall comes increased opportunities. Now is the time to start planning on how to take advantage of the new road and planned developments that will see Boyle prosper once again.
New public road in Boyle
Boyle Municipal District has indicated it's proposal to declare the road located within 'The Marina' housing development in Boyle as a public road. Maps outlining the road are available for inspection at Boyle Area Office during normal working hours until March 5th. Objections or representations can be made in writing or by email to [email protected] no  later than 4pm on March 19th.
A good start to the year in Boyle
For a small town, we fairly punch above our weight here in Boyle. We have recorded many 'firsts' over the years and with little over a month gone in 2019, the town has two further accolades to add to the list. Back in January long established and respected Boyle business Daly's Drinks won the Connaught/ Ulster Off Licence of the Year Award and last Friday it was the turn of Boyle's Lough Key Forest Park to step up to the winners podium when it scooped the 'Best Ireland's Hidden Heartlands' Award at the Irish Tourism Awards in Dublin – not a bad start to what promises to be an exciting year in Boyle.
And finally…..!
A newlywed couple from England spend their honeymoon at Niagara Falls.
While his new bride is unpacking in their honeymoon suite, the young groom goes out of the Hotel to find a suitable restaurant for their evening meal.
He finds a suitable place and across the street he sees an unusual shop sign: "Chief Bald Eagle, Memory Man – He Knows Everything".
Intrigued, he pays his dollar, goes in and asks Chief Bald Eagle "who won the first English FA Cup Final football match?".
The Chief draws thoughtfully on his pipe and says "Wanderers v Royal Engineers, 1872 – Wanderers win one-nil".
Stunned, the groom returns to his new bride and bores her all evening with how amazing this Chief Bald Eagle is.
Twenty-five years later, they go back to celebrate their anniversary and to the groom's astonishment, amid radical changes to the rest of the area, Chief Bald Eagle is still there in the same shop.
He pays his ten dollars, goes in and respectfully greets the old Chief with a raised hand and the word "How".
The old Chief squints at him through a wreath of pipe smoke and says "From a corner".