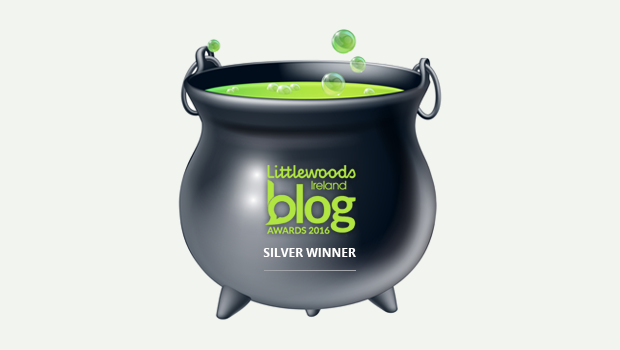 Plans for Boyle's 'Cultural Quarter' falling into place
Yesterday (Thursday), we published yet another positive infrastructural news story here on Boyletoday.com when we detailed Phase 2 of the Destination Town Scheme that will see enhancement work take place on the laneway down past King House and at the rear of Main Street. When work on this project, the Royal and the Pleasure Grounds are completed, this part of the town, or the Cultural Quarter as it is referred to in Boyle 2040, will be a bright new town centre area that will be attractive to both the local and the tourist alike. It will also hopefully entice those who do not already have plans for redevelopment of their properties facing onto the river to come up with ideas that will feed into what is trying to be achieved here.
The next piece of this jigsaw is the anticipated award of funding for the public realm enhancement work on Bridge Street and Shop Street, with news of the success or otherwise of this application due to be announced in the next few weeks.
Another different St. Patrick's Day
Once again we will 'celebrate' St. Patrick's Day without a parade this year – the same as we did last year. Back in 2020 there were great plans to celebrate St Patrick's Day 'later in the summer' but that never materialized either! March 17th will most likely pass off this year as just any other day, but let's use the date to recall our town's association with our patron saint. It is said that Boyle has a strong historical connection to St. Patrick. In the "The Heart of Ireland" book written by PA Sharkey, it states that St Patrick visited St. Attracta in what became the Princess Hotel and is now the front of the Credit Union building on Green St. There is also reference to St. Patrick building a church at Assylinn where it is said part of the ivy clad gable wall of this church is still visible at the end of the old graveyard as one looks out at the old swimming area on the Boyle river. Just off Termon Road can be found St. Patrick's Well. History once again says that where the water enters the river from the well there was a stone, roughly shaped like a seat, with indentations which were said to be the marks of St. Patrick's knees. In more modern times, a pipe ran from St. Patrick's well to a tap on the wall beside what is now Pure Flowers and from where many a can of fresh water was filled.
So even though we don't have a parade and you can not head to town to drown the shamrock, remember your 'Irishness' next Wednesday and try and mark the day in some form or other – but not with a party!
'The Herald Works is burning'
Last Wednesday 56 years ago, a major fire in Boyle destroyed the building that now houses the Spool Factory on St. Patrick Street. The building was, as the name suggests, originally a Spool Factory but at the time of the fire it was occupied by the Roscommon Herald newspaper. The fire was first noticed shortly after 9am that fateful day. Boyle Fire Brigade, under fire chief Pat Spellman were quickly on the scene, followed by Carrick, Elphin, Castlerea and Sligo appliances but their efforts were in vain and the building was reduced to a smoldering ruin in a matter of hours.
At that time the business was one of the main employers in Boyle and there was understandable fear for the future jobs of the many locals who worked there. But the then owners – Paddy Nerney, C.E. Callan and J.T. O'Hanrahan ensured all wage payments were met and employment kept going with production of the paper moved to various other locations around town. Many older residents of Boyle will remember where they were and what they were doing 56 years ago last Wednesday when word went out that the 'Herald Works is burning'.
Eir seem unaware of FTTH in Boyle
Eir customers in Boyle were left without broadband for a period of time on Tuesday evening last with intermittent service also reported on Monday. It later transpired that the problem was not local to Boyle but a national one. Even those with FTTH (Fibre to the Home) were affected.
While on the subject of Eir broadband, one of the many representations that has been made recently to the company by a Boyle business to get their town centre premises connected up to the gigabit FTTH network was met with the following reply from Eir: "We don't currently offer Fibre to the Home in Boyle. We do have a plan to build FTTH through eir's IFN rollout which is now underway and will run to 2025, serving 1.4m premises with FTTH".
It would seem not everyone in Eir knows what is going on as FTTH is currently available in 1390 premises in Boyle (Eir press statement January 2021). Unfortunately the people who need it most – the businesses in the town centre – are not yet connected despite the fibre lines being in place right outside many premises.
The stumbling block to Boyle's redevelopment
While the civic bodies in Boyle are working hand in hand with the local authority to redevelop the town centre, there is one stumbling block that neither body can rightfully address but one which is going to hold up new businesses opening in Boyle – the Banks. A number of private investors have told us of the problems they face in trying to get loans to redevelop properties in Boyle. One would assume the same situation is happening elsewhere in Ireland. The amount of red tape involved in obtaining even a minor loan is reported as being 'unbelievable' and it has been alleged to that it looks like certain Banks are not interested in giving loans for the redevelopment of vacant properties in our towns. If this is the case, what chance have we of ever breathing new life into our towns and villages? The Covid pandemic has seen numerous people return back to places like Boyle – many with new ideas and plans for vacant premises, but if the Banks are putting so many obstacles in front of them will we only see properties purchased by those who are debt free with the result that many buildings will remain as investment properties and not developed as has been the case for way too long?
And finally….!
Two Irish men, O'Brien and O'Riordan were looking at a mail order catalogue and admiring the models.
O'Brien remarks to O'Riordan, 'Have you seen the beautiful girls in this catalogue?'
O'Riordan replies, 'Yes, they are very beautiful….and look at the price.'
O'Brien says, with wide eyes, 'Wow, they aren't very expensive.  At this price, I think i'll buy one.'
O'Riordan, smiles and pats him on the back. 'Good idea. Order one and if she's as beautiful as she is in the catalogue, I might get one too.'
Three weeks later, O'Brien, the youngest of the two asks his friend, O'Riordan, 'Did you ever receive the girl you ordered from that catalogue?'
O'Riordan replies with a glint in his eye, 'No, but it shouldn't be long now….she sent all her clothes yesterday.