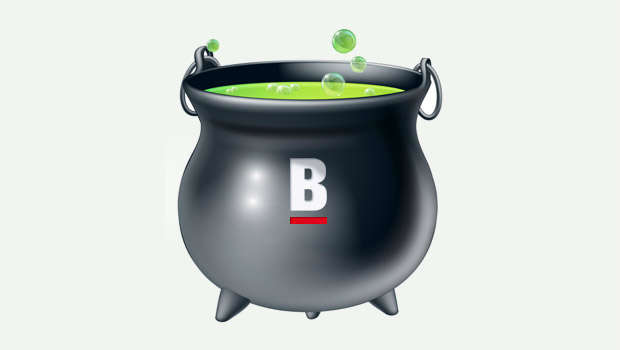 The future of the local Phone Box
Notices posted on the Eircom phone boxes around Boyle indicate that they were to become a thing of the past on 1st March 2015. An A4 sheet on each box says they will be taken out of service at that time but the phones are still there as are the unsightly phone boxes that house them. Should they go, a life experience will have passed the youth of the town who may not have the opportunity to utilise the phone boxes for all the ancillary activities and good/bad uses they were put to in Boyle over the years. The long gonebox at the Post Office was a regular haunt for courting couples on a wet night and at Halloween the box was the location for the near suffocation of individuals who were held prisoner in it's small confines as a stink bomb was let off.
Garda Station hours still causing problems
The shorter opening hours at Boyle Garda Station continues to inconvenience the public. Last Friday a resident of the town told how he had to get a passport application signed urgently at Boyle Station. The station did not open on Friday until 9pm which would have been too late to use the passport express facility at Boyle Post Office that day. He was advised that he could go to Castlerea station and get it signed. Realistically, Boyle has no geographical link with Castlerea and a journey on the twisty and bumpy R361 was the last thing on the persons mind. Instead, a trip to Carrick Garda Station was suggested by a family member and here the form was signed diligently and without hassle. Once again a closure in Boyle had necessitated a journey to Carrick. It's not good enough and a campaign to get the reduced hours reversed at our local Garda Station needs to be put in place.
Toughest Muckers tomorrow
Following on from Wednesday night's successful Lough Key Aquathon, all roads lead to Rockingham tomorrow for the Toughest Muckers Challenge. Darren Flaherty and his team have put in trojan work to make the event a reality and with the weather looking promising, a great day should be in store. The Park is a natural location for the event. Adequate parking and open fields, bog water and cross country trails make for a challenging course. It is great to see the business people of the town getting behind the event also, with discounts being offered to participants by many shops, pubs and accomodation providers.
Austerity highlighted in Boyle
The People before Profit group in Boyle posted a story during the week concerning a Boyle man who needed an urgent transfer to hospital by ambulance. The call went in to ambulance control at 11.50am by the man's GP. With no ambulance arriving, the family made frantic calls every 30 minutes to emergency services. They also rang their GP again who did what she could to push for the ambulance from her side. They were told that there was no ambulance available in Boyle, no ambulance in Carrick, none in Loughlynn, none in Roscommon Town and no ambulance in Ballinasloe. There was one ambulance in Sligo and they were going to have to wait for it. It arrived at 3pm. The man did eventually get to hospital but by 11pm that night he was still sitting on a chair having arrived in hospital at 3.40pm. Is this progress in the "cut everything to save costs" country we are now living in?
The benefits (or otherwise) of living in a CLEAN area
A story carried initially here on Boyletoday.com last week concerning calls by councillors for a hotel in Lough Key seems to have touched the sensitivity cord with one or two. Older viewers may remember the organisation C.L.E.A.N. They were the group who proudly lodged an objection the proposed hotel for the Park about ten years ago. They have remained very silent since then. But this week their representative, Ian Hester from Fourmilehouse, has come to the fore again to say that he hopes a similar group will counter any other proposals that could be planned for a hotel in the Park. This is sure to rekindle the old debate on planning in the general Lough Key area. We seem to have a large number of environmental groups (or representatives) living around Boyle who are keen to see little or no development in and around Lough Key. With this in mind, let's now build on what we have in the Park, concentrate on Boyle town and not get caught in the "Lough Key planning debate". There are plenty of places to build a hotel in Boyle. In fact we have a hotel for sale right now directly in the middle of the town!
And finally…..!
A couple had a dog that snored. Annoyed because she couldn't sleep, the wife went to the vet to see if he can help. The vet told the woman to tie a ribbon around the dog's testicles, and he will stop snoring. "Yeah right!" she thought.
A few minutes after going to bed, the dog began to snore, as usual – the wife tossed and turned, unable to sleep. Muttering to herself, she went to the wardrobe, took a piece of red ribbon and tied it carefully around the dog's testicles. Sure enough, the dog stopped snoring – she was amazed !!
Later that night, her husband returned home drunk after a night out drinking with his mates. He climbed into bed, fell asleep straight away, snoring loudly. The wife thought maybe the ribbon trick might work on him too, so she went to the wardrobe again, took a piece of blue ribbon and tied it around her husband's testicles.
Amazingly, it did work on him too and the woman slept soundly for the remainder of the night. The following morning the husband woke from his drunken stupor and stumbled into the bathroom. Standing in front of the toilet, he glanced in the mirror and saw the blue ribbon attached to his privates. Naturally very confused, he walked back into the bedroom and noticed the red ribbon attached to the dog's testicles. He shook his head, looked at the dog and whispered, "I don't know where we were, or what we did, but it looks like we got 1st & 2nd place."