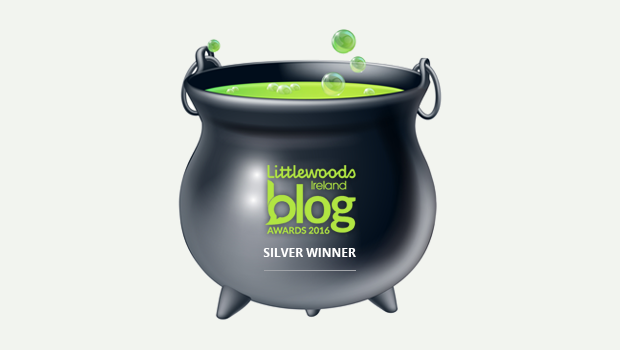 A valued employer in Boyle
Last week, members of Boyle Town Team were afforded the opportunity to visit the Nordson Medical plant in the town. Those who attended were impressed by the size of the operation, where 170 are employed, many from the town and others who have come to live here. The plant operates on a 24/5 basis with plans to move to 24/7 in the near future. Nordson Medical is a valued employer in Boyle and being located out of the public eye, adjacent to Forest View, not many would be aware of the size of their operation and the economic benefit the company provides to Boyle. Nordson has the same problems as many other large scale businesses in the area – availability of suitable staff and accommodation for visiting clients and associates of the company. This is something we need to be conscious of in Boyle as we automatically think of the tourist in the context of the need for additional overnight accommodation, while not thinking of the visiting business people who need accommodation in Boyle all year round.
N4 upgrade 'Preferred Solution' on display
One would have to agree that the N4 road from Sligo (Boyle) to Dublin has improved greatly over the last few years. But there are still some sections that hold back an orderly flow of traffic, especially the Longford to Mullingar section and going through Carrick on Shannon town. It is understood the Longford – Mullingar section is being worked on at present, in addition to the Carrick to Dromod section where a Preferred Transport Solution has been identified that will by pass Carrick. It includes a combination of active travel measures for walking and cycling, improvements to public transport, demand management measures and an upgrade of existing road infrastructure along with new road infrastructure for the communities along this section of the N4 transport corridor. The Carrick to Dromod Project Team will be hosting an in-person Public Display of the Preferred Transport Solution on Wednesday 18th May 2022 from 2pm to 8pm and on Thursday 19th May 2022 from 2pm to 8pm, in The Landmark Hotel, Carrick-on-Shannon, Co. Leitrim, N41 N9W4 for anyone who would like to see how that section of the road from this area to Dublin will look like in the future.
Property bargains around Boyle
A 3 bedroomed bungalow on 4.4 acres of land in the former Rockingham Estate outside Boyle has come on the market for nearly a third of the price of a 1 bedroomed apartment in our capital city. 'Dublin Lodge' is located on the left as one enters the Park from Ardcarne and is on the market for €158,000. Read more here
Elsewhere in Boyle, two 2 bedroomed apartments in Abbey Crest, Military Road are on the market for an AMV of €80,000. The apartments are being sold as one lot at a public auction in Galway on Friday May 27th. See more here
Separately, and while on the subject of property, AGSD Ltd intend to apply for planning permission for 4 new two storey dwelling houses at Greatmeadow in Boyle. The development will consist of 2 blocks of semi detached houses.
Would a 'Parklet' work on the Crescent?
There have been mixed views on a new infrastructural addition to the streetscape in Sligo. The 'Parklet' on Quay Street is a new man made outdoor gathering space that includes seating, bicycle stands and landscaping and is being billed as "an inviting space for residents and passers-by to sit, relax and interact". But not all who have seen the structure view it that way. Some think it is an eyesore while others feel it is not necessary as it is taking away much needed parking spaces! Would a 'Parklet' work in Boyle – perhaps on the Crescent or would the same concerns that have arisen in Sligo arise in Boyle? You can see the parklet and listen to people's views here
A busy Sunday morning in Boyle
This Sunday, the annual Curlieu Wheelers organised Lough Key Classic cycling sportive takes place once again in Boyle. With fine weather forecast and after a three year break, the event is expected to attract up to 150 leisure cyclists who will participate in the 120k and 70k distances which take in a figure eight route around Boyle. This facilitates a mid cycle food stop in the grounds of King House. The event HQ is in the Sports Complex where riders will commence and finish. If you are attending 11.30am Mass on Sunday and entering or exiting from the Abbeytown side, please be aware of cyclists on that section of roadway.
We need to support local now more than ever
The economic landscape of many towns and villages around Ireland is set to change over the next few months as the high cost of electricity, oil and consumables along with the lack of staff will see many operations cease trading. Add in rent, rates and customers watching their every cent and it does not paint a pretty picture.
Every Christmas the call goes out to 'shop local'. Now, in early summer, that call goes out a bot earlier and is more important than ever. We need to support the shops, pubs, restaurants, filling stations and businesses in Boyle if they are to survive these current tough trading conditions. There is no point whinging when certain places close down, if we never supported them in the first place.
And finally…!
One day a man was driving home when he saw a van pulled up and the driver with his head under the bonnet. So he stopped and asked if he could help.
The driver said "I'm waiting for a breakdown truck, but I was on the way to take these monkeys to the zoo. If I give you €50, would you take them for me?"
OK he said, "I've got room in the back of my 4×4, I'll do that for you".
So he got the monkeys into his car, and the man gave him €50 and off he went.
A few hours later, he passed back that way and the broken down van was still here. The driver waved him down. "You've still got the monkeys in the car! What happened?"
"Well," he said "I took them to the zoo but there was plenty of change from the €50 so I thought I'd take them to the cinema.