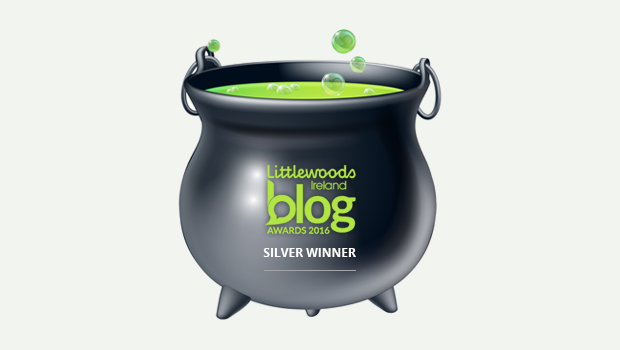 Should Boyle find itself a twin?
Many years ago Boyle was twined with a small French town called St. Witz. There were many visits and exchanges between the two towns but the expected economic benefit from the idea never materalised and the twinning died away. That was many years ago and times have changed greatly in the intervening period. Perhaps the time is now ripe for Boyle to twin with one or more towns. Indeed a new twinning with a town that could compliment Boyle from an economic point of view may be beneficial. If the appropriate location was well researched in advance of an approach being made, then there is no reason why Boyle could not benefit from some form of investment from our new "twin". Perhaps we may even find a person who would see the great opportunity that exists in Boyle to build a hotel here.
Ireland's Hidden Heartlands is good for Boyle
The launch yesterday (Thursday) of "Ireland's Hidden Heartlands" tourism brand to include Roscommon and hence Boyle is another welcome development. It comes in the same week that the Beara Brefini Way was launched which also includes Roscommon and Boyle. Hopefully Ireland's Hidden Heartlands will have the same effect on tourism in this area that the Wild Atlantic Way has had further west. Remember, not a stone was turned in creating the Wild Atlantic Way brand and look at it's success to date. The promotional video clip (view here) features some scenery from around Boyle and while not mentioning the area verbally, Boyle will no doubt get a mention in written promotional material.
The cost of rail travel
Apart from overcrowding on the Dublin Sligo rail line, the biggest concern to many rail users is the cost of travel. If you have to go from Boyle to Dublin and stay overnight it will cost you €47.10. To put this into context – if you were to travel with Ryanair from Knock to Faro in Portugal it would cost you €43.98! (Price advertised at 27/3/18) So you can travel over and back to Portugal for €3.12 cheaper than it would cost you to go from Boyle to Dublin on a train. Something , somewhere is just not adding up!
Training event is of benefit to Boyle
The Spool Factory Event Centre will play host to over 40 volunteers from the west and midlands on Saturday for 'Rainbows' training. Rainbows is a support programme for children with bereavement and parental separation. The training will take place on April 12th, 21st, 22nd and 28th. Having an event like this in Boyle is of benefit to the locality as the attendees will visit the filling stations, restaurants and shops of the area when in town. The Spool Factory will also play host to much talked about GDPR seminar on April 18th. This is a free seminar that should be attended by everyone as it provides an overview of the enhanced privacy rights being given to individuals and what you must do in your business to comply with the new rules.
Boyle's loss is Longford's gain
News during the week that Pat McDonagh of Supermac's fame may build a 80 bedroom hotel in Longford is being called "a red letter day" for the town. It is understood Mr McDonagh cast his eye over a property in Boyle earlier this year with a view to establishing a boutique hotel here but for one reason or another the plan did not materalise. Mr Mc Donagh was made aware of the property by a business friend who is from Boyle. One could assume the Centre Parcs plans in Ballymahon was a catalyst in the Longford hotel which could create 100 jobs if it becomes a reality.
Uncontrolled dogs in Lough Key Forest Park
This blog has highlighted to problem of dogs running freely in Lough Key Forest Park previously and has been asked to do so once again. Dog owners are obliged to have their animals restrained by a leash in the Park and not allowed run where ever they like. It doesn't matter if the owner is beside them or not, walking or in a car – dogs must be restrained. If you have a fear of dogs, there is nothing more terrifying than seeing one run at you when out for a leisurely stroll in the Park.
Geographical changes for local politicians
Political parties are gearing up for an anticipated election with the proposed constituency boundary change coming into play for some candidates. It is interesting to see local Fine Gael Senator Frank Feighan featuring prominently in Leitrim media outlets while Fianna Fail's Mark McSharry (a recent visitor to the town of Boyle) is now including certain Boyle media in his PR statements. Recently, Sligo based radio station ocean FM quoted "Leitrim based" Senator Frank Feighan in a news story!
Indiscriminate dumping is rife
There was some shock last week at the piece in this blog that a €3000 fine could be imposed on someone not picking up dog litter. It does seem inappropriately high when one compares dog pooh with the amount of black bags that are dumped on our roadside every day of the week. A €3000 fine for this different form of "dumping" is well in order. Indiscriminate dumping is at an alarming rate all around the country, not just in Boyle. Bog roads, and lately rivers, seem to be acceptable for some to dump litter and discarded furniture. Instead of complaining about the issue, if you see illegal dumping taking place then call 1850 54 88 37 or report the matter to the local authority.
And finally….!
A loud pounding on the door awakened a man and his wife at 3:00 am.
The man gets up and goes to the door where a drunken stranger, standing in the pouring rain, is asking for a push.
"Not a chance," says the husband, "it's 3am!" He slams the door and returns to bed.
"Who was that?" asked his wife.
"Just some drunk guy asking for a push," he answers.
"Did you help him?" she asks.
"No, I didn't, it's 3 am in the morning and it's pouring with rain out there!"
"Well, you have a short memory," says his wife.
"Can't you remember about three months ago when our car broke down, and those two guys helped us? I think you should help him, and you should be ashamed of yourself! God loves drunk people too, you know."
The man does as he is told, gets dressed, and goes out into the pounding rain.
He calls out into the dark, "Hello, are you still there?"
"Yes," comes back the answer.
"Do you still need a push?" calls out the husband.
"Yes, please!" comes the reply from the dark.
"Where are you?" asks the husband.
"Over here on the swing!" replied the drunk.