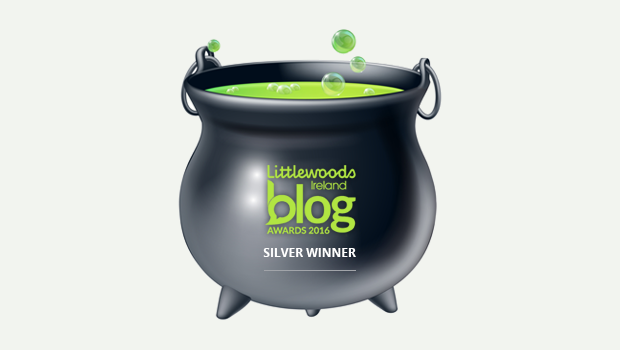 Signage to Lough Key Forest Park
A basic piece of infrastructure that is missing in Boyle is a sign to Lough Key Forest Park. Those of us who live in the town take for granted how to get to our park, but for the tourist it's not so easy. While the main entrance to the park is on the N4, many enter via the 'First Gate' at Warren or Drum. Apart from a sign for 'The Gardens' in the Park there is nothing to say where Lough Key Forest Park is and indeed only a small sign on the right to show those coming from the Park how to get to Boyle. Thankfully, it is understood an application for aid for finger board information signs will soon be lodged for Boyle which will hopefully alleviate this problem.
Boyle river in need of a clean up
Water levels in the Boyle river are presently at a very low level due to the warm weather and drought like conditions. As a result, the river facing west from Boyle Bridge is in an unsightly condition with algae and weeds prevalent. Perhaps a clean up of the river could be organised in advance of next week's Arts Festival. A similar clean up took place a number of years ago with the river looking brilliant thereafter.
Former St Mary's student to enter politics
Former St Mary's College Boyle student and Riverstown native Noel Merrick has declared his interest to enter national politics and stand for election for Fine Gael in the Sligo Leitrim Constituency in the next election. 56 year old Noel lives in Carroroe and was previously a regional manager with Volac Ireland. He currently manages a commercial property investment business in Sligo.
Local link to 'Naggin of Knowledge'
One of the many highlights of next week's Arts Festival will be 'A Naggin of Knowledge'. The event will feature Boyle native Professor Marina Lynch (daughter of Nell and the late Tim Lynch) and her husband Professor Kingston Mills. The event will give a non-expert, lay audience a glimpse at new scientific discoveries that impact on areas of health that are relevant to all.  The presentations will be given in an easily accessible non-formal way. Kingston Mills studies the immune system and how it helps us to control infection and allows us to develop effective vaccines. He is the Professor of Experimental Immunology and Head of the Immunology, Inflammation and Infection Research Theme at Trinity College Dublin. He has published over 250 research articles and is co-founder of Opsona Therapeutics, a university spin-out biotechnology company developing drugs to treat autoimmune diseases and cancer. Marina Lynch studies the changes that take place in the brain with age which cause a gradual deterioration in function. She is the Professor of Cellular Neuroscience in Trinity College. She has published over 230 research articles and has given numerous talks, not just at international scientific meetings, but also at public events. The event also features Ian Robertson who studies mind-brain links in emotional and brain disorders. He is Emeritus Professor at Trinity College Dublin and co-director of the Global Brain Health Institute (www.gbhi.org).  Tickets for the event in Mattimoe's bar on July 24th are now on sale priced €6.
Beware of bogus collectors
The North West Hospice has issued the following statement on Thursday evening: We have been informed that there are people calling door-to-door in the Leitrim and surrounding areas asking residents to support hospice by signing up for a monthly direct debit. Just to clarify this is NOT your local hospice. Any donations given – direct debit sign ups or cash are NOT in support of North West Hospice and none of the revenue sources listed will come to North West Hospice.
If you would like to support North West Hospice by signing up to a direct debit, please contact the North West Hospice Fundraising Department on (071) 9170523.
Please note that North West Hospice DO NOT ever have staff, volunteers or supporters calling door-to-door asking for direct debit sign-ups.
We thank you all for your continued support of your local hospice, North West Hospice.
A progressive Boyle law firm
Congratulations to progressive Boyle law firm Callan Tansey who recently opened their fifth office in Galway. The company now have  a presence in Boyle, Galway Sligo, Ballina and Dublin. The Galway office will be headed up by joint managing partner John Kelly and Galway man Johan Verbruggan. Callan Tansey were the winners of the Connaught Provincial Law Firm of the Year in 2016 and are a large and respected employer here in Boyle. You can find out more about Callan Tansey here
Today is Friday the 13th!
Today Friday 13th is considered an unlucky day in western superstition. It occurs when the 13th day of the month in the Gregorian calendar falls on a Friday, which occurs twice this year  on April 13 and July 13. There will be two Friday the 13ths every year until 2020, where 2021 and 2022 will have just one occurrence, in August and May respectively. Very little is known about the origins of the day's notoriety. Some historians believe that the superstitions surrounding it arose in the late 19th century. Others believe that the myth has Biblical origins. Jesus was crucified on a Friday and there were 13 guests at the Last Supper the night before his crucifixion. Another account suggests that the day has been associated with misfortune since 1307, when on a Friday the 13th, the French king gave the orders to arrest hundreds of Knights Templar. Believe it or believe it not!
And finally…!
At St. Peter's Catholic Church in Italy, they have weekly marriage seminars for husbands.
At the session last week, the priest asked Giuseppe, who was approaching his 50th wedding anniversary, to take a few minutes and share some insight into how he had managed to stay married to the same woman for all those years.
Giuseppe replied to the assembled husbands, "Well-a, I-a tried to treat her nice-a, spend-a da money on her – but what-a worked-a best of all, is – I took-a her to Italy for the 20th anniversary!!"
The priest responded, "Giuseppe, you're an inspiration to all the husbands here. Please tell us what you're planning for your wife for your 50th anniversary?"
Giuseppe replied, "Well, I gotta nice-a surprise planned! I gonna go pick her up!"