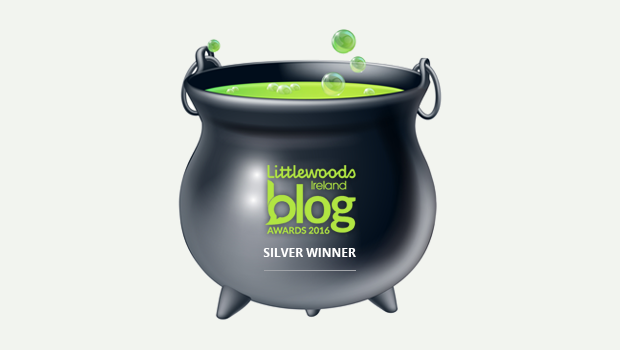 A new low in rubbish dumping
We are well aware of the reason why there are so few rubbish bins in and around Boyle. The selfishness of a few has led to the majority suffering, as the dumping of household rubbish in the bins around town has seen a reduction in their presence.  But a new low in relation to dumping was observed last week in Lough Key Forest Park. Late one evening, a person from Boyle was observed pulling up near the slip way at the lake side, and when he thought no one was looking, out he pops and proceeds to deposit his bag of household rubbish into the bins that are supplied for the boats and those using the Marina. One wonders at the mentality of a person who would drive out from the town to the Park to dispose of their rubbish in this manner…….
Danger at pedestrian crossings
While there has been debate over the years about the location of the three pedestrian crossings in Boyle, the fact that we have three is a bonus. But unfortunately, the crossings are quite dangerous, due to two factors. Cars are parking right up to the crossings, thus reducing visibility for approaching motorists. In addition, some pedestrians assume they can be seen and proceed to walk on to the crossing, believing that cars will automatically stop, which is not always the case. So pedestrians – please stop, use the lights on the crossing while remembering that not ever motorist will see the red light, and motorists – please do not park right up to the pedestrian crossings.
Boyle Art Trail concludes on Saturday
Tomorrow (Saturday) is the last day to view the magnificent local art on the Boyle Arts Festival 'Art Trail' around the town. The local art exhibition in the Parochial school was always an annual favourite and this year the local art is on still on display – but this time, in the windows of various buildings and businesses around the town.  All artwork is for sale and will be on display until Saturday 14th. You can start the trail from King House where you can pick up a brochure with trail details.
Strong demand for property around Boyle
The latest Daft.ie rental report shows that the average monthly rent for a house in County Roscommon now stands at €829, that's an increase of 16.1% on 2020 and a 5.5% increase quarter on quarter. The report also shows that there were just 200 homes available to rent in Connacht and Ulster on August 1st last – the lowest ever in a series extending back to 2006 with the pre-covid average during 2019 standing at 600. These figures would seem to reflect the situation here in Boyle at present, where 'Sold' signs are being erected within days of properties going on the market along with an evident shortage in the number of rental properties available. A quick search on daft.ie will show just two properties currently listed for rent in Boyle town – a one bedroomed apartment at €550pm and a four bedroomed house at €1200 pm. Local estate agent Mike Smith said on radio this week that his business no longer has to advertise rental properties, as they have a list of people looking for these properties all the time.
And despite this rental shortage, we still have a town centre full of vacant overhead properties and former businesses screaming out for refurbishment into affordable and quality living space. Incentivising property owners to refurbish these buildings and lease them out would seem to be part of the answer to the current accommodation crisis.
No extra match train on Dublin – Sligo Line
Disappointment has been expressed to Boyletoday.com that Irish Rail are not providing an extra train on the Sligo-Dublin line to serve North Roscommon fans who plan to travel to this Sunday's All Ireland U-20 final in Croke Park. It has been pointed out that two extra trains have been provided on the Ballina – Dublin line that serves Castlerea and Roscommon but none on the Sligo – Dublin line.
In fairness to Irish Rail, the Sligo-Dublin line currently has 5 departures each way on a Sunday, at frequent intervals, while the line that serves Roscommon town and Castlerea has four services – all at intermittent times. In any event, if you are travelling  by train, you need to prebook your tickets (no tickets for sale at the station on the day) and remember, all trains now operate at 75% capacity.
Mask wearing is not taking place everywhere
A shopper from Boyle has recounted an experience she observed this week in a neighbouring town. The lady in question had gone there for some items that were on offer and not available here in Boyle. While shopping, she observed a number of middle aged men, who were finishing construction work going by their dress code, enter the shop laughing and joking among each other – and not one of them wearing a face mask. As this lady queued at the checkout, some of the men queued behind her -still laughing and speaking loudly and not keeping their 2 meter distance. The lady pointed to her face mask and then to the men in question, to which they laughed even louder and moved even closer. They paid for their purchases and left in their van.
The person who told this story to the Boyle'd Pot made the remark that thankfully you would not see a situation like this happen here in Boyle where mask wearing is strictly monitored in shops and in particular, in supermarkets.
Temporary Road closure in Abbeytown
Roscommon County Council are advising motorists that a temporary road closure will be in place in Abbeytown, Boyle on and off for a period of approximately 4 weeks from 8am to 6pm Monday to Friday until 10th September for Roadworks. Diversions will be in place
And finally…!
An Cavan man – not too fond of spending money, calls his son in Sydney and says, "I hate to ruin your day, but I have to tell you that your mother and I are divorcing; "forty-five years of misery is enough."
"Dad, what are you talking about?" the son screams.
"We can't stand the sight of each other any longer," the old man says.
"We're sick of each other, and I'm sick of talking about this, so you call your sister in Brisbane and tell her," and he hangs up.
Frantic, the son calls his sister, who explodes on the phone. "No way are they're getting divorced," she shouts, "I'll take care of this."
She calls her dad immediately, and screams at her father, "You are NOT getting divorced! Don't do a single thing until I get there. I'm calling my brother back, and we'll both be there tomorrow. Until then, don't do a thing, DO YOU HEAR ME?" and hangs up.
The old man hangs up his phone and turns to his wife.
"Don't worry,"he says, "it's all sorted". "They're coming home for Christmas and in-to-the-bargain, they're also paying their own airfares!"