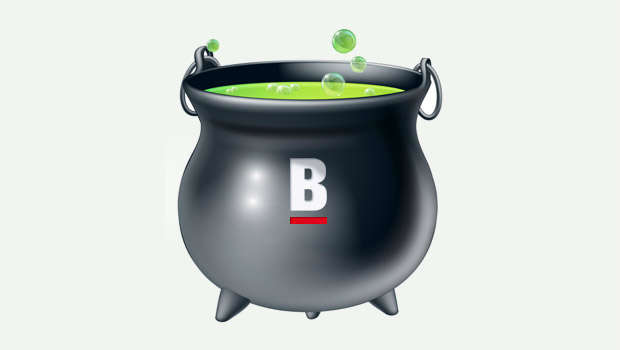 Boyle has also been affected by job losses
The ripple effect of the 37 job losses announced Monday last at AvantCard in Carrick will be felt here in Boyle. A number of locals work in the company and if some were not affected directly by the news, then they will know colleagues who were, leading to worries for the future. At it's peak the MBNA credit card company employed 1200 people at it's Leitrim base. In one sense we were lucky here in Boyle. We never relied on one major employer like Carrick did and so when the economic downfall came and the jobs were cut we were not hit as hard. With the exception of Green Isle, most of Boyle's employment came from small to medium size companies. Jobs was based around a number of smaller family owned operations and we availed of the opportunities that nearby MBNA brought. But the closure of Green Isle and in more recent times Stewarts Mills and major job losses at the Roscommon Herald have hit the town hard. Many family owned businesses are still in operation but with a reduced workforce. Like Carrick, Boyle has also suffered from negative job announcements but as our employment levels have dwindled in smaller numbers in smaller companies, redundancies do not attract the same national attention as the likes of AvantCard. No doubt this week and next, we will hear calls for a Task Force for Carrick, Minister Bruton may even visit and the IDA will promise to do all it can. But among all the promises the authorities should also remember our town of Boyle and the effect the job losses in AvantCard, MBNA and in our own small businesses have had on the town. We have been through a lot, nice and quietly, down through the last few years here in Boyle. Some will say that we have been too quiet and hence why we have received little or no job announcements in recent times..
Boyle will benefit for the Blueway Project
A follow up meeting will take place in Boyle Enterprise Centre on the Shannon Blueway project on Monday 23rd November at 7.30pm. This is a meeting that will benefit  anyone from Boyle who is a service provider along the Shannon or who believes Lough Key and the waterways around Boyle can be of benefit to them. The fact that the Blueway will probably be brought from Lough Key to Boyle Marina should be reason enough for a large attendance at the meeting. Further details on the event will be available closer to the date here on Boyletoday.com or from http://www.bluewaysireland.org/  but for now please mark the date in your diary for what is an important meeting for the area.
A new find for the Connaught Rangers Collection
Last Sunday's Remembrance Service in King House was a moving and thoroughly fitting tribute to the many men from Boyle who lost their lives in the two World Wars. Descendants of some of those who were killed were in attendance. One story told by a family related to a young Boyle soldier who had to be hidden in a back shed in the days before he left for war such was the stigma of serving in the army. Thankfully all that has now changed among right minded and forward thinking people. Following Sunday's ceremony, a man and his son who were in attendance brought deserved joy to Connaught Rangers members. They donated what has been described as a very rare collection and one that is unique for a museum in Ireland. The collection consists of a range of Connaught Rangers medals and other artifacts which the mans family have looked after for many years. The main piece is a medal called the Delhi Durbar which is extremely rare and was presented to a Sgt cook called Garland (a soldier in the Rangers) while serving in India during the Kings visit in 1911. It is  believed that only a small number of these medals were presented and only to those soldiers serving in India at the time. The new donation will be a great addition to the Connaught Rangers collection on display in King House.
Enda heading for Croke Park
With local lad Enda Smith featuring as part of the general Irish team, Croke Park is the place to be on Saturday week as Ireland take on Australia in the International Rules match. This is a great achievement for the Enda who has once again brought pride to his family, club, town and county. The game is scheduled for 7pm on Saturday 21st and tickets are available from tickets.ie priced €25 with €5 for juveniles in the Cusack Stand. Let's hope there is a strong Boyle presence in Croker when we will hopefully see another  "one of our own" play in an Irish jersey.
Photographic policy on Boyletoday.com
On occasion Boyletoday.com has been asked why we have not attended functions in bars and venues in Boyle to take social photographs. From inception (two years ago next week), this website set a rule that it would respect the privacy of others and in particular those who head out at weekends to socialise. For many, the last thing they want is to be photographed on the one occasion they go out to relax and enjoy themselves. If a launch is being held in a bar then that is a different matter and we will attend if requested and take appropriate photographs.
And Finally….!
An Roscommon man and a Mayo man walk into a pastry shop.
The Mayo man whisks three biscuits into his pocket with lighting speed. The baker does not even notice.
The Mayo man turns to the Roscommon man and says "See how clever we are in Mayo? You Rossies can never beat that".
The Roscommon man says "Watch this, the Rossie is smarter that you lads think and I'll prove it to you".
He says to the baker" Gimme a biscuit there and I'll show you a magic trick."
The baker gives him the biscuit which he promptly eats.
Then he says to the baker "Give me another biscuit for my trick".
The baker is now getting suspicious, but he gives it to him. He eats this one too.
Then he says again "One more biscuit please…"
Now the baker is really mad and yells "Ok….so where is your famous magic trick then".
The Roscommon man turns to the baker and says "…now look in the Mayo fellas pocket!!"