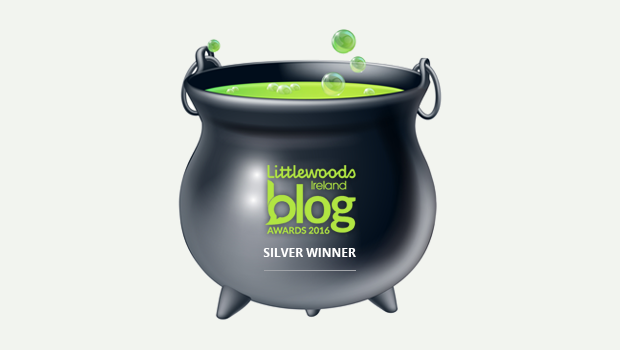 Boyle needs a community CCTV system
The need for every large town in Ireland to have CCTV was highlighted during the week when the Three phone shop in Roscommon was ram raided. The robbery took place on Monday morning at 3am with the shop cleaned out in a few minutes. Roscommon town has a great CCTV system in place and the robbery was caught on camera which will hopefully lead to the apprehension of those involved.
If a similar robbery took place in Boyle what would happen? Gardai would have to rely on the CCTV's that exist on business premises, as Boyle is now one of the only large towns in the county without a CCTV system. A survey on this website previously showed that 76% of respondents said that the town needs CCTV. Those who argue that our low crime levels do not warrant such a system or that there are adequate cameras outside various business premises are probably among the 24% who do not agree with the suggestion. When an aggravated burglary or major crime, like what happened Monday morning in Roscommon takes place in Boyle, it will be those same people who will wonder why was Boyle targeted and they might then ask the question "would the culprits have chosen Boyle if there was a CCTV system in place"?
3rd level courses soon to be available in Boyle
Even thought it is only July, many parents and students are already thinking of how they will source accommodation for the upcoming 3rd level academic year. The lack of availability and the high cost of accommodation in Dublin and Galway is a major drawback to students attending college in these large cities with a number from Boyle having to take the 6.20am train to Dublin last year to attend lectures, arriving home at 10pm the same night and repeating this 3 times per week.
From this September, a pilot 3rd programme offering level 8 and level 6 courses will commence in the Spool Factory "Learning Gate" in Boyle in conjunction with the Technology University of the Shannon. While initially aimed at the mature student, if successful, the 3rd level courses on offer in Boyle may be extended to school leavers and will eliminate the need to travel to cities as outlined above. The courses initially on offer in Boyle included: Certificate in Business in Entrepreneurship (Level 6) – the objective being to support potential entrepreneurs, start-ups and others locally with an interest in the world of entrepreneurship; Bachelor of Business (Hons) (Level 8) degree programme with plans to to widen participation in third-level education through general business. If you are interested in studying for one of the above courses in Boyle from this September, you can find more information here
Do we have a housing crisis in Boyle?
The above question has been asked by many in Boyle in recent months. Currently there is very little house building in progress in the town and only a small number of houses for rent. Like the lack of overnight tourist accommodation, the lack of housing is holding the town back and proving a deterrent to employers who are seeking to attract people to work in their businesses locally. What Boyle needs is a nice development of two and three bedroomed apartments near the town centre along with the refurbishment of the vacant buildings on the second and third floors of the many retail premises in the town. Hopefully the vacant property refurbishment grant will incentivise owners of vacant properties in the town centre to do something with them and in the process, provide much needed rental accommodation for visitors and those who wish to live in our town. How you incentivise developers to build the aforementioned apartments is another story.
Archaeological work on Castle Island continues
As revealed previously in the Boyle'd Pot, archaeological research and excavation work is continuing on Castle Island or Mc Dermott's Rock as it is referred to by some. Under the watchful eye of Thomas Finan, PhD, FSA
Associate Professor of History, St. Louis University, the first two weeks has uncovered some useful information and artifacts including a "medieval gumdrop gaming piece with imbedded glass bits." After clearing away scrub and bushes, flagstones from the hall of the Castle have also been unearthed.
It is great to see this work resuming again on the island, but someone somewhere needs to urgently get remedial work undertaken on the castle itself before it crumbles to the ground and an important part of our local history disappears forever.
News snippets from around Boyle
There are reports that some of the beautiful flowers on the Crescent were stolen recently. The person(s) who stole the flowers knew what they were at as they took the most expensive ones – bulbs and all, and left the soil neatly back in place…………Great to see Studio 11 planning a therapy room at the rear of their premises facing onto the Boyle river. 'Riverside Studio' will open to the public in September. Let's hope this is the start of the rejuvenation of this area……………The status yellow rainfall warning remains in place for all of Connacht, including Boyle until 7pm this evening……….Well done to the volunteers who erected the Arts Festival flags and bunting on Thursday night. It really brightens up the town……….The closure of 'King House Lane' has been extended until September 15th to facilitate street upgrade works…………..Anyone looking skyward on Monday afternoon last would have seen the unusual sight of three small aircraft circling the town and in particular Lough Key. The trio were part of a large fleet of aircraft that flew from London to Sligo over the weekend. They were on their way back to the UK when they were most likely struck by the beauty of the area and needed to have another look!……The 'St. Patrick's Keep' Boyle Distillery came a step closer this week with branding erected on the Bonded Warehouse building where the old Nire Factory once stood………The Arts Festival office is open in the Royal Building since yesterday (Thursday). It will remain open every day except Sunday's, during the Festival……….Following last week's piece on Casey's Alley, we are informed that discussions are ongoing to have the Alley reopened which is great news………The Sligo Stages Rally which takes place this weekend is sponsored by Boyle based FAAC Simply Automatic in Deerpark………..It is great to see some high profile buildings in the town getting ready for painting while others are currently receiving a coat of paint……A whopping €11,619 was raised this year by Boyle Darkness into Light committee. Well done to all involved with this event……….The upgrade of Doon Shore continues with new sand being put into place this week. In advance, there will be a clean up of the old sand – weeding etc this evening (Friday) at 6pm. Now if we only could get the sun to return….!
And finally…..!
A duck walked into a pub and ordered a pint of beer and a ham sandwich.
The barman looked at him and said, "Hang on! You're a duck!""I see your eyes are working," replied the duck."And you can talk!!" exclaimed the barman.
"I see your ears are working, too." said the duck. "Now if you don't mind, can I have my beer and my sandwich please?"
"Certainly. Sorry about that." said the barman as he pulled the duck's pint. "It's just we don't get many a ducks in this pub. What are you doing around this way?"
"I'm working on the building site across the road" explained the duck. "I'm a plasterer."The flabbergasted barman couldn't believe the duck and wanted to learn more but took the hint when the duck pulled a newspaper from his bag and proceeded to read it.
The duck read his paper, drank his beer, ate his sandwich, paid up, bid the barman a good day and left.
The same thing happened every few days for two weeks.
Then one day the circus came to town.
The ringmaster walked into the pub for a pint and the barman said, "You're with the circus, aren't you? Well, I know this duck that could be just brilliant in your circus. He talks, drinks beer, eats sandwiches, reads the newspaper and everything!"
"Sounds marvelous!" said the ringmaster, handing over his business card. "Get him to give me a call."
The next day when the duck came into the pub the barman said, "Hey Mr. Duck, I reckon I can line you up with a top job, paying really good money."
"Swell. I'm always looking for the next job." said the duck. "Where is it?"
"At the circus." said the barman.
"The circus?" repeated the duck.
"That's right." replied the barman.
"The circus?" the duck asked again.
"With the big tent?"
"Yeah." the barman replied.
"With all the animals that live in cages and performers who live in caravans?" asked the duck.
"Of course," the barman replied.
"And the tent has canvas sides and a big canvas roof with a hole in the middle?" persisted the duck.
"That's right." said the barman.
The duck shook his head in amazement, and said "Sure what the hell would the circus want with a plasterer?"