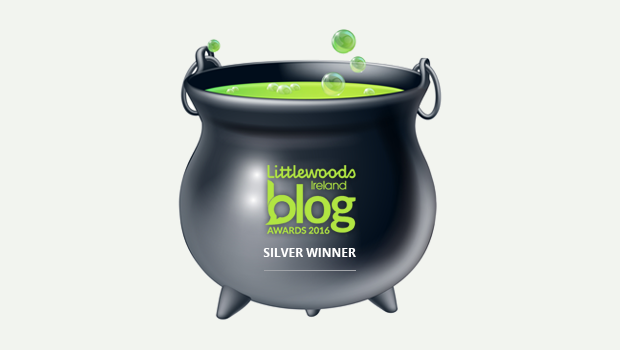 Wishing out lives away in Boyle
"Sometimes ye spend too much time wishing for what ye don't have, instead of making use of all that ye do have here in Boyle". Those were the comments from a group of people visiting the town for the annual Arts Festival. The chance conversation came about as the group marveled at the new courtyard in An Rioga after a walk in the Pleasure Grounds and something to eat in Lovage. The group, who have a local connection, were of the opinion that we have so much here in Boyle that we do not utilise. They wondered why we don't have winter film nights in King House or An Rioga preceded by cheese and wine in Daly's or Tapas in Lovage or the Bazaar followed by a drink in the many friendly bars we have in the town centre.  They also suggested themed heritage nights in King House during the summer (like Bunratty Castle) that would attract tourists from Kilronan Castle among other places and a performance theatre in the Courthouse similar to the Hawks Well in Sligo. The same group were so impressed with the work that has taken place around town in the last year that they said they were looking forward to coming back early next year to see the results of the public realm upgrade of Bridge Street and Shop Street and the An Rioga car park.
The groups comments are so true and we do need to make better use of St. Joseph's Hall, the atrium in Boyle Abbey, An Rioga and King House for holding events not just in the summer but throughout autumn, winter and spring while also using our cafes and bars for evening entertainment.
Night and Day to return to Boyle next year
The news that Night and Day festival will return to Boyle's Lough Key Forest Park in 2024 will be a great boost for the area – that's if everyone gets behind it. This year's festival was a sort of 'bedding in' exercise with the organisers getting familiar with the Park and surrounds. They sought and listened to the comments and constructive criticism of attendees and local people and what they have learned, they will use to make the 2024 event bigger and better than before. The festival will take place over the weekend of June 28th with an extra day added next year. Super early bird tickets are now on sale here
Great attendance at Community Child Care meeting
There was a great attendance at last Monday night's consultation meeting to address the needs for a Community Early Learning and Child Care service in Boyle. There is presently an urgent need for additional child care places in Boyle especially with September looming and many parents who may have been off work during the summer, heading back to their place of employment. Now attention turns to finding a suitable premises in the town in which to locate the service and with so many vacant premises in the Boyle centre, lets hope there is somewhere suitable. A follow up meeting will be held in the coming weeks to progress the plans further.
Litter pick in the Pleasure Grounds this morning
If anyone is free this morning Friday 27th at 11am 'Shamrock Squad' will celebrate 'Leave no Trace Love This Place Day 2023' by undertaking a clean up of the Pleasure Grounds. Meeting at 11am at Boyle Family Resource Centre they will proceed to the Pleasure Grounds where they will be picking litter during the walk, together with members of Boyle Tidy Towns. They will then head to Boyle Abbey for a group tour and back to the Family Resource Centre for refreshments.
Shamrock Squad are a community of special needs families building a platform to make outdoors accessible for all needs.
Packing a punch way above out weight
There is no doubt but that this year's Arts Festival attracted the largest number of visitors to Boyle for many years. The opening ceremony was a great occasion with a real continental feel to the town as people wandered from premises to premises looking at the various paintings and works of art on a lovely summer evening. It really showed how use can be made of the vacant buildings around the town with a bit of thought. The wet weather on Saturday and Wednesday did not deter the crowds with large numbers again visible and frequenting the various bars and cafes in the town after checking out the arts and ongoing events. So much work has gone into organizing the Arts Festival by a relatively small committee. They deserve great thanks for all they have done to promote Boyle and draw a large and appreciative crowd to the town. As one person posted "Boyle packs a bunch way above it's weight when it comes to organising events like the Arts".
People need to be more responsible in relation to littering
The perceived lack of attention to 'The Lawn' area of Boyle was proven incorrect earlier in the season when a number of local people got together and cut back hedges, weeded the walk way and gave 'The Lawn' some TLC. But those same people who were involved in the clean up were left disillusioned during the week when they witnessed rubbish strewn all over the scenic area. Thanks goes to local man David Greene who was on the ball and cleaned up the mess once word was made public of the state of the area. Why should David and others in Boyle, many who probably never walked in or even use The Lawn, have to clean up other people's mess. Who goes and throws their rubbish in a lovely scenic spot like this? We need to get tougher on litter louts and if you see someone littering or putting bags of rubbish's in the towns bins, then remind them that they need to be more responsible.
News snippets from around Boyle
Your support would be appreciated for a coffee day tomorrow Saturday July 29th in memory of the late Niamh Flanagan in her home in Killaraght F52 N253. All monies raised will go to the North West Hospice. The coffee day will run from 11am to 6pm and all are welcome………..We all love a a bargain. Applegreen's 24c reduction in fuel prices on Monday afternoon seen a line of cars right down to McDonagh's corner. On Wednesday it was Corrib Oil's turn with fuel reduced by 7c from 4-7 pm and yet another queue……..In light of the good use made of vacant premises around town during the Arts Festival, perhaps now is the time for budding entrepreneurs to start thinking of establishing 'pop-up-shops' in some of those same premises for Christmas………..Last Wednesday evening's fatal RTC between Tulsk and Strokestown was attended to by An Garda Siochana members from Boyle, which just goes to show the ridiculous geographical area Boyle Gardai have to cover………With Boyle witnessing a substantial increase in vehicle movements during Arts Festival, any traffic delays were solely down to bad parking – especially on Main Street where (local) car and van owners think it is still acceptable to park on double yellow lines and hatching boxes right outside the shops they want to visit……….Congratulations to Abbey College student Jayden Bosomtwe who is really making a name for himself on the rugby scene and who scored the winning try for Connacht U-17's in the last play of a game against the USA on Wednesday………In light of the success of local rowers like Thomas Sheridan and Ballymote's Brian Colsh (whose father Tom was Garda Superintendent in Boyle), a viewer has wondered could the Rock O'Doon Rowing club be reformed and are the two boats that were used by the club, still stored locally?………This week's visitors to the excavation on Castle Island on Lough Key were members of the Royal Irish Academy Standing Committee for Archaeology. While on site they saw the walls of a cashel that have been uncovered on the historic island.
And finally….!
A woman decides to have a facelift for her 50th birthday. She spends €15,000 on the procedure and looks sensational.
On her way home, she stops to buy a magazine. Before leaving, she says to the clerk, 'I hope you don't mind my asking, but how old do you think I am?".
'About 32,' is the reply.'
'Nope! I'm exactly 50,' the woman says happily.
A little while later she goes into McDonald's and asks the counter girl the very same question.
The girl replies, 'I'd guess about 29.' The woman replies with a big smile, 'Nope, I'm 50.'
Now she's feeling really good about herself. She stops at a sweet shop on her way down the street.
She goes up to the counter to get some mints and asks the assistant the same burning question.
The clerk responds, 'Oh, I'd say 30.'
Again she proudly responds, 'I'm 50, but thank you!'
While waiting for the bus to go home, she asks an old man waiting next to her the same question.
He replies, 'Lady, I'm 78 and my eyesight is going. Although, when I was young there was a sure-fire way to tell how old a woman was.
It sounds very forward, but it requires you to let me put my hands under your bra then, and only then I can tell you EXACTLY how old you are.'
They wait in silence on the empty street until her curiosity gets the better of her. She finally blurts out, 'What the hell, go ahead.'
He slips both of his hands under her blouse and begins to feel around very slowly and carefully. He bounces and weighs each breast.
After a couple of minutes of this, she says, 'Okay, okay…..How old am I?'
He completes one last squeeze of her breasts, removes his hands, and says, 'Madam, you are 50.'
Stunned and amazed, the woman says, 'That was incredible, how could you tell?'
'I was behind you in McDonald's'.
(There will be no Boyle'd Pot next Friday August 4th. The next Boyle'd Pot will be published on Friday August 11th)