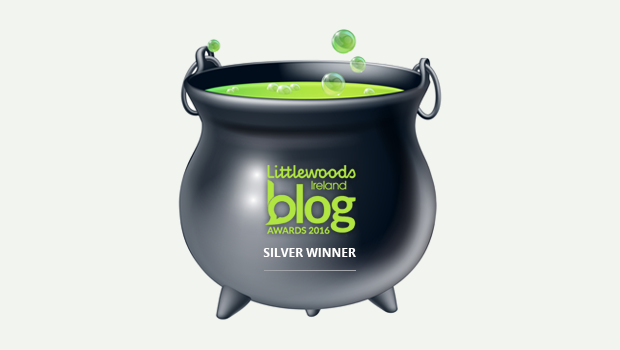 Boyle leads the way once again
It is great to see Boyle to the fore and the town working together once again, this time to ensure businesses that are planning to reopen can do so in a safe environment for their employees, customers and visitors. Boyle Town Team and Boyle Chamber of Commerce are leading the initiative titled 'Getting Ready to Reopen Boyle'. (See story on homepage). With many businesses nervous of how they will reopen and the amount of rules that will need to be adhered to, it is hoped this initiative will assist Boyle businesses to open their doors when the opportunity arises. An infomation page is also available on www.boyleenterprise.com. With both civic bodies working together along with some helpful locals, this is a great example, if one was needed as to why Boyle is a great town in which to live and do business and why it was crowned 'Ireland's Most Enterprising Town' a few short years ago.
Have you a memory of the former Royal Hotel?
Greer McKeogh reminds us that her ongoing project to capture memories of the former Royal Hotel in Boyle is ongoing. Viewers will remember artist and researcher Greer, who has been working on a collaborative art project about the Royal Hotel since 2016. From her visits to the town over the last few years Greer has met a large number of people who worked, visited and had events in the Royal who have shared their memories with her. When she has all her information compiled, Greer hopes it can be put into a display in a section of the renovated building. Greer is once again asking people "Do you have a special memory of the former Royal Hotel in Boyle? Did you have your wedding reception there? Did you meet a lifelong friend sitting in the bar? If so, I would love to hear from you". Greer is contactable on 085 1362990 or [email protected]
Former Boyle Garda featured on 'Covid-19: Lost Lives'
An article recently on a national news website titled 'Covid-19: Lives Lost' featured a retired Garda Chief Superintendent named Bernard King. Bernard died unexpectedly aged 87 from Covid-19 after being admitted to hospital for foot surgery in early April. Originally from Mayo, Bernard was a Garda in Boyle for a period of time back in the '80's. He was initially stationed from 1953-1980 in Dublin before moving to Boyle on promotion. Bernard then went back to Dublin, obtained further promotion and moved to the Cavan-Monaghan division, before finishing his policing career as Chief Superintendent in Dún Laoghaire for two years until obligatory retirement on his 60th birthday in 1992. Bernard's cremation took place in Mount Jerome cemetery attended by five family members and personal friends, a priest and a sacristan.
What is an essential journey?
A viewer on their way to shop in Carrick has expressed their disquiet recently to this website about being stopped by Gardai between Boyle and Carrick and requested to go back to Boyle as their journey was deemed not essential. The viewer said they informed the Garda that they deemed their trip essential as "the items I required were not available at the same price in Boyle". This did not convince the Garda who insisted they return back to Boyle. Some people will say prices for certain items in supermarkets in Boyle are more expensive than certain supermarkets in Carrick and if you are going for a once a week large shopping, then you have a right to travel to get essential items – at value. But on the other side, you have people using the excuse of 'shopping' to spin all over the place which is not acceptable either. The Gardai have to do their duty and once again it is those who break the law by travelling on non essential journeys or using excuses that are ruining it for everyone.
In addition, you still have the situation here in Boyle, like many other parts of the country, where weekend and mid week house parties are continuing. The only difference this week from other weeks is that the night time parties have gone indoors now that the weather has got colder. If we are to keep an outbreak of COVID-19 out of Boyle, please do not hold, facilitate or attend any house party or large gathering during the current crisis and do not go on non essential journeys and remember, the lockdown is NOT lifted from this Monday – restrictions are just eased.
And finally….!
A farmer named Clyde had a tractor accident.
In court, the truck company's fancy hot shot lawyer, was questioning Clyde. "Didn't you say, at the scene of the accident, 'I'm fine,'?" asked the lawyer.
Clyde responded, "Well, I'll tell you what happened. I had just loaded my favorite cow, Bessie, into the…"
"I didn't ask for any details", the lawyer interrupted. "Just answer the question, please. Did you, or did you not say, at the scene of the accident, 'I'm fine!'?"
Clyde said, "Well, I had just got Bessie into the trailer behind the tractor and I was driving down the road…."
The lawyer interrupted again and said, "Your Honor, I am trying to establish the fact that, at the scene of the accident, this man told the policeman on the scene that he was just fine. Now several weeks after the accident he is trying to sue my client. I believe he is a fraud. Please tell him to simply answer the question."
By this time, the Judge was fairly interested in Clyde's answer and said to the lawyer, "I'd like to hear what he has to say about his favorite cow, Bessie".
Clyde thanked the Judge and proceeded. "Well, as I was saying, I had just loaded Bessie, my favorite cow, into the trailer and was driving her down the road when this huge truck and trailer ran the stop sign and smacked my John Deer Tractor right in the side. I was thrown into one ditch and Bessie was thrown into the other. I was hurt real bad and didn't want to move. However, I could hear old Bessie moaning and groaning. I knew she was in terrible shape just by her groans.
Shortly after the accident a policeman came on the scene. He could hear Bessie moaning and groaning, so he went over to her. After he looked at her, and saw her fatal condition, he took out his gun and shot her between the eyes. Then the Policeman came across the road, gun still in hand, looked at me, and said, "How are you feeling?"
"Now tell me, what the HELL would you say?"