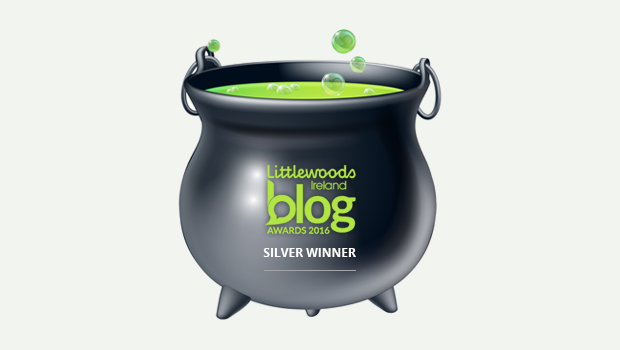 The good and the bad of the rates demand
Many commercial property owners in Boyle are understood to be unhappy at the revised figure quoted by the Vaulation Office for rates. One particular building in the town is understood to have been issued with a rates bill of €15,000 per annum! While business people agree that rates have to be paid, it is unrealistic to expect a business in Boyle – a town with limited footfall to pay out €300 per week before a person enters their door. In Boyle some premises are lucky enough to have a rates incentive in place that will attract and assist new business. The Rates Incentive Scheme aims to encourage the use of vacant buildings to assist in developing commercial areas that are in decline. Under the incentive, those who set up in a building that has remained vacant for a period of at least 12 months before the application can avail of 100% reduction in year one, 80% year 2, 60% year 3, 40% year 4 and 20% year 5. More details on this here .The scheme is great for those starting out, but unfortunately of no use to established business, many whom could cease trading in 2018 when their rates become due.
CCTV system for Boyle
An exploratory meeting took place in Boyle last evening to ascertain the need to a CCTV system for the town. Presently we are one of the few large towns in the county and indeed in the country that does not have CCTV. With substantial funding currently available, it would seem foolish not to install cameras at strategic points in town. While our crime rate is relatively low, CCTV is a deterrent and could be another reason why criminals will not choose Boyle. Add in the fact that we have reduced hours in our Garda Station and it is nearly a necessity that cameras are installed locally.
Broadband woes in Boyle
There was much hype in the past week at news of the planned rollout of high speed fibre broadband to 115,000 premises nationwide including Roscommon town. Unfortunately there was no mention of Boyle yet again in this most recent announcement. One can only hope that Minister Denis Naughten, who has proven to be a man of his word over the years, will honour his commitment to get high speed broadband "to every premises in Ireland", including Boyle. Currently some businesses and homes in the town center and close to the so called "cabinets" can avail of up to 100mb broadband. For others, it is a daily battle to use the internet with 3-4mb that breaks down regularly.
Boyle – a town to feel proud of
One of the main talking point in Boyle at present is the fundraising campaign currently underway for Niamh Flanagan who is undergoing treatment for Osteosarcoma. This blog has said on many occasions how forthcoming the people of Boyle are when one of our own is in need and that has certainly been reinforced these past few weeks with the fundraising efforts and monies collected for Niamh's Journey There. Last weekend was remarkable.  The local cycling club collected €9,000 in two days while a coffee morning in Brogan's raised €2,870 and the fund's launch night in the Saddlers Inn reportedly raised a five figure sum. Unbelievable really when you consider we are in September – a time when school bills have to be paid and money is traditionally in short supply. Niamh's cause has touched the hearts of so many and it seems everyone wants to help out in some form or other. While we all work hard to raise as much funds as possible to assist Niamh and the Flanagan family, sit back for a minute and feel proud of the town you live in – a town that looks after their own- something you would not find in larger urban centers .
Jasper Tully – the forgotten man in Boyle's history
Tomorrow Saturday 16th September sees the 79th anniversary of the death of an infamous son of Boyle – Jasper Tully. Jasper was born in 1938. His father George had founded the Roscommon Herald newspaper in 1859 and his grandfather Charles founded the Roscommon Journal in 1828. On his father and subsequently his mothers death, Jasper took over the running of the newspaper and his strong nationalist views seen him imprisoned with Parnell in Kilmainham Gaol – the first of many occasions he was incarcerated. He was elected an MP for Leitrim South in 1892 and became a Whip in the Irish Parliamentary Party. He stood for Roscommon North in 1917 but was not elected. Those who remember Jasper recalled that "The Chief" as he was known, was a difficult yet highly influential man. He was married to a Mary E. Monson who owned the Royal Hotel. Their marriage was neither peaceful or happy and they realistically lived separate lives. One of the many stories that was told of Jasper related to a letter, addressed to Mrs Tully, arriving to the hotel some time after his wife's death. Jasper, it was said, crossed out the address and reposted it with the wording "Not known at this address – try hell"! Jasper, the forgotten man of Boyle history, is buried with his family in Assylinn Graveyard, half way up the hill on the left hand side.
And finally….!
The man placed an order for one hamburger, french fries and a drink.
He unwrapped the plain hamburger and carefully cut it in half, placing one half in front of his wife
He then carefully counted out the french fries, dividing them into two piles and neatly placed one pile in front of his wife.
He took a sip of the drink, his wife took a sip and then set the cup down between them.
As he began to eat his few bites of hamburger, the people around them were looking over and whispering.
Obviously they were thinking, 'That poor old couple – all they can afford is one meal for the two of them.'
As the man began to eat his fries a young man came to the table and politely offered to buy another meal for the old couple.
The old man said, they were just fine – they were used to sharing everything.
People closer to the table noticed the little old lady hadn't eaten a bite. She sat there watching her husband eat and occasionally taking turns sipping the drink.
Again, the young man came over and begged them to let him buy another meal for them.
This time the old woman said 'No, thank you, we are used to sharing everything.'
Finally, as the old man finished and was wiping his face neatly with the napkin, the young man again came over to the little old lady who had yet to eat a single bite of food and asked 'What is it you are waiting for?'
"The Teeth" – she replied.