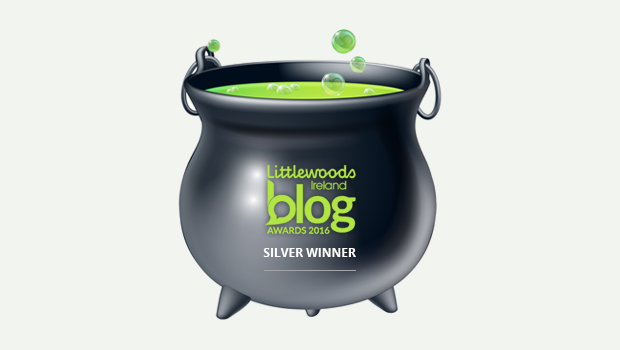 Boyle's vacant commercial properties
The recently released commercial vacancy rates for the country show that Boyle has something that we all know – a high number of empty commercial buildings. The GeoDirectory figure of 22% for Q4 2017 is an increase of 5.9% on the corresponding period last year. While Boyle's figure is below that of town's like Sligo and Ballina, it is above the county average (14.9%).Vacant and derelict buildings are blighting every town and village outside of Dublin, Galway and Cork and are a bone of contention for those tasked with regenerating places like Boyle.  But thankfully we are now seeing more openings than closures in our town and in recent times one street that has suffered more than most – St Patrick Street – has had the Spool Factory open along with the Fitt Factory, Taste of Boyle and a soon to open Tattoo Parlour – all very positive. And with the sold sign figuring on many commercial properties around Boyle, the GeoDirectory figures for Q1 2018 will most likely show a decrease in commercial property vacancy rates for Boyle town.
Extra train service is welcomed
An extra train service later this year to and from Dublin to Sligo servicing Boyle is to be welcomed. It is proposed that the morning service ex Connolly would run at 7:05, 9.05 and 11.05 . At present there is only a 8:00 and 11:05 service from Dublin.  Later in the day the timetable will show 15.30, 17.30 and 19.30 approx. service from Boyle to the capital. The 7.05 ex Connolly is note worthy for anyone trying to get to Boyle to spend a day here. Arriving an hour earlier and leaving an hour later that evening is great news and a step in the right direction.
Treating secondary roads during snow and ice
This winter seems to be never ending. Here in Boyle it looks like we got a bit of everything thrown at us in the last seven days – sunshine, wind, torrential rain, storms, snow and ice. There seemed to be more snow around Boyle last Monday than anywhere else limiting travel once again. And just when you thought you were "out of the woods", Thursday morning seen more of the white stuff. The roads were treacherous and accidents, both major and minor, were reported around the area from early morning. The road conditions led many to question if the carriageways were in fact treated with salt at all. It was reported last night that no gritting actually took place in the county on Wednesday night "because a Met Eireann forecast had not advised of below freezing temperatures", Normally national primary routes, like the N4 and N61, do get priority but if they are salted and if it rains and then freezes, then salting is useless. Unfortunately the secondary routes do not usually get treated which is a concern. A number of years previous all roads were treated but this ceased as a cut back measure during the recession. We are now supposedly out of the recession so one wonders why money can not be spent now on gritting major secondary roads.
Will cabinet meeting bring go news our way?
All the talk in towns around Ireland this week is what will be announced at today's cabinet meeting in Sligo. It is the second time the Government has met in Sligo in recent years, meeting previously in Lissadell in 2015. But this year is different. Following today's meeting the much talked about National Planning Framework and National Development Plan will be launched. There has been much speculation as to what the plans contain and no doubt, following it's launch, the whinging will start because one area got something more than the other. For Boyle, we can only hope that we get included in some of the schemes for town regeneration that may be announced. But we should benefit from some other infrastructural announcements. If the N4 upgrade from Rooskey to Mullingar get the nod, then that will be a plus for Boyle – reducing travel times to the capital. Likewise if the Western Rail Corridor gets the go ahead, that also can only be good for Boyle.
Great cooperation as Boyle works together
This weekend's "Fall in Love with Boyle" promotion is a brilliant example of how the town is working together. It is heartening to see nearly 30 businesses collectively promote special offers for Valentine's weekend. You will not get that in many other towns. Likewise, despite a minor scare, we will have a St. Patrick's Day parade this year. Despite what you may read elsewhere, businesses and civic bodies in Boyle are working together better than ever before, in addition to the unprecedented level of cooperation that now exists with the town and Roscommon County Council. The people of Boyle are presently looking forward to details of the next phase of the Albergo Diffuso project which is very much on track with meetings taking place next week, the Lough Key to Boyle Greenway that is being worked on continually, the regeneration of the 2nd gate of Rockingham and news on the Council's plans for the Royal site and the Town Enhancement Project are eagerly awaited. Exciting times lie ahead.
And finally…!
A catholic boy goes to confession and admits to the Priest that he had slept with a girl. The Priest said he can't be forgiven until he reveals the identity of the girl.
The boy say's 'Sorry Father but I promised not to tell'.
'Was it Mary Elizabeth, the printer's daughter'.
'No Father and I won't tell'
'Was it Mary Patricia, the butchers daughter', the Priest asks.
'No', said the boy.
'Was it Mary Francis, the bakers daughter'.
'No, I can't tell' said the boy.
'Well son', says the Priest, 'I have no choice but to excommunicate you for six months'.
Outside the Church the boy's friends ask what happened.
'Well', he said, 'I got banned for six months, but we got three good leads'.