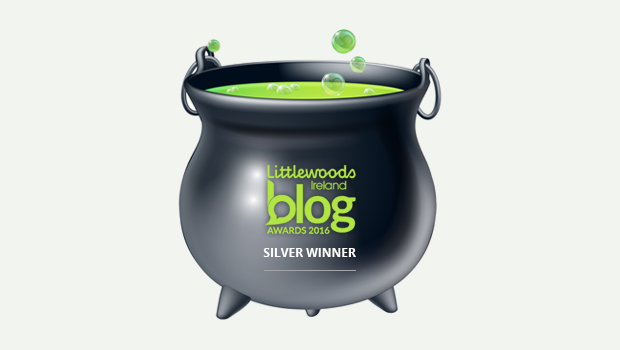 Please support the St. Patrick's Day parade
Let's hope the weather stays good for tomorrow's St. Patrick's Day Parade in Boyle. With little over 24 hours remaining, there is still time to put together an entry for the event. It does not have to be a top of the range float – you could get your group to march behind a banner or have a trailer with your merchandise or products on show. The parade commences at 3.30pm which unfortunately will clash with the rugby on TV at 2.45pm. If you intend to watch the rugby, please make a special effort to at least come outside for the time it takes for the parade to pass. A lot of effort has gone into organising this year's event and it needs all the support it can get. (Log onto Boyletoday.com on Saturday evening for full photographic coverage of the parade)
Boyle links to St. Patrick
The town of Boyle has a strong historical connection to St. Patrick whom we celebrate on Saturday. In the "The Heart of Ireland" book written by PA Sharkey it states that St Patrick visited St. Attracta in what became the Princess Hotel and is now the front of the Credit Union building on Green St. There is also reference to St. Patrick building a church at Assylinn. Part of the ivy clad gable wall of this church is still visible at the end of the old graveyard as one looks out at the bridge on the Boyle river. Just off Termon Road can be found St. Patrick's Well. History once again says that where the water enters the river from the well there was a stone, roughly shaped like a seat, with indentations which were said to be the marks of St. Patrick's knees. In more modern times, a pipe ran from St. Patrick's well to a tap on the wall beside what is now Pure Flowers and from where many a can of fresh water was filled.
Michael Martin's visit to Boyle
Fianna Fail leader Michael Martin paid a visit to Boyle on Tuesday last. With an election looming, he was accompanied this time by Deputies Marc McSharry and Eamon Scanlon from Sligo who will probably be contenders in the new constituency that will include the Boyle area. Local Councillor John Cummins ably led the entourage through the town, paying attention to the many family businesses who operate in Boyle. Michael Martin is a smart man and he took stock of the town, warts and all, as he made his way from St. Patrick Street to Elphin Street. As expected, a few business owners made their feelings known on how tough trading conditions can be, but in general the positivity and excitement of what the future holds for Boyle shone out. While Fianna Fail are not in Government, making the leader of the party aware of what we plan for Boyle is very important and therefore his visit was a worthwhile exercise.
New Quest opens at Boda Borg
A new quest – "Mummy" – officially opened yesterday at Boda Borg in Boyle's Lough Key Forest and Activity Centre. The all weather Boda Borg is one of the most popular activities in the area, especially with families and corporate gatherings. It is active entertainment in the form of 15 quests and has been described as being "like playing a computer game where you are actually part of the game." Boda Berg is open all weekend including St Patrick's Day. For bookings please contact us 071 96 73122
Boyle 2000 has left a lasting legacy
News earlier this week that Boyle 2000 and Roscommon Learning Links is to wind down is sad news but a sign of where we have progressed to. As a result of the vision of the company, there are hundreds, if not thousands, of children in Boyle and surrounding schools, along with many adults, who have a third level qualification thanks to Boyle 2000. When the idea was first mooted at the turn of the millennium, the plan was to have our primary and secondary school children proficient in computer and technology training, irrespective of their families financial position. This was achieved, with some stumbling blocks along the way. There are currently men and women in their mid twenties from the area who are now employed in the technology world as a result of the the interest nurtured in school by Boyle 2000. And there are others who came into education later in life who now have a third level degree thanks to Learning Links – a subsidiary of Boyle 2000. The foresight and vision of a handful from Boyle eighteen years ago has now come to a natural conclusion with nearly ever home having some form of computer and most children being computer literate.  In addition, unemployment levels are falling and not as many are availing of adult education as heretofore. While it is sad to see Boyle 2000 come to an end, there is no doubt that those who started the far seeing company many years ago have plans for some other venture that will continue to keep Boyle and it's people to the fore.
St Patrick's weekend opening at Civic Amenity site
Boyle Civic Amenity Site will be closed on Saturday March 17th and Monday March 19th. It will be open on Friday March 16th and Tuesday March 20th from 8am to 4pm. Boyle Site closes for lunch from 1pm to 1.30pm.
Lidl decision meets with different delight
There will be many in Boyle who will be delighted, for different reasons to those in Carrick, at the decision of An Bord Pleanala to refuse Lidl permission to build a new store on the east side of the town and close down the one in Cortober. For those from Boyle who go to Lidl, the thought of trying to deal with the growing traffic congestion that is choking up Carrick especially at weekends, would probably have made shopping in Lidl a testing affair. Indeed there are some who go from Boyle to Carrick on the train to get the weekly offers in Lidl and they would not venture to the opposite end of town. In Carrick, the concern centered around building on one of the last green spaces on the outskirts of the town opposite the Rosebank Shopping Centre on the Dublin Road. It remains to be seen what Lidl's plans are now for their store in carrick on Shannon. Now if we only had welcomed Lidl and Aldi to Boyle many years ago we would not have had people leaving the town to visit the German discounters – but Sin Sceal Eile!
And finally….!
An Irishman walks into the pub and orders three pints of Guinness.
He asks that they be brought over to him at the table.
He drinks the pints one at a time and then leaves.
This routine goes on for about two months.
Finally, the bartender asks why the Irishman has the three  pints.
"Well'" he says, " The first pint is for me brother in America and the second is for me brother in England."
The bartender nods in agreement and tells the lads at the bar who have witnessed the comings and goings for the two months.
Several weeks later, the Irishman  enters the pub and orders two pints.
As the bartender walks up to the table with a pint in each hand, he says:
"If you don't mind my asking, have you lost one of your brothers?"
The Irishman pauses for a second, sees the two pints and says, "Ah jasus no. I'm off the booze meself for Lent"