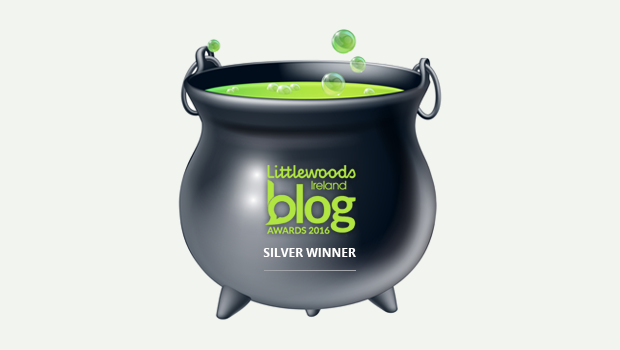 A day to feel proud of being from Boyle
If there ever was a day to feel proud of being from Boyle, then it was most definitely last Tuesday. The Pride of Place judges were in town and boy did Boyle put on a show. Local clubs and organisations came out in force to King House displaying all they have to offer while utilising the stalls that house the Courtyard Market. Declan Nelson, one of the judges remarked that he could 'feel the positivity and energy' in the room as committee members addressed the gathering. The event commenced at 3pm and concluded at 6pm and in between, the members of the Pride of Place committee spoke non stop about all that is great in our town. As judging day was being concluded, the judges were presented with 'a pack' that included a book listing all the clubs and organisations in Boyle. This book, which was produced by the committee with great assistance form the staff in Una Bhan Tourism, will be a brilliant asset for future reference. If Boyle never wins a Pride of Place award, the last few weeks has pulled the town even closer together and that in itself has been a positive exercise.
Pedestrian Crossing will be most welcome
The news report here on Boyletoday.com last week that road safety improvement measures are to form part of the Lough Key to Boyle cycle path has been welcomed, especially news of the provision of a pedestrian crossing outside the Parochial School on Military Road. This is an area that has become quite dangerous in recent years due to the increase in people using the Family Resource Centre, the Tennis Club and pupils attending the Parochial school. Thankfully the pedestrian crossing, which is being built to allow cyclists cross the busy N61, will also now provide a safety measure for the increase in footfall in this area.
Helping Boyle students in the accomodation battle
Students planning on furthering their education will have received third level college offers yesterday, Thursday. Getting accepted to college is now only half the battle – getting accomodation, especially in Dublin seems to be the hardest part of the equation. Unless you get accepted for on campus accommodation, students will find that many landlords do not want to lease to students and if the students are lucky enough to get somewhere, price will most likely make the apartment or house a non runner. Every year around this time, the Boyle'd Pot suggests that it would be beneficial if landlords from the town of Boyle with property in Galway, Dublin or other student centres gave first preference to those from their home town. There is a good chance they would know the student's parents so the property would be kept in good order. In addition, you would also be assisting other Boyle families in a time of need.
10Gbps Fibre news is a huge vote of confidence in the town
Out of nowhere on Wednesday morning last, an influx of fluorescent jacketed men in white vans descended on the town. To many it was just another maintenance crew at work but in fact the white van men were here to do more than 'a bit of fixing'. The KM crew working on behalf of Eir were in Boyle to 'pull through' fibre optic cable that later this year will see premises in Boyle able to avail of 10,000 Mbs broadband speed. To put this in perspective, if you do not live close to one of the cabinets in Boyle, chances are you only operate on say, 8Mbs. Some in the centre of Boyle or those within 1k of the cabinet can get 100Mbs. But from December 1600 premises in Boyle will be able to have 10,000Mbs. This news is massive for Boyle and a great vote of confidence in the town's future. For many small businesses 100Mbs is adequate, but if Boyle is to attract any technology company  who move large files around, then having 10Gbps is critical and this we will have in 2020. Yet another piece of the jigsaw is falling into place.
Further upgrades planned for N61
Next Wednesday a public consultation meeting will take place in Tulsk on the proposed improvement works to the N61 between Tulsk and Clashaganny. The meeting will discuss the constraints findings and route options  for this section of road. For anyone from Boyle who travels to Roscommon on a regular basis, the improvement to the N61 will be welcomed. Bit by bit the Council and TII are making improvements to this section of road. The bad bends at Treanagry and Rathallen were eliminated in late 2015 and the road out of Roscommon opened earlier this year. If we are to forge closer links between Boyle and the county town, the continual improvement of the N61 is vitally important.
Heritage Week events in Boyle
Heritage Week is nearly upon us and there are a number of events planned for Boyle this weekend and into next week. Many of the events that take place during the week are free and the programme highlights the abundance of great work that is carried out in all communities in Ireland to preserve and promote our natural, built and cultural heritage. Heritage Week commences in Boyle on Saturday and you can what's happening in the 'Events' section of this website.
And finally….!
When Little Johnny's mother found out she was pregnant, she told the good news to anyone who would listen.
But 4-year-old Johnny had been eavesdropping on some of his parents' private conversations.
One day when Johnny and his mother were shopping a woman asked the little boy if he was excited about the new baby.
"Yes I am!" Johnny answered, "and I know what we are going to name it, too.
If it's a girl we're going to call her Christina, and if it's another boy we're going to call it quits!"