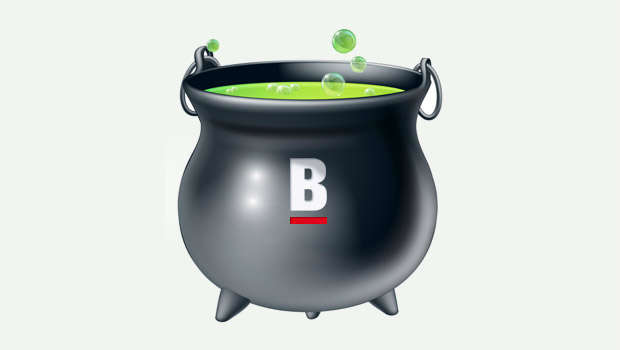 Primary Care Centre to commence in 2016
It was good to hear this week that work will commence "early in the new year" on the propoed 17,000 sq ft Primary Care Centre in the grounds of the Plunkett Home in Boyle. Prime Balfour Beaty have been selected as contractors to build the Boyle Centre along with 13 others nationwide as part of Ireland's first healthcare Public Private Partnership (PPP) project. The Centre will house GP suites, consulting rooms, physiotherapy and occupational therapy suites along with a seperate dental wing. While there will no doubt be a welcome jobs boost for the town, chances are the contractors will bring their own team with them but these men and women will have to eat and buy consumables in Boyle so there will be a knock on economic benefit to the town.
Street Traders Survey
Last week's survey here on Boyletoday.com threw up some interesting results. The question "should street traders be allowed trade in Boyle" found 48% in favour, 25% against and 27% voting for for a new area. The street traders normally came to the Crescent every Saturday but of late their visits have become more frequent. Local shopkeepers and established businesses complain that there is not a level playing pitch as the street traders do not have to pay rates or overheads like they do . There is also concern at the number of car parking spaces that are occupied by the traders. But our survey would show that people want the street traders to remain in town and with 27% suggesting a new area, then this may be the best option going forward.
Petition campaign in Boyle tomorrow
Tomorrow (Saturday) a number of people will collect signatures around Boyle town to get 24 hour opening at Boyle Garda Station. Led by election candidate Eddie Conroy, an online petition has already been set up and petition sheets are presently located in various businesses around the town. This website has campaigned since day one for the Garda Station to remain open 24 hours per day. Unfortunately not all people in Boyle have given the situation the attention it deserves. But when the armed robbery occurs or the family are held hostage, only then will there be uproar in Boyle and questions asked why there was no Garda car in the town or no answer from the Garda Station due to it being closed to the public. Not having 24 hour opening is the start to what could ultimately be the total downgrading or indeed closure of Boyle station. Only this week we seen the ridiculous situation that exists, whereby Castlerea Gardai had to investigate the theft of home heating oil near Drumshanbo. The area concerned is in the Boyle Garda District but as Boyle is now a sub district of Castlerea, Gardai in Castlerea are tasked with the investigation! It is not beyond possibility that unless some form of protest takes place, Boyle town could ultimately end up being policed from Castlerea. Please sign the petition on Saturday and help ensure 24 hour opening returns to our local Garda Station.
Awards night draws close
When you read this blog next Friday we will know if the Boyle'd Pot has won an award at the 2015 Blog Ireland Awards. The awards take place on Thursday next in Dublin where the The Boyle'd Pot will battle it out with other bloggers like "Shawna's blog" on sexsiopa.ie. which we believe will provide us with some stiff competition. Check in to Boyletoday.com later in the week to read details of the awards night. Fingers crossed for the ultimate prize!
And finally….!
This will have been done a hundred times, but just to resurrect the thread from Page 2, please bear with me:
A man was tiptoeing past his little daughter's room at bedtime and paused to listen to her saying her prayers. His delight turned to disquiet as he heard "God bless Mummy, God bless Daddy, God bless Grandma and goodbye Grandpa."
Next day the family received the sad news that Grandpa had died, but as he was a practical man, the father soon dismissed what he'd heard from his mind … until a week or two later, he overheard his daughter saying her prayers again. This time it was "God bless Mummy, God bless Daddy, and goodbye Grandma."
Sure enough, they got the sad news from the nursing home next day that Grandma had indeed passed on. Scared but too embarrassed to say anything to his wife, the father tried to put it out of his mind, but now listened intently at the door each time his daughter said her prayers. A few days later, he was terrified to hear: "God bless Mummy and goodbye Daddy."
In a panic, the man paced around all night, unable to think of anything but his daughter's chilling prophecy. In the end he decided there was nothing he could do but go to work and try to forget what had to be just a crazy coincidence.
That evening, having become more and more scared as the hours ticked by, the man decided to just stay in his office, hoping against hope that if he could just make it to midnight unscathed there might be a chance he'd be OK. He texted his wife to tell her he'd be working very late, and then sat watching the second hand crawl around the clock, as the hands ticked towards midnight.
The man held his breath as the clock finally passed the witching hour, and with an incredible rush of relief left for home. As he climbed into bed, his wife woke.
"How was your day at work, dear?" she said groggily.
"Absolutely top notch, darling," he replied, still high on adrenalin. "And how was your day?"
"Very disturbing, actually – I went to go out this morning and there was the milkman dead on the doorstep!"