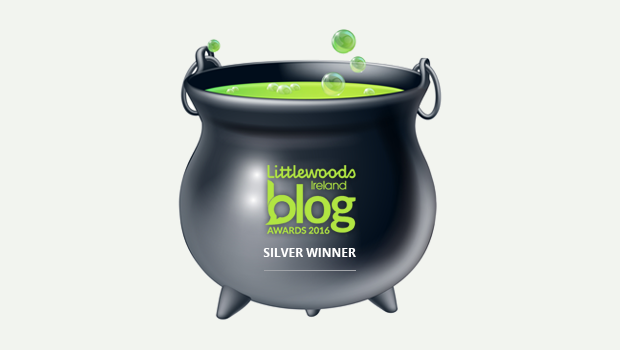 Policing issues in Boyle raised at meeting
In the last week, local representatives on the Roscommon Joint Policing Committee met with Inspector Adrian Flynn from Boyle Garda Station. The representatives impressed on the Inspector the need to have additional opening hours at the station along with additional personnel to patrol the streets of Boyle. The Inspector was also informed of the problems locals face when they cannot get through to Boyle station, instead having their calls diverted to Castlerea. The Inspector took on board all the concerns and outlined the situation in relation to getting additional resources for Boyle and indeed the division in general. He also stressed to need to report all crime to the Gardai in Boyle via phone 071 9664620, email [email protected] or via the Garda confidential line on1800 666 111.
The representatives of the JPC agreed with the need to log all crime as they felt that failure to do so could give the impression that there was no crime in Boyle which would not assist their efforts to get the station open longer hours.
Christmas starts at King House this weekend
The annual Christmas Craft Fair will take place this Friday and Saturday in King House in Boyle. There will be a variety of crafters and designers in attendance selling the perfect gifts for this season. This festive atmosphere is sure to get you in the Christmas spirit by supporting local. The Craft Fair takes place on Friday evening from 5pm to 9pm and on Saturday from 10am to 5pm. Along with mince pies and mulled wine on Friday evening there will be a performance by DAS Academy, Boyle. On Saturday there will be free face painting from 10.30 to 12.30, fireside storytelling with Anna at 1pm and the Dukes of Uke will provide yuletide melodies from 2pm.
Off road cycling event in Forest Park
Off road cycling is gaining in popularity and next Saturday (December 3rd) there is an opportunity to try out the sport right on our doorstep in Boyle's own Lough Key Forest Park. Connacht Cycling in conjunction with Curlieu Wheelers will host 'An Introduction to Off Road Cycling" event which is suitable for all levels and both children (Age 8+) and adults. Bikes can be provided. Registration is at 10.30am and the event runs from 11am – 1pm with €10 entry. More information available from 086-7020994 (This event was to run on November 18th but was rescheduled on Friday evening)
Vigilance needed in relation to sale of drugs in Boyle
Like every town and village in Ireland drugs are readily available in Boyle. Cocaine, ecstasy, cannabis and various pills are just a phone call away from 'the right person(s)'. Drug dealing is common place – all you have to do is open you eyes and be aware of what is going on any Friday evening and you will see the dealers picking a secluded spot in the town and waiting for their customers to arrive. The worrying situation, as witnessed recently here in Boyle, is the number of young people dealing and picking up drugs and as concerning – the number of older people who are purchasing the drugs from them. Parents and those with an interest in our town and our youth need to be more vigilant in relation to drugs and what is going on in Boyle. Sports clubs need to get together and teach children the benefits of sport and the dangers of drugs and parents need to be more aware of what their children are up to and who they are mixing with in Boyle, especially at the weekends.
Frightening evidence in a court case with a Boyle connection
A most concerning court case this week heard the circumstances surrounding a serious collision in Limerick last June which left Garda Inspector Niall Flood with life changing injuries. Inspector Flood, who has strong family connections with Boyle, made a powerful victim impact statement after being 'left to die' last June by a hit and run driver who had consumed a cocktail of drink and drugs before knocking down the off duty Garda member who was out for a training cycle in fluorescent clothing with a flashing light on his bicycle. The defendant in the case, a mother of two, had smoked a joint before going to work, leaving the Creche where she worked on the date in question at around 2.20pm / 2.30pm and then going to a pub with a colleague. She consumed "five Vodka and Red Bulls followed by five shots which included two 'Flatliners' – a combination of tequila and sambuca – a shot containing red and blue Aftershock liqueur, a shot of Sheep Dog whiskey and a 'Butter Ball' which is butterscotch schnapps and Baileys". She was then dropped back to her car, declined a lift home, got into a Volkswagen Passat, owned by her mother-in-law, and drove home while under the influence, hitting Inspector Flood, causing him serious injuries and failing to remain at the scene.
Sentencing in the case has been adjourned until November 24th
News snippets from around Boyle
Here's hoping that local footballer and Boyle man Enda Smith picks up a coveted GAA All Star award tonight at the awards ceremony in Dublin's RDS. The event will be broadcast live on RTE 1…………Work will commence soon on resurfacing the section of road at the Shilling Hill towards town which will be greeted with open arms by the many motorists who have to endure the uneven surface on a daily basis……….King House Tea Rooms will hold their popular free 'Christmas Dinner' on Wednesday December 27th at 1pm. If you live alone and would enjoy some company and music at that time of the Christmas season, please contact Dorothy on 087 6430326. "If there are any musicians free for a few hours that would be super also"…………Good luck to the McNamara family from Ballinameen who will appear on this Sunday evenings episode of Ireland's Fittest Family………..Two local concert dates for your dairy – Tommy Fleming Christmas Concert in St. Joseph's Church, Boyle on Thursday November 30th. Tickets from Parish Office and www.tommyfleming.com. Bernadine Casserly Christmas Concert in King House, Boyle on Friday December 8th at 8pm. Call 087 144 4739 to book – Tickets €15………Well known Boyle man Fred Jaeger along with his Connacht Clay Pigeon Shooting Interprovincial champion colleague Ronan Morris, will be among a number of sports people honoured by Roscommon Co Co at a Civic Reception in Roscommon on Thursday next………Children's Storytime in Boyle Library this Saturday at 11am and all are welcome……Lough Key Forest Park Visitor Centre and Attractions are closed today Friday 17th due to a scheduled electricity supply interruption………Save the date: Boyle GAA and LGFA will be hosting their dinner dance on Saturday 20th January 2024 in Kilronan Castle Hotel………..Going by the results of the current poll here on Boyletoday.co, it looks like a large majority of those who have voted would like a CCTV system for Boyle…….It is great to see the road signs in Boyle getting a long overdue cleaning yesterday and today.
And finally…..!
Irishman Mike Murphy and his pregnant wife live on a farm in the distant rural regions. No running water, no electricity, etc.
One night, Mikes' wife goes into labour. The local doctor is there in attendance.
"What d'ya want me to do, Doctor?"
"Hold the lantern, Mikey.
Here it comes!" says the doctor as he delivers the child and holds it up for the proud father to see.
"Mike, you're the proud father of a fine strapping boy." "Thanks be to Go….."
Before Mike can finish the Doctor interrupts, "Wait a minute. Hold the lantern, Mikey."
Soon the doctor delivers the next child. "You've a full set now, Mikey. A beautiful baby daughter."
"Thanks be to…"
Again the Doctor cuts in, "Hold the lantern, Mikey, Hold the lantern!"
Soon the Doctor delivers a third child.
The doctor holds up the baby for Mike's inspection.
"Doctor," asks Mike, "Do you think it's the light that's attracting them