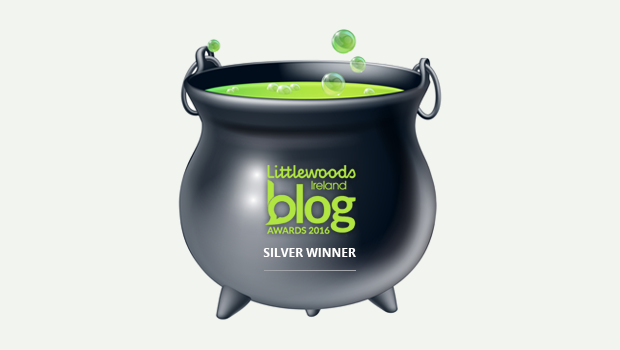 If that happened in Boyle…..!
Can you imagine the uproar if Roscommon County Council decided to close off Main street in Boyle for the summer! Well something similar has happened over in Carrick on Shannon and there does not seem to be too much discontent. Main street in the Leitrim town has been closed for public realm enhancement works since July 1st and will not reopen to vehicular traffic until October 30th! Businesses are still operational and local access remains for residents but you can not drive down Main Street.
Meanwhile here in Boyle, it is understood work will soon commence on new pedestrian paving along Main Street, but hopefully we will not see a total blockage as has happened in Carrick!
Drumanilra's flagship Boyle business to open in 2022
The progressive Drumanilra Farm Kitchen announced additional details of their future plans during the week (see news item on Boyletoday.com on Wednesday). With their Carrick and Strandhill ventures coming on stream first, their eagerly awaited flagship restaurant and food shop on Elphin Street in Boyle will start construction next year with an opening date in 2022. Like all other developments planned for Boyle, Covid-19 has put a delay on Drumanilra's plans but it is heartening to hear that all three major developments are proceeding.
Covid has put a delay on a number of projects across the country including some, like the Royal development here in Boyle, which is regrettable but understandable.
An enjoyable visit to Boyle
We received an interesting phone call here in Boyletoday.com last week. A lady was planning to use Boyle on Saturday as the half way meeting stop between her family in Donegal and herself and her children who live in the Midlands. The lady rang Boyletoday.com as she said she was 'getting no answer from the other places I rang'. When pressed as to where she had phoned, she mentioned some local restaurants and some tourist attractions. It was explained to her that not all restaurants or attractions were yet open in Boyle and as she was concerned at social distancing it was further explained that she could in fact visit Lough Key Forest Park where there is great space and outdoor facilities. On Sunday evening we received the following message: "Hi. Just wanted to say thank you for taking the time to talk the other day-your help was greatly appreciated. We had a lovely day in Boyle/Lough Key yesterday. My mum and sister travelled down from Letterkenny to meet us there so was a special day for her seeing the grandchildren for the first time since February. The little ones loved the playground and the whipped ice cream from the service station was the best! Had a lovely coffee from King House tearooms too so a great little trip to Boyle!".
A local coincidence on the day Big Jack died
Boyle man Johnnie Greenan has told of a coincidence last Saturday morning. Just as soccer fan Johnnie heard of the news of the death of the legendary Jack Charlton, he received his morning post in his shop – Greenan Electrical on Main Street. On opening the A4 package, out popped a book titled 'Heart and Spirit' – A Footballing History of the Republic of Ireland'. Needless to say Big Jack features prominently in the book, which is written by Longford man  Alan Hannify. 'Heart and Spirit' 'seeks to present a more nuanced history of the Irish team through twelve era-defining fixtures dating back to the nation's first involvement in a World Cup qualifier in 1934'. Johnnie says that all royalties from the book are going to SOSAD Ireland, which is a mental health charity dealing with suicide, whether it's people who are feeling suicidal themselves or families and friends of those touched by suicide. You can purchase 'Heart and Spirit from Amazon here
A sense of pride of place in Boyle
The sense of pride of place that was evident last Saturday in Boyle during the town clean up has been referred to many times on the social media pages of Boyletoday.com. After meeting in the Royal car park, upwards of 40 people – young and old – were assigned various areas of the town to clean up over a three hour period. The 'monster clean up' (don't think any were found!) was the brainchild of the small but effective Boyle Tidy Town committee. "Many hands make light work", resulted in the three hours passing quickly with an amazing amount of work undertaken in what was a jovial atmosphere. Tourists and visitors to the town last Saturday – and there were a good number, were delighted to see the people of Boyle showing a 'Pride of Place' in their town and qualifying the reason why Boyle were runners up in the competition of the same name last year.
Not good news for our town
Wednesday evening's decision by Government to not move to Phase Four of the roadmap to reopen Ireland has not been well received by many, especially publicans who will now have to wait until at least August 10th before reopening. The news could spell the death knell for some small rural pubs but it is not unexpected considering the carry on of some people over recent weeks. Unrestricted house parties and large gatherings of young people are being blamed by many for the delay in not moving to phase four. Not all of these house parties are taking place in large urban centres, just open your eyes (or ears) and you will see and hear them most weekends in Boyle and other small rural towns. There is also a debate going on as to how someone eating a €9 pizza and having a drink in a pub is safer than some one having a drink on it's own in a pub! Does the pizza prevent you getting Covid-19?
The decision to postpone pub opening, whiter you agree with it or not, will have a big effect on Boyle, a town where there is currently only one venue serving evening meals with a full bar licence. Up to now, people from Boyle were heading to Carrick and Sligo every weekend to source out bars who are serving 'food' so they can socialise and get the elusive pint of the black stuff or something a bit stronger. Chances are that will continue now and in the process bring any bit of evening business out of town.
And finally….!
A Texan walks into a pub in Ireland..
He says " I hear yall can drink…I got $500 dollars says you cant drink 10 pints of Guinness in a row…"
Silence, and then one Irishman leaves the pub.
5 minutes later, the Irishman comes back, and asks "Is the bet still on"?
Texan says "hell yes"
The Irishman proceeds to drink 10 pints of creamy Guinness in a row, and collects his $500.
Texan says," If you don't mind me asking, where did you go for those 5 minutes"?
"Well, I went to the pub across the road to see if I could do it first"……
And finally, finally….!
Mask are about to become the new bra.
They're uncomfortable….
You only wear them in public….
And when you don't wear one everyone notices.