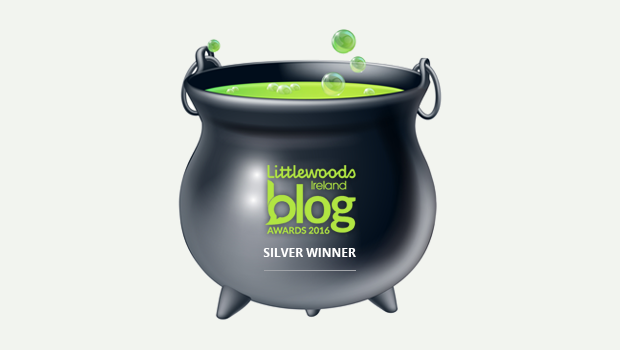 Brighter days are coming
It's hard to think of spring right now with one of the worst days of the year forecast for today Friday, but better days will come and now is the time to prepare to them. Following what could be described as a relatively mild winter, algae has formed everywhere and a good power washing of the footpaths, buildings and signage around town is badly needed. So to, is a lick of paint on a number of buildings in the town centre that would have traditionally been painted but did not get their makeover last year or the year before due to lockdown. While some of these properties lie vacant, that is no excuse for their owners to neglect them and if they are not prepared to maintain these buildings – then put them up for sale.
A piece of local infrastructure not many knew existed
It is probably a piece of infrastructure that no one knew existed in Boyle, but in King House you will find a professional film editing suite. The suite will soon be available to local film makers and will build on the areas reputation as a location for film and documentary production. Boyle is right in the middle of the SLR Region, which is a partnership between Sligo, Leitrim and Roscommon County  Councils who have come together with filmmakers from the three counties with a view to enabling the film sector in the region to grow and develop. The new suite in King House will build on this great work between the three local authorities and will be first used publicly on March 5th when it hosts a camera operation workshop, of which details can be found on the home page of Boyletoday.com
We're a hardy bunch in Boyle
We must be a hardy bunch here in Boyle. Even on the coldest days of the year, and we had a few in recent times, the ice cream van visits the town, playing it's tune to attract customers. The sound and sight of the van drew comical comments from some visitors recently who thought it so strange to see an ice cream van doing it's rounds in the middle of winter! The dogs on the street don't seem too impressed by the visit of the ice cream van as once the music starts, so does a chorus of howls from a number of our four legged friends that can be heard all over town!
Inconsiderate and ignorant parking in Boyle
While the debate on parking in Boyle has not raised it's head in recent times, it is still the topic of conversation and will probably continue to be, even when we are all pushing up the daisies in Assylinn. But in certain parts of Boyle, the fact remains that the 'parking problem' has more to do with filling spaces than looking for them. On St Patrick Street and Main Street there are plenty of spaces to be found every day. But despite this, one motorist was observed taking parking to a different level during the week. This person drove their 4×4 straight up onto the wide part of the footpath outside the ATM on Main Street, parked their vehicle there and headed off into the bank. What makes the situation more ludicrous is the fact that Bank of Ireland provide a free car park meters away from where this person abandoned their vehicle. Ignorance and inconsideration has more to do with traffic and parking problems in Boyle than lack of space.
Plenty of local properties but not all are online
The large number of hits on our early morning main news story here on Boyletoday.com yesterday just goes to show the interest there is in houses and property around Boyle at present. The story detailed plans to seek permission for houses and apartments in two locations around Boyle, which is a most welcomed development.
Currently, property is in high demand locally and a quick look at website Daft.ie will show that there are only a handful of houses for sale and one property for rent, in Boyle town. While it is understood there are more properties available out there, the fact that they are not being advertised online can be off putting for anyone who is contemplating moving to Boyle and who turns to the internet looking for property to rent or buy. Sometimes it can be best to ask around.
No Funds – No Parade
A St. Patrick's Day Parade is still on the cards but may not go ahead if enough funds are not raised to make it viable. The assist with this, the organizers of the parade have set up a GoFundMe page to help alleviate the costs and they are depending on the generosity of the people of Boyle to ensure the parade takes place and to help. Over many years the committee members had the thankless task of going door to door seeking 'sponsorship' but this year they are relying on the generosity of the public. Please donate to the parade here and if you can assist in anyway, please put your name forward to [email protected]
And finally….!
An man walks into the pub and orders three pints of Guinness.
He asks that they be brought over to him at the table.
He drinks the pints one at a time and then leaves.
This routine goes on for about two months.
Finally, the bartender asks why the man has the three  pints.
"Well'" he says, "The first pint is for me brother in America and the second is for me brother in England."
The bartender nods in agreement and tells the lads at the bar who have witnessed the comings and goings for the two months.
Several weeks later, the man  enters the pub and orders two pints.
As the bartender walks up to the table with a pint in each hand, he says:
"If you don't mind my asking, have you lost one of your brothers?"
The man pauses for a second, sees the two pints and says, "Ah jasus no. Sure I'm off the booze for Lent"