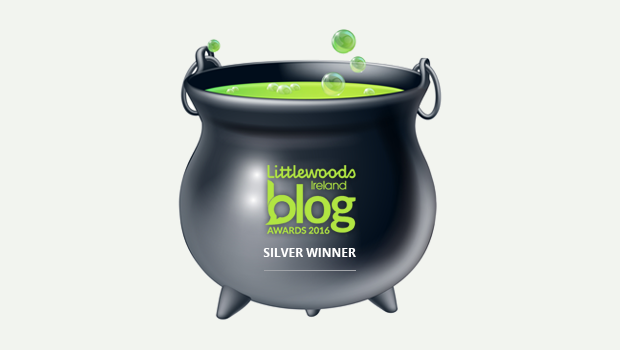 Disappointment at Shannon Boat Rally not visiting Lough Key
There was disappointment locally over the August bank holiday when the Shannon Boat Rally did not visit Lough Key as planned. In a statement to Boyletoday.com, the organisers said: "We were very disappointed not to be able to take our fleet up to Lough Key during the Rally as planned. We sought information from Waterways Ireland regarding water levels and air draft under bridges following the unprecedented amount of rainfall in the past few weeks and we made the difficult decision to change our route. This was not an easy decision but the safety of our members is paramount".
Cannonball visit presents an opportunity for Boyle
Our news story on Wednesday last that Cannonball Ireland will pass directly through the town on September 15th got a great reaction. Car enthusiasts travel long distances every year to see the supercars take part in this event and having them pass through Boyle is a great opportunity to attract people to the town. Perhaps Boyle should hold some form of 'Cannonball Evening' on Friday 15th with music and food trucks in the grounds of King House (they will pass in Military Road and Main Street).
But our story did not meet with everyone's approval. An email we received said: It's great that you promote Boyle in every way on Boyletoday.com, but promoting and getting excited by this (Cannonball Ireland) is a step to far. Have you not heard about global warming or fuel costs or air pollution??? These cars and this road trip are surely not helping matters! Wake up and smell the fumes from the exhausts! Never mind the adrenalin…which is probably only running through the thoughtless drivers… Must say I'm quite disappointed since you usually are on the side of tidy towns and good environmental practices…..".
Bank glitch saw queues form at ATM in Boyle
Something did not seem right. Seven people in a queue at the ATM in Boyle on a quiet Tuesday evening around 8.30pm and all laughing and smiling…….not the usual demeanor when one is withdrawing money……but Tuesday was different and chances are many of the seven mistakenly thought they were availing of 'free' money during Bank of Ireland's large scale technology breakdown which affected their mobile app and 365 online service.
The scene was reminiscent of a time back in the 'eighties when the old 'Press Button A and B' black phone in the phone box opposite the Royal Hotel decided to not accept coins to make a call. Queues formed as people rang friends and relatives worldwide for free. Indeed in an era when there was no mobile phone, word somehow travelled quickly and people came from Castlerea, Ballaghaderreen and Carrick on Shannon to make free calls!!
For those who thought they had hit the jackpot on Tuesday night last when they knowingly withdrew funds that they did not have from their account, what they were in fact doing was stealing and downright devious. Bank of Ireland have said that any money taken from accounts where there were no funds will show up as a debit, and essentially be treated as an unauthorised overdraft.
News snippets from around Boyle
The unexpected death occurred on August 5th in MUH Castlebar of Pat Noone from Claremorris. Pat was Post Master in Boyle P.O. for a number of years back late '80's/90's. Following his Funeral Mass in Claremorris, Pat was laid to rest in Ardcarne cemetery……..Best wishes to St. Patrick Street native James Clarke who spends his last day today (Friday) as General Manager of the Hilton Bankside Hotel in London. James will take up a new position as GM in the Park Plaza Westminster Bridge in a weeks time……….It is great to see so many premises around town getting a fresh coat of paint and also to see internal work being undertaken on buildings that have lay idle for so long. Hopefully we will see new openings in these premises when work is complete……..Can any of the saplings that were planted in the Courtyard of An Rioga now be saved as it is reported that many of them have died from lack of watering……….Our call last week for people with Boyle connections to offer accommodation in Dublin for college students received a reply with a double room in Whitehall in Dublin close to DCU on offer. Let's hope someone takes this up……….Who is in charge of cleaning the ESB poles in the town? Is it the power company or the local authority or should the Tidy Town group who have been doing such good work recently, take the cleaning of the poles in hand and get rid of the green algae from them?……….Sometime back we wrote here about the 'Boyle Buzzards', the large birds of prey that were nesting on the outskirts of the town. They have not been seen for a while or has anyone witnessed them flying around?……….Why is there no extra train on the Sligo Dublin line, that serves Boyle, this Saturday for the rugby game in the Aviva, considering there are additional and deferred services on the Belfast, Galway and Cork lines?……Lough Key Triathlon Club will hold the second of their sprint triathlon tasters sessions in the Park on Sunday at 9am. There will be a swim followed by a cycle of the sprint route……..Best of luck to Boyle in the senior football championship game on Saturday against St. Faithleachs in Ballyleague at 5pm.
And finally…..!
One day Paddy, who had been stranded on a deserted island for over 10 years, saw a speck on the horizon.
He thought to himself, "It's certainly not a ship"
As the speck got closer and closer, he began to rule out even the possibilities of a small boat or a raft.
Suddenly from the surf strode a figure clad in a black wet suit. Putting aside the scuba tanks and mask stood a drop-dead gorgeous woman! She walked up to the stunned man and said to him, "Tell me, how long has it been since you've had a good cigar?
"Ten years," replied the amazed Paddy.
With that, she reached over and unzipped a waterproof pocket on the left sleeve of her wet suit and pulled out a fresh pack of cigars and a lighter.
He took a cigar, slowly lit it, and took a long drag.
Ahh "that is so good! I'd almost forgotten how great a smoke can be!"
"And how long has it been since you've had a drop of Jameson Whiskey?" asked the lady
Trembling, the castaway replied, "Ten years."
Hearing that, she reached over to her right sleeve, unzipped a pocket there and removed a flask and handed it to him.
He opened the flask and took a long drink. "Nectar of the gods!" shouted Paddy"
At this point the gorgeous lady started to slowly unzip the long front of her wet suit, right down the middle. She looked at the trembling man and asked, "And how long has it been since you played around?"
With tears in his eyes, the Paddy fell to his knees and sobbed, "Ah for god sake! Don't tell me that you've got golf clubs in there too!"