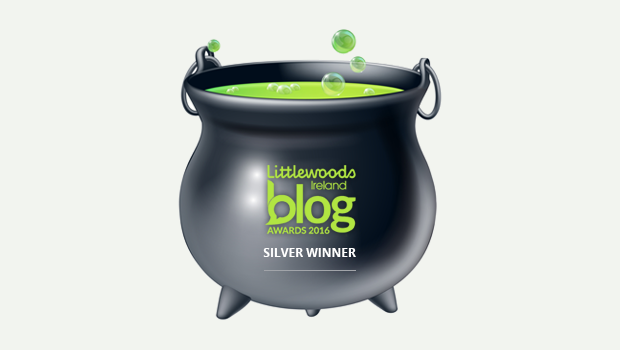 Delight at commencement of work on Royal and Cycle Path
The news this morning that work is to commence in the next week or so on the redevelopment of the Royal Building in Boyle is most welcome. On top of that comes news that the cycle path from the Park to Boyle should also start in the next few weeks. In the past few days a number of people have been enquiring as to what has been holding up recently announced developments, but these two projects alone, which are valued at over €3,000,000, include an unbelievable amount of behind the scenes work to get them to this stage.
The cycle path will not be finalised in full for the 2019 tourist season, but one should look to the bigger picture and note that this piece of infrastructure will be open 365 days per year and should in fact extend the tourism season for Boyle. And remember also – there are many other projects waiting to commence in Boyle including the Pilot Residential Occupancy Scheme, work on certain buildings on Main Street under the Built Heritage Scheme and work on the Courthouse under the Leader scheme, with other projects currently under consideration by Boyle Town Team for a share of 2019 funding under various other measures. For those involved in the Boyle 2040 plan, the commencement of work on these two projects is a red letter day. Despite efforts by one or two destabilise Boyle 2040 at the start, the plan has so far seen over €4m come to the town and the commencement of the above work should put a gobstopper in the mouths of the local negative whingers once and for all.
Remote Working can revitalise towns like Boyle
Those who attended the Grow Remote conference in Tubbercurry on Tuesday last came away full of vigour as to the opportunities that exist through remote working for small towns like Boyle. There are numerous open vacancies in remote working companies like Shopify, Wayfair, ScrapingHub and others and you do not need to be in a large city to enjoy big town salaries and benefits that come with working for an international company. As a remote worker in a town like Boyle, and working for companies like the aforementioned, you can be part of a large organisation, enjoying all the benefits that brings, while also enjoying the quality of life that is associated with living in a town like Boyle. With numerous Co Working Hubs all over the country (including the Spool Factory in Boyle), working from a rural location has never been easier. If you would like to know more about remote working you can join the local Grow Remote chapter that covers the Boyle and Carrick area here
Cycling event passes close to Boyle on Saturday
If you are travelling on the Boyle to Castlerea road or the Boyle to Roscommon road on Saturday between 11am and 1pm please be aware that there may be disruption as the Breakout for Hospice cycle passes on these roads. Upwards of 300 cyclist are estimated to be participating in the 70k and 120k events with many from Boyle involved. The cyclists will not enter Boyle but head from Castlerea out the N61 at Gannon's Corner towards Tulsk.
Some Boyle pubs to remain closed Good Friday
It is interesting to see a number of Boyle licensed premises remaining closed this year on Good Friday. Last year was the first year pubs could open on the day after amendment were made to the Intoxicating Liquor Act. Following a 91 year ban, pubs can now open from 10.30am to 12.30am. Some in Boyle are 'upholding the tradition' as one business noted and not opening at all over the day. The 91 year ban did not stop everyone having a drink on Good Friday and there was always one of two places in Boyle where you could get a pint – a pint that tasted sweeter when it was purchased 'illegally', or so we are told!!
Work commences on Boyle Town Clock
Following representations by Boyle Town Team, Chamber of Commerce and local councilor John Cummins, it is great to see the iconic Boyle Town Clock getting a makeover. The area office of Roscommon County Council are overseeing the project which will include maintenance of the structure, cleaning of the stonework and repairs to all four clock faces on the historic structure.
Forget going for a lake swim this weekend
With an improvement in the weather and the holiday weekend upon us, many people will head outdoors and perhaps contemplate a dip in the water. One should remember that even though the temperatures are climbing, it is still only mid April and water temperatures are very low. People should be aware that the shock of the cold water can increase the risk of cold water drowning. Water Safety Ireland advises that " Warm air does not mean warm water with survival time greatly reduced for someone immersed in cold water which drains body heat much faster than cold air". This weekend, enjoy the good weather but forget a dip in the water.
Boyle getting established on the tourism map
It was great to see groups from Tourism Ireland, and prior to that Failte Ireland, visit Boyle recently which according to Una Bhan Tourism "are not opportunities which were previously afforded to the county but thanks to the fantastic new tourism initiative by Fáilte Ireland – Ireland's Hidden Heartlands – the midland's, including Boyle, are now being strategically developed as a tourist destination along with the Wild Atlantic Way and Ireland's Ancient East ". Then on Wednesday we had Jean Smith from Failte Ireland along with Una Bhan's Sabrina Brady  address a gathering of local accommodation providers on how they can sell their tourism products to key target markets. As a result of all the visits and seminars, the future of tourism is looking a lot brighter now in Boyle.
And finally!
A man got on the bus with both of his front trouser pockets full of golf balls and sat down next to a beautiful blonde.
The puzzled blonde kept looking at him and his bulging pockets.
Finally, after many glances from her, he said, "It's golf balls."
The blonde continued to look at him for a very long time, thinking deeply about what he had said.
Finally, unable to contain her curiosity any longer, she asked,
"Does it hurt as much as tennis elbow?"