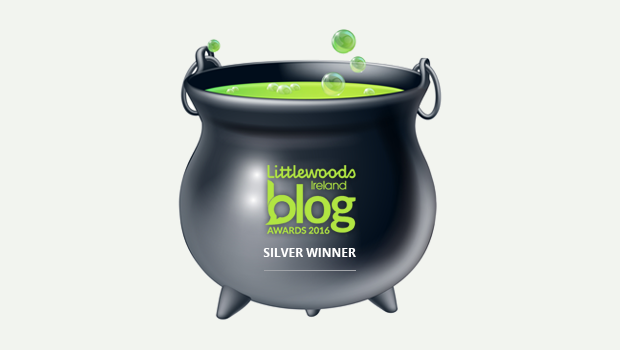 An idea that may help local businesses (and homeowners)
The lack of overnight and longer term accommodation in Boyle has been well documented in this blog and is regularly discussed among both locals and tourists alike. Last week we mentioned the fact that it is not only tourists that can not get a bed in Boyle, but also employees of various local companies who have moved to the town. In this regard, we have been contacted by viewers who have suggested that some organisation in Boyle should compile a list of suitable homeowners who would rent a room, or 'digs' as it was called years ago, to employees of businesses who are located here in Boyle and need some where to stay. For homeowners, rental income from renting a room in your home (and related services) is exempt from tax, up to a maximum limit of €14,000.
We are aware of businesses in Boyle who would avail of this service if there were rooms of acceptable standard available. Boyletoday.com is prepared to act as an intermediary in getting this idea off the ground. So if you have a room in your home (close to Boyle town centre) that is of acceptable standard and may be suitable to rent out, please email details to [email protected] and we will pass it on.
A hive of activity at the Cultural Quarter in Boyle
Boyle will be a hive of activity again this weekend. On Friday at 7.30pm in King House, 'Half a Millennium of Music in North Roscommon' will celebrate the musical tradition of the area. Also on Friday evening at 8pm, Boyle Craft Shop in the grounds of King House will host an evening of song titled 'Not Just Words and Music'. Then on Saturday morning, the weekly Courtyard Market takes place in the grounds of King House and also this weekend there will be a number of day time events taking place between 12.30pm and 4.45pm. On Saturday night, Matt Molloy, John Carty and Brian McGrath will take to the stage in King House for a brilliant night of music at 7.30pm. There are a number of additional events planned for Boyle's Cultural Quarter over the coming weeks. You can find out more about all the weekend events here and here
A Boyle hidden gem that is getting an upgrade
One of Boyle's many hidden gems is the Doon Shore. Enjoyed by generations of locals and visitors, the Doon Shore is Boyle's 'beach front' area and an amenity that is largely underutilized. Thankfully the facility is now to receive a much needed upgrade with work due to commence shortly on the 'Doon Shore Outdoor Amenity Enhancement Scheme' which will include the creation of defined parking spaces to accommodate cars, trailers and users with disability; surface repairs to existing trafficked areas; an extension of the existing green space to provide a separation between vehicular traffic and pedestrians; provision of a coloured pedestrian footway along the existing shoreline concrete structure; new seating and all other associated site and ancillary works at the popular tourist attraction. The work may cause some interference over the summer months but will be well worth it when completed.
Local Link Bus is an underutilized service
A service that has been operational for many months, if not years now, and has been largely underutilized is the Local Link Bus. Here in Boyle the bus operates around the town and through the various housing estates, with the 'Lough Key Forest Park Ranger' service operating between the Park and the town during the summer months. The bus service has also been of great benefit to the Ukrainian families now lining in Ballinafad who use it to get into Boyle for shopping and other services. But unfortunately this service only operates 3 days per week, leaving Ballinafad at 9.27am, arriving in Boyle at 10.14 and departing again at 13.00 for the 50 minutes journey to Ballinafad.
Time for Boyle to get smart
Part of the Roscommon Co Co/ Boyle Town Team Boyle 2040 plan recommends that the town looks towards becoming a 'smart town' or a town that uses information and communication technology (ICT) to improve the quality of life of it's residents. The plan suggests that a range of means could be used to achieve this, like publicly displayed live digital information for our free car parks, event listings, accommodation availability and how to book same, virtual walking tours of the town and live bike rental via a town app. There was also a suggestion that we should look to reduce our carbon footprint, similar to what Roscommon man Sean Mulryan announced this week for the new Guinness Quarter in Dublin. Mulryan's Ballymore Group aim to develop the Guinness Quarter as the first zero-carbon district in Dublin. This will see an examination of the reuse of existing buildings as well as using available renewable energy sources and investigating how zero-energy ratings could be met.
With Boyle now on the cusp of major regeneration, now is the opportune time to encompass smart technology in the town and also ensure that any remodelling of our old town centre buildings, use the most energy efficient options that are currently available.
New N4 route will by pass Carrick
The preferred route for the Carrick – Dromod N4 went on public display during the week and motorists will be delighted to know that it includes a new bypass of bottle necked Carrick on Shannon. The new road will swing right past the Golf Club in Cloongownagh between Boyle and Carrick, head off-line south of the existing N4, north of the of the Dublin to Sligo railway line. The corridor then progresses east, crossing the R368 and subsequently crossing the River Shannon in the townland of Cordrehid on the Cortober side of the River Shannon, heading over to the townland of Attirory on the Carrick-on-Shannon side of the River Shannon. The corridor joins the existing N4 again in the townland of Lisseeghan. The corridor progresses eastwards along the line of the existing N4 and ceases in the townland of Faulties.
Leitrim County Council are developing the project in partnership with Roscommon County Council, Transport Infrastructure Ireland (TII) and the Department of Transport.
But motorists should not get over excited about this project just yet, as there is a long way to go before it becomes a reality!
And finally….!
An 84-year-old man is having a drink in Harpoon Harry's. Suddenly a gorgeous girl enters and sits down a few seats away.
The girl is so attractive that he just can't take his eyes off her.
After a short while, the girl notices him staring, and approaches him.
Before the man has time to apologise, the girl looks him deep in the eyes and says to him in a sultry tone, "I'll do anything you'd like. Anything you can imagine in your wildest dreams, it doesn't matter how extreme or unusual it is, I'm game. I want €100, but…… there's another condition."
Completely stunned by the sudden turn of events, the man asks her what her condition is.
"You have to tell me what you want me to do in just three words."
The man takes a moment to consider the offer from the beautiful woman.
He whips out his wallet and puts a €100 note into her hand.
He then looks her square in the eyes, and says slowly and clearly,
"Paint – my – house."
(Just goes to show that needs change as we get older, we get smarter and tend to look for bargains!)