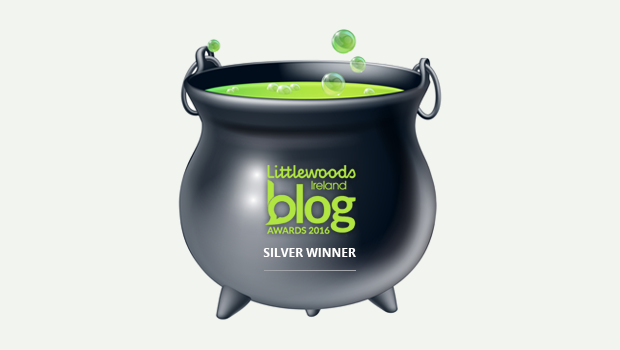 Boyle connections to sport stateside
Two young men with Boyle connections have been advancing their sporting careers this week in the United States of America. Corrigeenroe native and ex Boyle footballer James Bolger scored a hat trick for his Northwestern College Men's soccer team on Sunday last. James is currently on a soccer scholarship with Northwestern in Iowa where he is making a name for himself on the football field. Also in the U.S., James McCourt, son of Margaret Callan formerly of Carrick Road, hit a 47-yard winning field goal with three seconds remaining for his American Football team's victory over Rutgers in New Jersey. You can read what the Chicago Tribune had to say about the game and James' match wining score here
A tour guide 'Deserving of an Oscar"
Boyle and Lough Key Forest Park received favorable publicity in a recent article by actor Domhnall O'Donoghue in popular magazine 'Ireland of the Welcomes'. Domhnall was visiting Roscommon – a county that he says "should be rechristened County Ros-unique, such is its singular beauty". Describing Boyle as the 'Hollywood of Roscommon' he refers to it being the birth place of Maureen O'Sullivan, mother of Mia Farrow. Domhnall also remarks how there are four museums in King House while referring to tour guide Mary Lavin as 'deserving of an Oscar such is the sheer entertainment of her tour". Reference is also made to Boyle Abbey and Lough Key in the article which appears in the most recent edition of the popular magazine and also on it's Facebook page which has 390,000 followers worldwide.
Illegal parking still continuing in Boyle
The level of indiscriminate parking on Main Street has resulted in Boyle Gardai having to lay down 'No Parking' cones on the hatched no parking areas on the street last week! But it was all in vain. A number of motorists were observed getting out of their vehicles and moving the cones onto the footpath so they could park in the yellow hatched areas! Until now Boyle Gardai have been more than tolerant in relation to illegal parking around the town and in particular on Main Street. If they arrive before Christmas and start giving out parking tickets, there is no one to blame but the inconsiderate motorists who continually illegally park in Boyle and who deserve to be fined.
Could a cycleway extension be on the cards?
In the past week or two over €63.5m in funding has been allocated to a range of Greenway projects around the country. Here in Boyle we received €500,000 a few years back for the Lough Key to Boyle cycleway which is now up and running and receiving great reviews. With greenway funding high on the Governments agenda, it is understood an expression of interest has recently been submitted by Boyle Town Team to Roscommon County Council for an extension of the cycleway from the Marina, north adjacent to the N4, to the pathway in front of the Galilee Community on Tintagh, down to Corrigeenroe and back into Boyle via the Rock of Doon. While the project is of yet only an E.I., if it was to receive backing, it would be a logical progression of the current cycleway and would mean you could cycle off road from Boyle to the Doon Shore in summer!
Boyle man's product features in 'Black Friday Deals'
Dublin based company ONESONIC's wireless ear buds featured in last Sunday's 'Best Black Friday Gadget Deals' in the Sunday Independent. The ear buds were among six 'quality gadgets' detailed in the article which was compiled by well know technology journalist Adrian Wreckler.  ONESONIC was founded in 2019 by Boyle native David Cawley who has been working in the acoustic and audio industry for almost 20 years and was featured in an article here on Boyletoday.com during October. In recommending the buds, Adrian said: There are dozens of decent wireless buds to choose from out there, but not too many good ones under €100. Of all the pairs I've tested this year, one very giftable, wallet- friendly model is OneSonic's BXS-HDI buds (€59.99 from Dublin based onesonic.com). They have good audio, reasonable battery life, work with any Bluetooth device and – something that is rare in tech – are Irish made.
Misinformed view on Boyle and COVID-19
During the week, a person from an adjacent county visited a business in Boyle that is deemed an essential service and operating within the guidelines. The visitor was escorted into the premises, conducted his business and left an hour later. He met no one (only a person from the company), touched nothing and was ready to go in the minimum of time. The owner of the premises had a courteous chat with the customer when outside. The customer said how nervous he was having to come to Boyle '"Considering the town is full of Coronavirus". The business owner asked him where he heard that. The customer replied "sure isn't it all over the newspapers and radio that Boyle is a hot bed of Covid". The owner corrected him stating that the Boyle L.E.D. (which the customer never heard of) had a high indeed incidence rate and that it was not Boyle town alone.
This is an example of the uninformed, and damaging (to the town), view of a number of people at present. Yes we have cases of COVID-19 in our town – as have other towns. In addition, we are all aware that there has been clusters in various establishments around the town, but Boyle, to the best of our knowledge, is not "full of Coronavirus" as the visitor thought and if we are to keep it that way, please do not have or attend large gatherings, stay socially distant, wear a face covering and wash your hands regularly and if you think you have come into contact with an infected person – self isolate and have a test.
And finally……!
A little girl asked her mom, "Mom, may I take the dog for a walk down the road?"
Mom says, "No, because the dog is in heat."
"What does that mean?" asked the child.
"Go ask your father. I think he is in the garage."
The little girl went to the garage and asked, "Dad, may I take Susie for a walk down the road?
I asked Mom, but she said that Susie was in heat, and to come talk to you."
Dad said, "Bring Susie over here."
He took a rag, soaked it with petrol, and scrubbed the dog's rear-end with it and said, "Okay, you can go now, but keep Susie on the leash and don't go to far."
The little girl left and returned a few minutes later with NO DOG on the leash.
Dad asked, "Where is Susie?"
The little girl said, "Oh, she will be here in a minute, she ran out of petrol about halfway down the road and another dog is pushing her home."