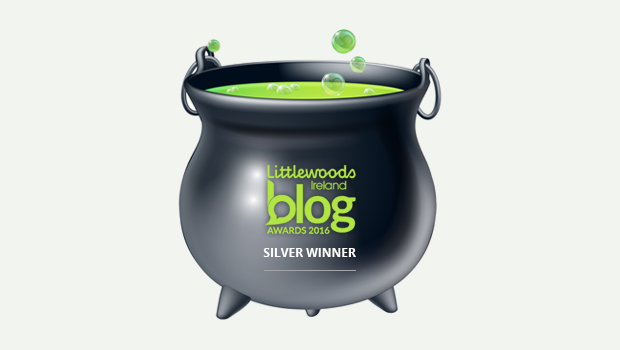 Hoax messaging around Boyle
Hoax messaging and online scams have been around for some time now but one of the more common ones seems to be doing the rounds in Boyle at present. A text or WhatsApp message purporting to come from "SuperValu" tells people that "SuperValu are giving away free coupons. I just received mine, get yours before the offer ends. Just follow the link you can thank me later" and the message gives you a link to click on. The fraudulent link 'Supervalu-giveaway.win' at the bottom of the message leads to a page where customers are tricked into giving away their personal details. In a statement SuperValu has said "These are not issued, endorsed or promoted by SuperValu. Please do not share any personal info and do not interact" .
Viewers are also advised of another scam on WhatsApp called "Popcorn Carnival". If you get a video with this name do NOT open it as it will hack your phone in seconds. If you get any of these messages, you are best advised to hit delete as soon as you receive them.
Storm Ophelia Aftermath
As we recount how lucky we were here in Boyle to escape the worst of Storm Ophelia, another Atlantic depression is about to hit our shores this weekend. The south of the country will once again feel the worst effect from Storm Brian. Those who played down Ophelia in the media last Monday should be labeled the same way as the fools who took to the water and endangered the emergency services. This was a major event that would have claimed more than three lives were it not for the warnings by the agencies to stay indoors. It was dangerous and wrong to report that the storm was blown out of proportion, as this gave people a false sense of security at a time when lives were in danger. Here on Boyletoday.com our list of closures and hour by hour updates were met with a great response by viewers. In fact over 2,400 people logged onto Boyletoday.com on Monday afternoon to stay informed about Storm Ophelia. And thank you for all the positive comments on our coverage of the storm – it just goes to show how social media is so important when used correctly.
Time to get ready for N4 upgrade benefits
The financial commitment in the recent budget to advance the upgrading of the N4 from Castlebaldwin to Collooney is to be welcomed. It is understood that additional funding will be made in 2018 for the €100m scheme with machinery commencing work in late 2018 or early 2019. Now is the time for Boyle to get ready for the new road and the 20 – 25 minute travel time to Sligo and the opportunity to market the town as a place to live. There are many working in Sligo who would gladly move to a lovely town like Boyle where houses are cheaper and the sense of community is better as a result of living in a small town like ours.
Emotional times behind the gate
The "Behind the Gates" with Roscommon GAA series of documentaries on YouTube concludes this evening. The series has been compulsory viewing at 5pm every evening since Tuesday for a large number of GAA supporters. Local lads Enda and Donie Smith featured strongly in series one and series three and spoke movingly on about their brother Cian being diagnosed with cancer. It was an emotional interview and one that brought a tear to even the toughest of viewers. Both lads are never afraid to promote their home town as they did in last night's segment. Indeed Enda is getting fond of the camera's as he also appeared on Thursday night's Championship Draw on RTE and has an interview in this morning's Irish Times here
Major changes lie ahead in the local newspaper market
It looks like major changes lie ahead in the local newspaper market. Landmark Media Investments Ltd, owners of the Roscommon Herald who have an office in Boyle, told concerned staff members in the publishing organisation on Monday last that they have agreed terms to sell the group. The news comes a few days following the announcement that the group posted a whopping €14.9m loss for 2015 (The last period for which accounts have just been filed). The accounts also show that the company has bank debts of €18.7m. What happens now for the Roscommon Herald and other titles in the troubled group remains to be seen, as management told staff in a statement that directors are under a vow of silence because of strict confidential and contractual privacy provisions and that "there is no certainty of a successful (sale) outcome with matters to be negotiated and contracts to be finalised."
Newspapers in general are not having a good time at present. With drops in circulation and falling revenue, instead of changing their format and business model to address the declines, many have instead decided to up their cover price in a bid to increase revenue (an example being local paper the Leitrim Observer which will increase their cover price from €2.15 to €2.50 next week). This of course is counter productive as less people will buy a newspaper that prices itself out of the market, resulting in circulations falling further. With all your news now available for free online, it looks like the local newspaper market faces a challenging and uncertain future.
And finally….!
A hooded robber burst into a bank and, at gunpoint, forced the tellers to load their cash into a plain brown bag.
As the robber approached the door, one brave customer grabbed the hood and pulled it off, revealing the robber's face.
Without a moment's hesitation, the robber shot the customer.
He then looked around the bank and noticed one of the tellers looking straight at him.
The robber instantly shot and killed her also.
Everyone in the bank, by now horrified, stared down at the floor in silence.
The robber yelled, "Well, did anyone else see my face?"
There was a long moment of dead silence in which everyone was terrified to speak.
Then, one of the women customers cautiously raised her hand and said,
"Well I think my husband got a pretty good look at you !"