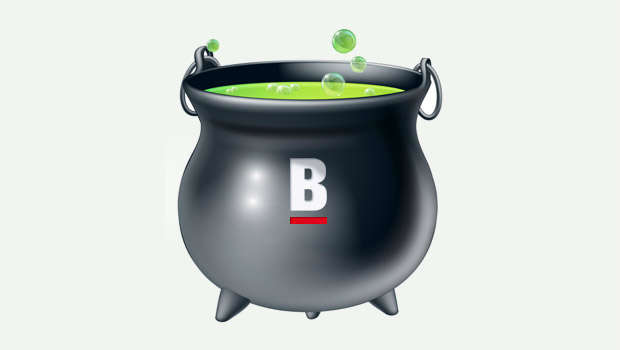 Will new jobs iniative help Boyle?
On Monday last the Government announced it's regional jobs plan for counties Roscommon, Mayo and Galway. Under the plan they say 25,000 jobs could be created in the three counties before 2017 resulting in 10-15% employment growth. Agri-food, tourism, medtech, ICT and pharma are some of the key sectors targeted in the plan along with the building of IDA facilities in Castlebar and Galway. Little mention of Roscommon and not a word about Boyle. If the Taoiseach wants "to grow confidence in each locality" as he said at the launch, then he needs to ensure the smaller towns like Boyle, and not only the large urban centers, get some form of attention from the likes of the IDA and Enterprise Ireland. Everyday we hear companies complaining of a lack of office space and suitable accommodation in Dublin while towns like Boyle have facilities ready and waiting with a life style on the doorstep that far outweighs anything you would find in the capital city. And should the need arise, there are one or two in Boyle who would have no problem constructing a large purpose built facility for a guaranteed tenant if that's what was needed. We are not asking for much. What we need are 100 semi skilled jobs for our young people who would spend their disposable income in the businesses in Boyle thus keeping the town alive.
Living on the edge of the edge
The current nervousness gripping Europe and recent events in Paris make you really appreciate how lucky those of us are who live in small town Boyle. While we moan and groan about minor issues, we do not have to worry about terrorist attacks or suicide bombings. Liam Sherlock, a journalist who worked in Boyle many years ago once referred to this town as being "on the edge of the edge" referring to our location near the edge of Ireland which is on the edge of Europe. So as we think of those who live in larger cities in other countries with the constant terrorism threat, remember how luck you are if you live "on the edge of the edge" in a town called Boyle.
Countdown to Christmas in Boyle
What has often been termed "one of the most enjoyable weekends of the winter in Boyle" will take place this year on December 4th and 5th when the Christmas lights will be turned on and the annual craft fair and markets will take place in King House and it's spacious grounds. In fact the weekend really kicks off on Thursday 3rd in some local establishments who have events palnned. The Friday night light turning on ceremony and the arrival of Santa is a great family occasion as the crowds wander around the town making their way down to King House from the Crescent. But it is important that all areas in Boyle town benefit from the weekend. In that regard each area should ensure they have a complimentary attraction or event happening to draw people to their end of town. Shops, bars, restaurants all need to get into the spirit of the weekend with attractions and discounts to entice people to have a "different" weekend in Boyle. That could be carol singers in the establishments, free mince pies, seasonal demos, discounts or special offers. Billboards and signs outside premises will brighten up the streets with the aim of making a good weekend even better for everyone.
Birthday celebrations today
Boyletoday.com celebrates it's second birthday on Sunday! In what has been an exciting and rewarding 24 months, Boyletoday.com has come a long way. Over that short period of time, the website has been recognised as one of the top ten daily websites in Ireland, reached the final of the SME Awards and more recently the final of the Blog Ireland Awards and has been a generous sponsor and donor to many clubs and organisations in the town. The website has also organised the successful Boyle Business Awards earlier this year. Back in 2013, following local market research, it became clear that there was an opening and need for a non personalised, factual and positive website for the town of Boyle. And so Boyletoday.com was born. But it wouldn't have happened without the expertise of another local man, Paul Higgins (Station Road and www.nicecubedesign.com) who provided and continues to provide invaluable technical assistance to the business. And so as we embark on a bright future in electronic media, we would like to say a big thank you to all who have supported us thus far. Here's to the future!
Brighten the way for the window shopper
With the weather set to hopefully calm down after the torrential rain and gale force winds of the past week, the walkers can now get back out again on their evening stroll. And it will be on these same strolls that many of the walkers will make decisions on what to buy this Christmas as they wander around the streets of our town. But if the shop windows are not lit up, then how will those passing see whats on offer in the darkness? Granted there is a cost involved in leaving lights on until say 12 midnight but it is a cost that can not be overlooked. From now until Christmas, all retail outlets need to have their windows lit up if they want to attract festive shoppers.
And finally….!
A fire fighter was working on the engine outside the Station, when he noticed a little girl nearby in a little red wagon with little ladders hanging off the sides and a garden hose tightly coiled in the middle. The girl was wearing a fire fighter's helmet.
The wagon was being pulled by her dog and her cat. The fire fighter walked over to take a closer look.
'That sure is a nice fire truck,' the fire fighter said with admiration.
'Thanks,' the girl replied.
The fire fighter looked a little closer. The girl had tied the wagon to her dog's collar and to the cat's testicles.
'Little partner,' the fire fighter said, 'I don't want to tell you how to run your rig, but if you were to tie that rope around the cat's
collar, I think you could go faster. '
The little girl replied thoughtfully,
'You're probably right, but then I wouldn't have a siren.'