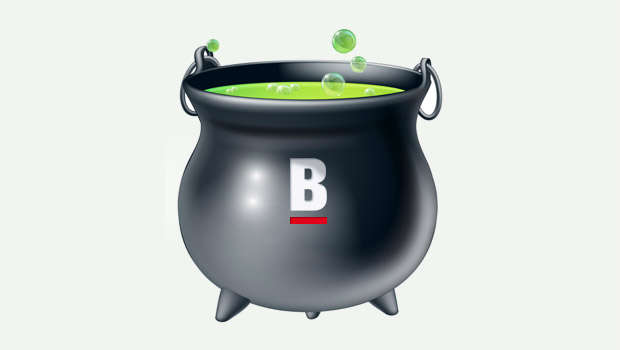 Boyle has a lot of positives
We all accept that Boyle has not got as many services as some larger centres and that the town has suffered greatly during the recession, but we must continue to remain positive. What we do have in Boyle is a scenic, relatively crime free and beautiful town on the edge of Lough Key Forest Park. There are more organisations, clubs and societies in Boyle than in many similar size towns and this will be obvious when they are showcased next week at the Enterprise Town event. But portraying Boyle in a positive light is vitally important. Every town has black spots but why highlight them publicly? If people are so concerned about Boyle looking bad, then they should go to the local authority or relevant personnel and get something done about it. There are more positives than negatives in our town and that should be the message we portray.
Long association with "Oliver"
Abbey Community College will stage the musical Oliver commencing Wednesday March 4th. ""Oliver" is a well known production to the people of Boyle having first been staged by St. Mary's College students under the direction of Fr. Murray in 1969. It was also staged locally in the early '90's and more recently by Boyle Musical Society in 2003 with Thomas Beadnall as Oliver Twist. The ACC show runs from Wednesday 4th March to Sunday 8th March nightly at 8pm.
Boyle broadband problems
Customers of Eircom and Vodafone broadband have complained to this website in recent days about the poor broadband coverage around Boyle and constant loss of DSL connection. When contacted Vodafone said they "can not talk to the media" only to individuals. Eircom were more receptive saying loss of DSL was most likely associated with interference internally in a house, even though it was explained to them that many homes (without alarms etc)  had complained of bad connection. They did give hope though of connection to efibre for those in Boyle not living near the Green St exchange, saying "most homes in Boyle would have efibre in 2015". They would not give an exact date.
Reaction to article on Boyle committees
Last weeks piece on committees in Boyle drew considerable correspondence from many with the majority agreeing with the comments published. The following e mail arrived which is representative of the sentiments expressed by viewers on the subject :
"Your comments in the current edition of the "Boyle'd Pot" in relation to those who choose not to sit on a particular committee (despite their interest and ability) as a result of a personality clash(s) amongst others is very true. While we are blessed with many talented and well informed citizens in Boyle, we never the less seem to see the same faces, or as you have described them as  "talkers" ending up on the various committees. This appears to be a fact, regardless of the purpose or objective of the committee. People who possess the required knowledge and ability to be a positive contributer for the greater good must be encouraged to participate.  Boyle and it's citizens are the losers when the people with the required skills leave membership of the many committees to the "talkers" or those that love the limelight. As you are well aware, as editor of a very popular  local website, you also have a role to play in ensuring publicity and encouragement for those that can make a real difference. (Name and address with Editor)
Boyle man heads to the Oscars
Best wishes are extended to Boyle man Paul Young and his company Cartoon Saloon as they travel to Los Angeles for Sunday's 87th Academy Awards ceremony. Song of the Sea will hopefully come out top on the night for the "Best Animated Feature" award. If the last week is anything to go by the Kilkenny based company could be once again on the winners podium Sunday night. Paul was on hand to pick up the Irish Film Industry award for Best Animation or Mixed Media Film for Song of the Sea while the companies co founder Tomm Moore has been nominated for Cartoon of the year at Cartoon Movie in Lyon. Fingers crossed for Sunday night.
The Big Snow of '47 recalled
This coming Tuesday 24th February is the 68th anniversary of the "Big Snow". Back in 1947 Ireland was hit with one of the biggest snowfalls ever seen in the country. An artic cold wind blew for many weeks before the faithful night leading many to believe something strange was about to happen. The snow started falling on Monday evening 24th February 1947 and came down heavy all day and all night resulting in the town being cut off for many days from the rest of the world. In fact it was over 40 days before the snow cleared. There are still many stories told of heroism, bravery and dedication during the '47 blizzard and none more so than that of Postman John Gormley who left Boyle Post Office on the Tuesday morning by bike with his delivery for the Curlew Mountains. Half way up Brislagh Hill John abandoned his bike such was the depth of snow and got on with his job by foot. Tuesday evening came and there was still no sign of John. A search party departed to locate him but to no avail. Thursday then Friday passed and John's family feared the worst but on Saturday morning an apparition appeared on the Crescent and a shaken John emerged from the drifts. It transpired he collapsed in the line of duty around Cloonloo and was taken in by a farmer until he was strong enough to walk back to Boyle. Lough Key also froze over and a game of ice hockey took place on Kearn's Bay in Erris. This was the first time the lake froze since 1939. There was concern also for a passenger bus travelling from Sligo but it finally arrived in Boyle with all passengers safe and well.
And Finally…..!
A young girl walked into a supermarket and on her way round she saw the bloke who she had spent the night with after they had met in a pub. He was stacking washing powder boxes on the shelves.
"You lying fool!" she yelled. "Last night you told me you were a stunt pilot."
"No," he said. "I told you I was a member of the Ariel display team."