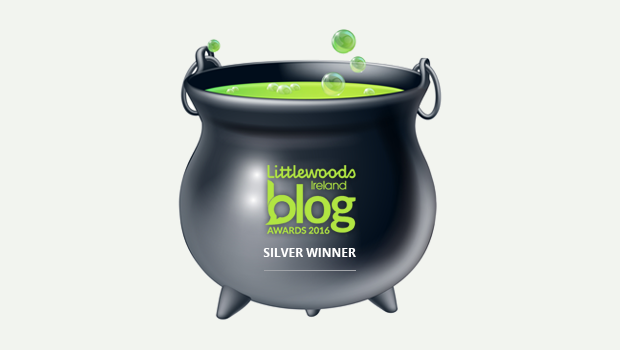 New Royal will brighten Boyle town centre
On Wednesday morning, the hoarding in front of the Royal Building was taken away to reveal a bright modern structure that is a total transformation of what stood there previously. The Royal is one of the town's oldest buildings dating back to 1782 when Freeman's Royal Hotel was constructed on the site that the building still occupies today.
Every opportunity was available in recent years for the building to remain as a hotel but that was not a viable option and this blog has once again published below the reasons why the Royal is not now a hotel.
In the last few weeks questions have been asked if the new buildings proposed use is best suited to the town? The origional plans for the building were for an 'Enterprise Centre, information point, coffee dock and exhibition and civic space with a performance area with an acoustic shell'. Since plans for the building were initially discussed a number of years ago, Boyle town centre now has an Enterprise Centre, a busy Co Working Hub and Landing Space for new business and adjacent cafes/coffee docks right beside and opposite the Royal building. It would seem the performance space that was discussed has been scaled back and there is now no mention of the acoustic shell. One has to wonder, if a large scale event centre and theatre like performance area would be better suited in the Royal which would in turn, bring increased footfall into the town centre. Planning permission attached to the development would allow this.
In any case, the building is a vast improvement on what stood there previously. It's presence will hopefully transform the town centre and will lead to further regeneration along what is referred to in the Boyle 2040 plan as "The North Bank" behind Main Street.
Why the Royal is not a hotel
Whenever we published a photograph of the regeneration of the Royal Building in Boyle, you could be assured of the comments that would follow – 'Boyle needs a hotel' and 'Why was the Royal not kept as a hotel?'. Let's look at a few facts in this discussion. The Royal was once a thriving hotel but due to a number of factors it ceased trading. It lay idle for years, started to decay, went on the market and no one bought it, that is until Roscommon Co Co were persuaded to step up to the mark and purchase the derelict building – like they did with King House when it was going to be knocked and turned into a car park. There were plenty of opportunities for investors to buy the Royal and keep it as a hotel but that did not happen, mainly due to the fact that it was not a commercially viable venture. Remember, the Royal needed major refurbishment and sits on a flood plain, so the cost involved (if bank funding was available) to get it to an acceptable standard most likely deterred anyone from turning it into a hotel. The other option was to let it rot away or have it knocked and if that happened we would have lost one of the most historic buildings in the town. Roscommon Co Co were in the position that they could apply for state aid to redevelop the building (not as a hotel), which is what happened.
Rest assured, there are people working behind the scenes nearly everyday here in Boyle to ensure the town gets a hotel(s) or additional accommodation and it will happen, but it does take time.
From one Beast to another!
It was great to see well known Boyle man Mike (Junior) Smith greet American President Joe Biden as he exited 'The Beast' (his armored plated car) last Friday afternoon on his visit to Mayo. Junior (as he is know in these parts) is Chairman of the Mayo Roscommon Hospice and among all the great work he has overseen with the foundation was the building and opening of the €6.3m Hospice in Roscommon town in February which was paid for solely by fundraising income provided by members of the public. Our photograph last Friday, of a smiling Junior and the President, got a great reaction with one local suggesting that the heading on the pic should have read, as it does above – 'From one beast to another'!
Ending a week when his two son's figured prominently in the great Roscommon win over Mayo, Junior – who never misses an opportunity – told local radio after meeting the President that "It was great for a Roscommon man to have had two good days in Castlebar in the one week"!!
'Ann' to go on nationwide release next week
'Ann' the film shot on location in Boyle will go on nationwide release in Cinema's around Ireland on Friday April 28th. It was screened recently as part of the Dublin International Film Festival. 'Ann', is based on the true story of the then 15-year-old Ann Lovett, who was full-term pregnant and subsequently gave birth in the grotto in Granard. The feature film is set over one day – January 31st 1984, and shines a light into the last day of Ann's life, a girl alone, abandoned by society, by its prejudices, taboos, and traditions. It was shot in various locations around Boyle.
Another scam doing the rounds
Another scam doing the rounds relates to Revolut- the neobank and financial technology company that offers banking services. A local person(who does not have a Revolut card), received a call this week from 087 5815975 and purporting to come from Revolut, advising that their card would be 'debited by €79 from Amazon.' The automated caller advised that they could "Press one to speak to an agent now or hang up the call to authorise payment". The person duly hung up the call knowing it was a scam.
There are so many scams doing the rounds right now that you need to be extra vigilant at all times. Government departments and agencies or your bank will never phone, text, email or video call you unexpectedly asking for your bank details. Never give your bank details, passwords or personal details to anyone if it seems a bit odd or out of the blue.
Could Boyle become a 'Smart Town'?
A document that is still referred to as the role model for the redevelopment of rural towns across Ireland is the 'Boyle 2040' plan. Launched by Boyle Town Team and Roscommon Co Co in 2021 the 122 page plan has a number of visions for the town over the next few years – some have been achieved, others are being worked on and there are also a few that may be aspirational but could easily be achieved over time. One vision that is achievable and is suggested in the Plan is making Boyle a 'Smart Town'. The plan states: "Boyle 2040 Smart Town will use information and communication technology (ICT ) to improve the quality of life for its residents. The town will use technology to make Boyle more accessible, healthier and productive for its residents. Smart interventions in the town can be delivered through a range of means, for example electronically phased access times for roads or publicly displayed digital information on town parking, accommodation, events etc. The potential benefits which can accrue for Boyle by embracing new technologies and moving forward as a smart town can include improvements in how the town functions through key areas including but not limited to; movement and access, energy provision, built and natural environment management".
Smart Boyle Innovations that were suggested include: 1. A Greenway-Loop urban movement app or dash board 2. The movement of traditional retail businesses online, emphasizing local distinctiveness and the
Boyle brand. 3. Town Information moving online including; • Live visitor accommodation availability
& check-in information • Virtual walking tours of historic town • A live community transport app supported
by local transport providers • Live bike rental and car park capacity information.
If you have never read the Boyle 2040 Plan you can do so here
Snippets from around Boyle
Let's hope the weather holds for the young people from the area who will receive the Sacrament of Confirmation in St. Joseph's Church on Saturday at 11am…………The Vintage Carousel Company's colourful carnival display in the grounds of Result's Gym looked splendid in the last few days sunshine. The carnival is open Friday 2-7, Saturday/Sunday from 12noon until 7pm………Has the local authority further reduced the frequency of grass cutting around town?………Good luck to the Roscommon senior football team and all the Boyle representatives as they take on Galway on Sunday in the Hyde in the Connacht semi final……… Did the Royal architects miss a chance by not putting uplighters in the footpath to highlight the building at night, as the debate continues on the wooden 'shop like' front conflicting with the stone arches………..There was a great turnout at the cleanup of The Lawn last night (Thursday). A large group of locals transformed the area in a few hours. Next up Sligo Road Thursday 27th at 7pm…….Congratulations to local artist Sian Costello whose first international solo exhibition – 'Baby Obey Me', opened in Zurich, Switzerland last night…...Darkness into Light registration today in Natural Options between 12 and 4pm.
And finally…..!
Mickie is on 'Who Wants to be a Millionaire' and he is doing very well.
He is at the final question for a million pounds with Chris Tarrant.
He has only one life line left….phone a friend.
The question comes: "Which bird does not make a nest?,:
A) a Sparrow, B) a Swallow, C) a Blackbird or D) a Cuckoo
Mickie has no idea so he calls his friend John.
John answers 'I know that one – it's a cuckoo -100%.'
Mickie wins the million pounds and is very happy man.
Afterward Mickie rings John and asks him 'You seemed very confident with that answer – how were you so sure"?
John replies: "Mickie, Are you thick, sure everyone knows a cuckoo lives in a clock…'