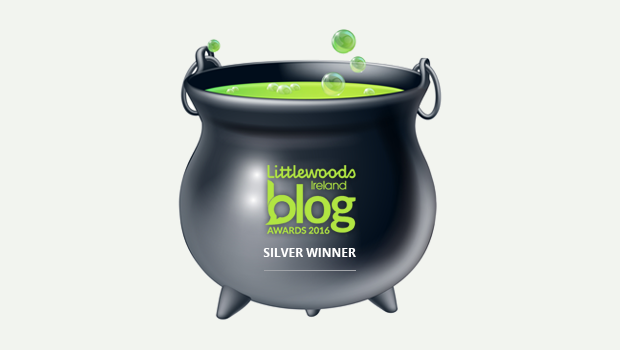 It's what makes Boyle a great place…..
Community/civic spirt in Boyle is at an all time high. Every week there are volunteers from Tidy Towns and other groups out weeding, planting and improving the town in general. Over the last few weeks a number of volunteers led by Michael O'Meara have taken down the benches at the entrance to the Royal car park, sanded and varnished them before re-erecting. On Friday evening last, in horrendous weather conditions, a larger group of people headed to the Doon Shore where they took away all the weeds in the sand before spreading out  a large volume of new sand. As a result of this community effort, added to the upgrade work recently undertaken at the popular amenity spot, the Doon Shore now looks better than ever.
Boyle is so lucky to have such community spirit. It's what makes the town a great place in which to live and work.
An Rioga opening day was filled with pride and positivity
Minister for Rural and Community Development Heather Humphreys paid another visit to Boyle on Wednesday last where she officially opened 'An Rioga' – the former Royal Hotel. It was great to have Minister Humphreys back in Boyle again where she referenced her fondness of the town many times during her visit. The Ministers department has been a good friend to Boyle and has invested many millions in the town with more on the way.
The opening of An Rioga was a great day of positivity and pride for the town, but the opening must have 'stuck in the craw' of one or two in attendance who did everything possible over the years to undermine the redevelopment of the old Royal and all those associated with it. But their negativity was ignored resulting in a beautiful new building on a site, that previously was an an eye sore that blotted the streetscape of the town.
The efforts of local Deputy Frank Feighan were noted by the Minister who said Frank had a path worn to her door over the years looking for funding for the Royal where, he regularly told Minister Humphreys,  "I had my 21st birthday party."
The day got great national publicity also and featured on RTE Radio 1, the 6pm TV news and on local radio and the national press.
Over the years, many marriages and memories were made in the Royal including that of John and Maura Murphy who had their wedding celebrations in the Royal 56 years ago and who paid a nostalgic visit to the  new building in advance of the opening on Wednesday. John and Maura featured in a great article by Marese McDonagh on irishtimes.com later in the day, accompanied by a lovely photograph of the happy couple taken by well know photographer Brian Farrell.
After visiting the Royal and King House, the Minister went to Boyle Family Resource Centre and then onto the Spool Factory Co Working Hub and Office Suites where she saw first hand the facilities on offer for remote workers, start ups and established businesses. Minister Humphreys also visited animation company Studio Meala who are located in the Spool Factory and heard details of their latest production and their exciting plans for the future. She also visited the Fitt Factory fitness centre where she met owner/operator Siobhan Perry who outlined all the great work she does in her facility.
Why the Royal is not a hotel
In light of the opening of An Riga and the expected comments that followed – 'Boyle needs a hotel' and 'Why was the Royal not kept as a hotel?', we publish here the facts as outlined previously.
The Royal was once a thriving hotel but due to a number of factors it ceased trading. It lay idle for years, started to decay, went on the market and no one bought it, that is until Roscommon Co Co were persuaded to step up to the mark and purchase the derelict building – like they did with King House when it was going to be knocked and turned into a car park. There were plenty of opportunities for investors to buy the Royal and keep it as a hotel but that did not happen, mainly due to the fact that it was not a commercially viable venture. Remember, the Royal needed major refurbishment and sits on a flood plain, so the cost involved (if bank funding was available) to get it to an acceptable standard most likely have deterred anyone from turning it into a hotel. The other option was to let it rot away or have it knocked and if that happened we would have lost one of the most historic buildings in the town. Roscommon Co Co were in the position that they could apply for state aid to redevelop the building (not as a hotel), which is what happened.
Rest assured, there are people working behind the scenes nearly everyday here in Boyle to ensure the town gets a hotel(s) or additional accommodation and it will happen, but it does take time and comments that nothing is being done to this effect – mainly by people who do not presently live in Boyle – are unhelpful. Perhaps the keyboard warriors energies would be better spent sourcing entrepreneurs from where they now live, to invest in our town.
Boyle link to Belfast man's sad passing
The sudden death took place last month in Portugal, of leading Northern Ireland entrepreneur Paul Hunt. According to a report on Belfasttelegraph.co.uk, Paul's father Paddy, was from Boyle in Co. Roscommon and had famously "come up to Belfast from Boyle on a bicycle" in the 1940s and became a successful and respected figure in the drinks industry.
Paul founded Winemark, one of the first off-licence chains in Belfast. His off-licence chain was the platform from which he diversified into the entertainment and hospitality fields. His group employs 1,600 people and owns many iconic pubs — such as the landmark Empire Music Hall, The Alibi, The Chelsea, Four Winds, Cutters Wharf and The Doyen, formerly the King's Head on Belfast's Lisburn Road — as well as a leading drinks distribution company. Paul died while out walking near San Lorenzo golf course and his funeral took place on Friday last in the Good Shepherd Church on the Ormeau Road.
Great turnout for Festival opening
"It's all happening in Boyle" was the comment of some attendees at last night's opening of Boyle Arts Festival. Hot on the heels of the excitement at the opening of 'An Rioga', Bridge Street, onto which the renovated building faces, was awash with colour and music as the Festival opening parade made it's way from the Crescent to King House, where internationally known actor and long time Boyle visitor Brendan Gleeson officially opened the festival. The crowd burst into applause and cheers of delight when Brendan said he loved Boyle and everything about it.
On a lovely summer evening, it was great to see so many people return to their home town for the festival, in addition to the many new people who now call Boyle home and who witnessed another night of celebration in our great town. As one person watching the festival parade put it: "It's a bit like having St. Patrick's Day in July!"
News snippets from around Boyle
Shame on those overnighters who didn't bother to bring their rubbish home with them from the Doon Shore earlier this week. Roscommon Co Co were contacted through local Councillor John Cummins and were quick to clean up the mess…………Boyle Cultural Quarter' got a two page spread in the current edition of 'Go West' magazine. The magazine is the official publication of Ireland West Airport……… The Courtyard Market also got favourable publicity during the week in a Joe.ie feature titled '8 food markets to check out on your next break in Ireland', which you can read here……….Good news for residents and those who use Marian Road, with confirmation from Councillor John Cummins that resurfacing work will take place this August……….Week two of the Curlieu Wheelers/ Roscommon Sports Partnership 'Back on your Bike' cycling programme saw 25 cyclists learn further skills on Tuesday evening in the grounds of St. Joseph's Church…….Well done to those who undertook a hastily convened clean up of the town on Thursday morning in advance of the Arts opening. If people took responsibility to weed outside their own premises it would not necessitate others having to do this……According to a tweet from Professor Thomas Finan, Nancy Soderberg, former U.S. Deputy National Security Advisor during the Clinton Administration was out on Lough Key's Castle Island during the week helping on the archaeological dig…….Why are Irish Rail still using commuter carriages on the Dublin – Sligo line that serves Boyle? Surely we are entitled to intercity carriages at all times on this route?………Boyle Town Team Chairman Ciaran Sheerin was a busy man on Wednesday last. First he was interviewed by Carole Coleman, then Eileen Magnier both from RTE in relation to the opening of 'An Rioga' and then he made an well researched and informative speech at the opening of the new facility………..St. Patrick street native and manager of the Hilton Bankside Hotel in London, James B. Clarke gave an insightful interview to radio station Sunshine 106.8 recently. You can listen to it here……..The torrential rain last weekend brought back memories from Sr. Philomena's class in the old Convent school when all the children were made chant "Rain, rain go to Spain and never come back to Boyle again"!!
And finally….!
Four men are in the hospital waiting room because their wives are having babies.
A nurse approaches the first guy and says, "Congratulations! You're the father of twins." "That's odd," answers the man. "I work for the Minnesota Twins!"
A nurse then yells the second man, "Congratulations! You're the father of triplets!" "That's weird," answers the second man. "I work for the 3M company!"
A nurse goes up to the third man saying, "Congratulations! You're the father of quadruplets." "That's strange," he answers. "I work for the Four Seasons hotel!"
The last man begins groaning and banging his head against the wall. "What's wrong?" the others ask. "I work for 7Up!"