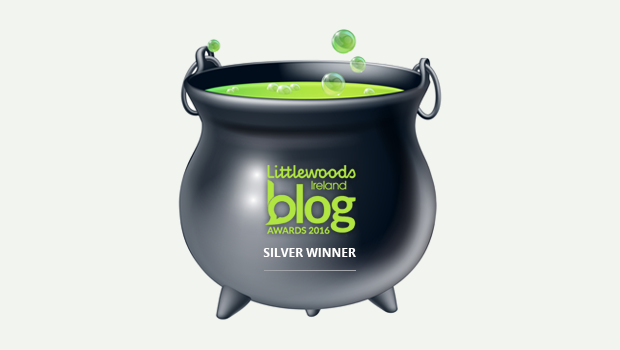 Does Lough Key need a lifeguard?
A viewer has posed the questions "Do we need a lifeguard in Rockingham?". Commenting on the large number of young people who are swimming from the jetty at the boat marina, the viewer said "During the recent good weather and indeed whenever there is a fine spell, the young people from the town are converging on the pier in Rockingham to swim. In my time it was the Doon Shore but in recent times Rockingham seems to be the 'in spot'. With these large numbers, and in some instances with alcohol being observed on the pier, should there not be a lifeguard appointed by Roscommon County Council to ensure the swimmers are safe?". 
Separately but still swimming related, the dangers of young people swimming in the Boyle canal and in particular jumping off the bridge on the N4 into the canal has been brought to our attention.
Casual Trading is finally being regulated
Finally, the long awaited designation of trading bays on the Crescent, looks like it is being sorted, once and for all. Despite what some may think, getting the legal system in place for this to happen was a long process and one that Council officials have been working on for years now. To trade in one of the nine spaces on the Crescent, stall holders will have to meet a number of criteria as outlined on our news story here on Boyletoday.com last Friday. While the new casual trading rules will regulate who can trade on the Crescent, it will no doubt deter others. There are two schools of thought doing the rounds in relation to casual trading. One says that casual traders bring a certain attraction to a town while another says that their presence was unfair as they were not paying rates etc like established businesses and were taking up parking spaces for people to visit rate paying shops. In any event, it now looks like it is being regulated and the day of someone pulling in to sell their wares without a permit is set to become a thing of the past.
Boyle's promotion in the Hidden Heartlands
A viewer has contacted us wondering why so many Boyle attractions are being listed by Ireland's Hidden Heartlands as being in Carrick on Shannon. The viewer referenced an advert in a national newspaper on Saturday last and a TV campaign recently which showed Lough Key, the Cycleway, Zipit and Segway bikes under the 'Carrick on Shannon and Beyond' banner. (See the video here)
On investigation, it would seem, strangely enough, that Ireland's Hidden Heartlands is broken down into 3 areas – Lough Derg, Athlone and Carrick on Shannon. When you click on 'Carrick on Shannon' on the brands website, it does, in fairness, give you a large amount of information on Boyle. Perhaps it is the naming that is getting people annoyed as the attractions listed are more to do with Boyle than Carrick.
Lough Key to Boyle Cycleway issues
As we await the official opening of the Lough Key to Boyle cycleway, a number of issues have arisen and have been forwarded to Roscommon County Council for attention. One is the need for a regular maintenance programme for the popular piece of infrastructure. Even before Storm Ellen, branches and leaves were falling on the route especially through the forest, while the grass verge is growing in on certain sections. Secondly, the parking of cars at the various entrances as highlighted last week here in the Boyle'd Pot is also a concern, going by the number of people who contacted us when we raised the matter. Thirdly, some organisations are promoting the cycleway as '8km of traffic free trails' which is factually incorrect. Some of the cyclepath is on what are termed 'cycle advisory lanes' i.e. from First Gate of Rockingham down the Drum Road. Motorists can drive in the cycle lanes when they are not in use but must give way to a cyclist if in use.
Littering at the Doon Shore
This website was contacted on Sunday morning by an early morning visitor to the Doon Shore who was concerned at the state of the area following what appeared to be a late night party. A caravan and a number of cars were parked at the popular tourist spot with beer bottles, empty boxes, towels and clothes littered around the caravan and the general area. There were three cars still present at the time. The visitor had contacted Boyletoday.com as they were concerned at the amount of broken glass in the area following the party and requested it be highlighted. Being civic minded, the visitor took it upon himself to tidy up the area before day trippers arrived. It is also understood Roscommon County Council attended the area on Sunday for a further clean up.
The Doon Shore is a tourist facility that has been frequented by generations of people who have always treated it with care and consideration. It would be a shame if it was allowed to deteriorate by the unsocial actions of a minority.
Viewing figures on the increase again at Boyletoday.com
The viewing figures here on Boyletoday.com reached another high this week. A number of interesting stories – Caves of Keash, Strom Ellen, Covid Scare, etc saw viewing figures go over the 5000 mark each day. In addition, our exclusive 'camping group have lucky escape' yesterday had a reach of 28,118 on Facebook where it promo'ed the main story! Keep logging onto Boyle's local news and information website – Boyletoday.com for accurate, interesting and exclusive daily news stories from Boyle and surrounding area.
And finally…..!
Two ladies meet in Heaven
Mary: Hi Ann.
Ann: Hi Mary. How'd you die?
Mary: I froze to death.
Ann: How horrible!
Mary: It wasn't so bad. After I quit shaking from the cold, I began to get warm and sleepy, and finally died a peaceful death.
What about you?
Ann: I died of a massive heart attack. I suspected my husband was cheating, so I came home early to catch him in the act. But instead, I found him all by himself in the room watching television.
Mary: So, what happened?
Ann: I was so sure there was another woman there somewhere that I started running all over the house looking. I ran up into the attic and searched, and down into the basement. Then I went through every wardrobe and checked under all the beds. I kept this up until I had looked everywhere, and finally I became so exhausted that I just keeled over with a heart attack and died!
Mary: It's a pity you didn't look in the freezer. We'd both still be alive today!