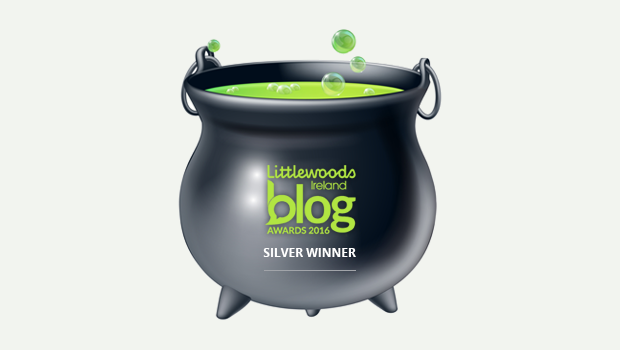 Plenty of job vacancies in Boyle
On Monday week a number of home and co workers met in Boyle to form the inaugural Roscommon Leitrim chapter of Grow Remote. A further meeting took place the following night in Carrick on Shannon of like minded people who will join their Boyle counterparts in the organisation. Grow Remote is a group of co-workers, freelancers, nomads, remote workers and remote working companies. They believe that developing a community around remote working is key to building brilliant rural communities and that Ireland has amazing potential for remote work opportunities across the country. They want to bring community groups, companies and workers together to enable communities to thrive. Both meetings were amazed at the number of remote workers in our midst. A memorable comment was made at the Boyle meeting by Grow Remote founder Tracy Keogh. During a discussion on employment opportunities in small regional towns, Tracy commented that there were numerous job vacancies in towns like Boyle – the majority for remote workers with open vacancies in the likes of Shopify, Wayfair, Scrapinghub etc – all companies who are looking for remote workers who can base themselves in town's like Boyle. If you are interested in finding out more about Grown Remote you can register here
Drug Driving in this area
While we are accustomed to hearing of arrests for drink driving in Boyle and elsewhere, what we are not that accustomed to is arrests locally for drug driving. One such incident allegedly occurred this week. It is reported that a driver was arrested under suspicion of alleged drug driving in the Warren area of the town on Monday last. Following a positive oral fluid preliminary drug test the suspect was conveyed to Roscommon Garda Station. Roadside tests for motorists suspected to be under the influence of drugs were introduced in April 2017.
24 Hour Fast in Boyle this weekend
Your support is requested for a 24 hour fast that will be held in Boyle this weekend. All proceeds will go to Roscommon Safe Link and Boyle Neighbourhood Youth project. The fast will take place over Saturday and Sunday with a prayer vigil on Sunday from 1.30pm in Boyle Church of Ireland. The Fast will conclude with an Ecumenical Service in the Church at 6pm.
New signage a week before closure
Despite the best efforts of the local community, Gurteen Post Office is due to close it's doors on Thursday next February 28th. Can you imagine then the surprise of locals when a company operating on behalf of An Post arrived during the week in the south Sligo village and began to re brand the PO with new signage. It gave everyone a false sense of hope. But not so. According to An Post, Post Offices all over the country are being provided with An Post's 'new look' and as Gurteen is a working PO  it was fitted with the 'new collateral". All this less than one week before An Post are going to close the facility! You couldn't make it up!
Memories of the former Royal Hotel
An Facebook post from this website during the week asked readers for their memories of the Royal Hotel. The post linked back to a news item requesting viewers to give their stories to Greer MacKeogh, an artist who is in town this week gathering information for a collaborative art project about the old Hotel. It would seem many did not read the story properly and instead of contacting Greer, posted their memories directly onto Facebook! In any case they made for enjoyable viewing. The old Royal had been part and parcel of life in Boyle since 1782 until it closed a number of years back. Stories have been told of those who frequented it's doors over the years including some great characters and indeed the many staff members who worked there. Thankfully the main Royal building itself is going to be preserved and when renovated will include interpretive links back to the hotel's history. If you have an interesting story to tell about the hotel or have any old photographs that may be worth exhibiting, please contact Greer on 085 1362990 or [email protected]
Various visits are a vote of confidence
The news yesterday, as announced here on Boyletoday.com, that Minister Ring is to visit the town next week is yet another vote of confidence in the plans for Boyle's future development. Last Friday representatives of six local authorities and officials from the Department of Rural Affairs visited Boyle to see our plans under Boyle 2040 and how we will address the Pilot Residential Occupancy Scheme which is aimed at getting people back living in the town centre. Earlier in the day, the members of Kilkenny, Mayo, Offaly, Monaghan and Waterford County Council joined their Roscommon counterparts at a meeting on the P.R.O.S. in Lough Key Forest Park. Following a tour of the town on Friday evening, those in attendance spoke of the great potential Boyle has with many saying they looked forward to visiting the town again in a year or two to see the progress that will have been made.
And finally….!
A female dentist prepared the needle to give a man with the toothache an anaesthetic injection.
"No way! No needles, I hate needles!" the guy said.
So the dentist started to hook up her nitrous oxide gas and the man objected again.
"I can't do the gas thing either. The thought of having the gas mask on my face makes me faint!"
She then asked the bloke if he has any objection to taking a pill.
"No objection," the patient said. "I'm fine with pills."
When she returned she said, "Here's a Viagra tablet and a glass of water."
The man said, "Wow! I didn't know Viagra worked as a pain killer!"
"It doesn't" she said, "But it'll give you something to hold on to while I pull out your tooth."