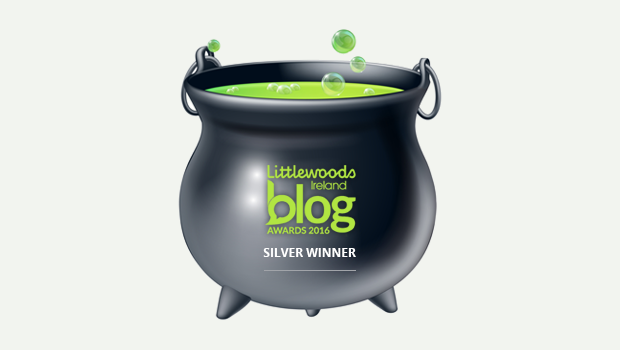 Santa to switch on Christmas lights
The Boyle town Christmas lights will be officially switched on tomorrow (Saturday) afternoon by Santa Claus who will arrive in style on his beautiful new sleigh. The weather is promised dry and seasonably cold for the ceremony which is always a great family evening out in the town. This year we have one of the largest Christmas trees in the county located on the plaza area of the Crescent which will be the focal point for the event. Hanging over the town are €35,000 worth of Christmas lights – erected debt free due to the generosity of those who support the various functions and draws held by the Christmas lights committee every year for the past three years (don't forget to buy a line for this years draw to be in with a chance of winning €2000). Everyone should make an effort to come out in Boyle on Saturday afternoon and stay around for a tea/coffee/drink and a visit to our many shops and restaurants. Proceedings get underway at 4.30pm
Enterprise Town result next Wednesday
Judging concluded yesterday (Thursday) evening in the county Roscommon section of the Bank of Ireland sponsored Enterprise Town competition. Boyle certainly showed all that the town has to offer in a positive light when the three independent judges visited on Wednesday morning. Unfortunately, the fog prevailed throughout the three hours of the visit, which did not allow an opportunity to show the scenic beauty of the area. But the sense of community participation, volunteerism, resilience and ambition that exists in Boyle certainly came to the fore. Representatives from many clubs and organisations including Fire Service, Gardai, Schools and Army formed an impressive guard of honour for the judges when they entered King House. While the inital introductory speeches were well rehearsed and kept short, it was the unknown questions that the judges asked that threw out the curve ball. But it was over to Abbey Community College student Ruth Duggan to save the day when she was put on the spot by one of the judges when asked why she liked living in Boyle. Ruth spoke with confidence as she told of her involvement in sports and other activities and the facilities that exist for her to meet up with her friends in Boyle. Well done Ruth! Visits later in the morning to Vention Medical, Trojan IT and Feelystone showed the industrial sections of the town. Lough Key, the proposed greenway to the town from the Park, the plans for the 2nd gate of Rockingham, the model Railway on the Crescent, the exciting development that is in the pipeline by Drumanilra Farm Kitchen on their site and the town centre regeneration project in conjunction with Roscommon Co Co were all highlighted among many other projects. Final speeches took place in the Enterprise Centre with all aspects of Boyle enterprise covered in the three hour allocated time. It's now over to the judges to make their decision with the county and national winners announced next Wednesday night.Hopefully Boyle will claim the ultimate prize but even if we don't, Wednesday's exercise was an opportunity to show to three influential visitors all that is great about this small town of Boyle.
Selling Boyle to another Christmas market
In the run up to Christmas there will be calls left, right and centre to shop local. People will cringe if they meet another Boyle person in a shop in Carrick, Sligo or indeed Enniskillen but should that be the case? Not really, as it is a totally personal choice how you spend your hard earned money. But do try and think of Boyle first and ask can you get that product in your home town before travelling some where else. A day away with some shopping thrown in is perfectly normal for many families around this time of year. Perhaps a different approach is needed and a bigger effort made to get those day trippers from other towns to come to Boyle. Emphasis should be placed on informing the visitors of free parking in Boyle (no free parking in Carrick town this Christmas), friendly staff with years of experience and a wide range of  restaurants and bars that are comfortable with no annoying parties at weekends. A big push should also be made on social media to promote Boyle this Christmas as social media is free unlike tradional newspaper advertising which, as many know, lose circulation by up to a half in the weeks before and after Christmas.
Mixed views on street trading
The current online poll on Boyletoday.com asks the question "Is there a future for street traders in Boyle?". The results are most interesting and show near evenly divided views. 38% say yes there is a future, while 36% say no, there is no future. The remaining 26% are of the view that there is a future, but in a different location. The street traders controversy has been part of local debate now for many years. Here in Boyle it is not as simple a case as moving the traders on as there are certain rights attached to trading on the Crescent. Going by the said poll, it looks like an overall consensus on this subject is still a long way off.
Vention Medical is a Boyle success story
One of the stops on the Enterprise Town tour on Wednesday was Vention Medical. Earlier, at the welcoming speeches, the plant's general manager Shane Healy spoke to an enthralled audience of the work that is undertaken by the company. Not many may be aware but Vention currently employ 125 people. They maintain a state of the art facility in Abbeytown and have exciting plans for the future. The company also plan to work with students in Abbey Community College who have an interest in engineering and have a policy to give recruitment preference to people from within a twenty kilometer radius of the town. We are very lucky to have Vention Medical located in Boyle and the company should get every type of assistance from the town that it requires to help it to grow or indeed to maintain the employment levels that are currently in place.
And finally….!
Old bloke and wife at the doctors.
Doctor to old bloke: "Right, I need a urine sample, stool sample, and a semen sample".
Old bloke to wife: "What did he say?"
Wife to old bloke: "Never mind. Just give him your underpants".
And finally, finally….!
Two old men were sunbathing at the seaside when an elderly female, naked, streaker runs across the sand, leaps over them and continues without stopping.
Jesus, said one guy to the other, what was that?
Dunno, said his friend but it badly needs to be ironed