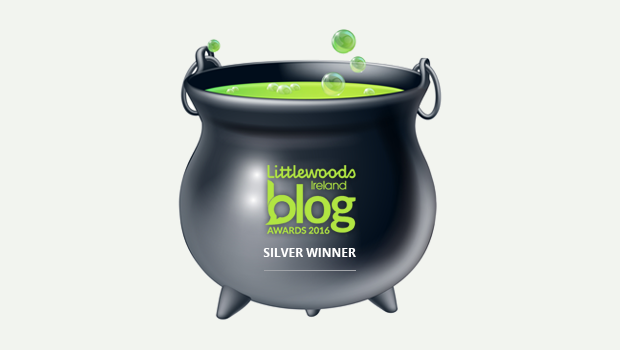 R294 diversions caused misery for motorists
The closure of the R294 road between Boyle and Gurteen caused misery last week for many motorists, especially the large number from Monasteraden, Cloonloo and Gurteen who count Boyle as their home town and who travel here on a daily basis. (The extension of the closure until Wednesday October 27th was announced during the week on 'MapAlerter.ie' but that information has since been withdrawn).
There were unconfirmed reports during the week of motorist not really believing that the road was closed and heading on to the R294 with others telling the 'traffic management operative' that they are only 'heading down the road for a small bit' resulting in diverted traffic causing gridlock on back roads as they tried to find an alternative route. If the sign says the road is closed – the road is closed, and motorists should always use the diverted routes as indicated.
Online bullying can affect young and old
The heart-breaking story on the Joe Finnegan Show on Shannonside FM during the week of 18-year-old Eden Heaslip who took his own life on September 20th after suffering from months of physical and online bullying was one of the most harrowing pieces of radio in a long time. Eden's mother told the show the the Cavan teenager was subjected to bullying online through social media while also facing abuse in and outside of schoo,l and she is now campaigning for parents to open up to their children about bullying and its devastating impact.
Unfortunately online bullying is very common, as we all know here in Boyle, and it is not only confined to teenagers.  Last week we commented in the Boyle'd Pot about the abuse hurdled at An Tanaiste Leo Varadkar when he visited Boyle, (and deleted from the comments section of this website's social media pages) while this week the troll's and keyboard warriors turned on An Taoiseach Micheal Martin when he came to the area to open the N4 road and turn the sod on the Frenchpark bypass – two very welcome pieces of infrastructure for this area. Other politicians including Boyle native Minister Frank Feighan did not escaped the barrage of abuse, which is in effect – online bullying. While we hope our public representatives ignore and do not even look at these comments, the fact remains that if website and social media administrators did their job professionally then these bullying comments would not be allowed appear in the first place. But that in itself will not stop the type of online bullying that young Eden had to suffer.
In light of his death, this week, why don't all reading this blog make a special effort to think twice before posting comments on social media and before posting, ask yourself if you would like to have those same comments written about you or your family. In addition, please talk to your children about the devastating effects of online and in person bullying and it's potential fatal consequences.
Another unique selling point for Boyle
The main news story yesterday (Thursday) here on Boyletoday.com met with a great response. The availability of free Wi-Fi in Boyel town centre is yet another positive development in the resurgence of the town and another unique selling point for Boyle. The idea was first mooted by Boyle Town Team to Roscommon Co Co a number of years ago and the WiFi4Eu scheme was identified which now provides Wi-Fi hotspots on The Crescent, Bridge Street and around King House, in addition to Lough Key Forest Park. A quick check earlier this morning shows download speeds on a mobile phone of 33Mbps which is quite acceptable. Along with free parking, free town centre Wi-Fi should be something that all businesses, especially those in the tourism sector in Boyle, should promote when marketing their offering.
A Royal Reunion
Let's hope there are plenty of stories about Seanie McGuinn and other local characters who graced the doors of the Royal Hotel when the 'In These Rooms' exhibition is launched next year in the new Royal Building. The exhibition will tell a story about the former Royal Hotel in Boyle with the aid of folklore, photos, film and memorabilia from every era of the Royal. It is not really a history of the hotel (hopefully this will be documented elsewhere in the building) but more a recollection of the memories that made the Royal such a part of Boyle life for so many years. You can find out more here or you can contact Greer Mac Keogh on [email protected] or phone: 089 244 2225 if you have a story to tell or a photograph to share.
Separately, it has been suggested that perhaps a Royal staff reunion could be held next year around the same time that the exhibition launches. A large number from Boyle, and indeed outside Boyle, worked at some stage in the Royal with many friendships forged there over the years – friendships that could be renewed again, at a reunion.
A venue like St. Joseph's Hall may be best suited to such a gathering considering the volume of staff that went through the Royal over the years.
Time to ask 'why are you not checking Covid certs?'
The latest Covid-19 figures released last night show that the Boyle LEA recorded 65 new Covid cases in the fortnight to October 18th. By comparison, the previous fortnight the Boyle LEA recorded 51 cases. Our 14 day incidence rate is now 297.7 versus a national rate of 493. The Boyle LEA is now one of the lowest of the three LEA's in the county in terms of Covid cases and 14 day incidence rate. Roscommon LEA, which has the same population as the Boyle LEA, recorded 180 Covid cases in the same period – that's three times more than the Boyle LEA. This increase in the Roscommon LEA and a high number in the Athlone LEA is the main reason County Roscommon now has the highest incidence rate of Covid-19 in Connacht.
With some restrictions easing from today, and the long weekend upon us, there will no doubt  be more people out socializing. If you are not asked for your Digital Covid Cert or other proof of immunity and your ID when entering a restaurant or bar this weekend, ask the person at the door why not? Remember, businesses may refuse access where people cannot offer proof of vaccination or recovery or cannot demonstrate that their certificate relates to them. If businesses do not operate on this basis, they may be liable for fines or closure. This rule is really there to protect us all.
Boyle project gets a welcome €301,500 top up
Boyle got an extra investment of €301,500 during the week with little fanfare. Once upon a time such an amount of funding would have resulted in great celebrations but with over €6m now obtained in grant aid for the town via Boyle Town Team/Roscommon Co Co, no one really bats an eyelid anymore when such announcements are made. Like what happened with the Royal redevelopment, this project (the enhancement of Bridge Street, Shop Street and the former Royal car park along with some work on King House), went over budget when tenders were returned. As a result, the Department were approached to get top up funding of €301,500 to get the project over the line and as before, Minister Heather Humphreys did not see the town wanting. Credit also to Minister Frank Feighan who made representations for the funding, which will now see the regeneration work commence shortly on this area of town. This project is in addition to the enhancement work at the rear of Main Street and along by the library which is also due to imminently commence.
And finally….!
A man drinks a shot of whiskey every night before going to bed.
After years of this, the wife wants him to quit.
She gets two glasses, fills one with water and the other with whiskey.
After bringing him to the table that has the glasses, she brings his bait box.
She says, "I want you to see this."
She puts a worm in the water, and it swims around.
She puts a worm in the whiskey, and the worm dies immediately.
She then says, feeling that she has made her point clear, "What do you have to say about this experiment?"
He responds by saying, "That's fairly simple – if I drink whiskey, I won't get worms!"