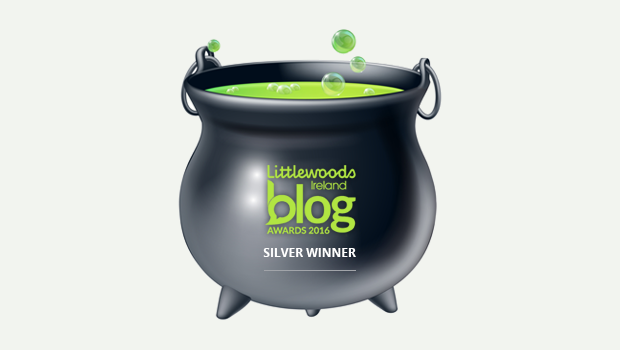 Concern at dogs roaming freely
The ongoing problem of dogs roaming freely at Boyle Marina and in Lough Key Forest Park has raised its head once again. A recent post on Boyletoday Facebook page read "It would be nice if the people who walk their dogs down by the Canal would keep them on leads when meeting other walkers". A reply stated "100% agree. I do not like dogs running at me when I am out walking..dogs on leads are lovely to meet". While another said "I  wish dog owners would respect other walkers".  While your dog may not be vicious, the presence of a dog running at you, even in a playful way, can cause great concern and anxiety to some people. In the Park, dogs should be kept on a lead at all times and not allowed run freely. Please respect other walkers when out with your dog, be it at the canal or in the park.
The good news continues for our town
The big news this week has been the allocation of €500,000 towards the Lough Key to Boyle greenway. In the last six weeks alone there has been an unprecedented €810,000 allocated by Government to various projects and initiatives in Boyle town centre. And as the town anxiously awaits news of the really big one – the multi million grant to redevelop the former Royal building and area – there is now a real air of excitement building in Boyle for what the future holds. As the funding is coming on stream, the local civic bodies and the council are meeting to move these projects forward while at the same time, participants at the ongoing customer skills training course in Boyle are preparing themselves for the job opportunities the investments will bring. But against a backdrop of all this comes the overriding question "will we ever get a hotel?". A hotel will not come like grant aid does. And remember, many regional hotels are not that profitable. What we do have need for in Boyle, and what will now work here, is a small scale town centre hotel, run economically. The Strandhill Suites hotel is a prime example of this (view the hotel here). There is a market in Boyle for such a hotel and the ongoing investment in the town will see more tourists visit thus making the facility a viable option. A hotel in Boyle will now work where it may not in other locations. The Town Team, Chamber of Commerce and Roscommon Co Co are ready to assist anyone who has an interest in developing such a facility in Boyle.
The planned resurgence of Boyle has also received favourably publicity locally with news websites, Shannonside radio, and the Roscommon People and The Democrat newspapers all giving the allocation coverage. In fact Boyle gets a full front page in this morning's Democrat while the 'People write "This (greenway) is precisely what was needed; a link between the town and the great tourist facility itself. It will surely benefit the town and hopefully inspire some existing business people there or new entrepreneurs to provide further facilities/services in this historic town".
A new family are welcomed to Boyle
The Adams family have been a great hit since they came to Boyle. You can meet them tonight and Saturday night at 8pm and also on Saturday at 2.30pm  in St Joseph's Hall as Boyle Musical Society take to the stage with the production of the same name. Reports on the past two shows has been amazing with superb acting and stunning sets and costumes the order of the day. Tickets are priced at €15 and are available from Úna Bhán beside King House and will also be available at the door each night. Tickets can also be booked by telephone on the BMS Ticketline, 071 9663033.
Time to stamp out petty crime
There was some petty crime in Boyle last week that needs to be stopped as quickly as it started. Two businesses had their windows broken late Monday night/ early Tuesday morning 13th, while last weekend windows were broken in the GAA clubhouse in the Abbey Park. These acts of vandalism, while they may seem trivial, are costly to those who have suffered the damage and are not common place in our town. If you noticed any suspicious activity or persons loitering around the Shop Street/Bridge Street area last Tuesday morning or around the Abbey Park area last weekend, please contact Boyle Gardai on 071 9664620.
Do we have enough houses in Boyle?
The question has often been asked "Do we have enough houses in Boyle to cope with demand?". A quick search on Daft.ie shows 21 houses currently for sale in the Boyle area ranging in price from between €35,000 and €350,000. Of the twenty one house, thirteen are in the Boyle town area, so the answer to the question is – " No, we do not have enough houses to meet demand in Boyle". To address the problem, we urgently need to get land released around the town to enable construction of some affordable housing developments for the young people who want to work, perhaps in Boyle or Sligo, and live in the town. Or perhaps we need to look at town centre living as an option. This is something that will be investigated as part of the Pilot Residential Occupancy Scheme for which Boyle was chosen recently.
And finally….!
Joe had suffered from really bad headaches for the last 20 years. He eventually decided to go and see a doctor.
The doctor said, "Joe, the good news is I can cure your headaches. The bad news is that it will require castration. You have a very rare condition, which causes your testicles to press on your spine and the pressure creates one hell of a headache. The only way to relieve the pressure is to remove the testicles."
Joe was shocked and depressed. He wondered if he had anything to live for. He had no choice but to go under the knife.
When he left the hospital, he was without a headache for the first time in 20 years, but he felt like he was missing an important part of himself. As he walked down the street, he realised that he felt like a different person. He could make a new beginning and live a new life.
He saw a men's clothing store and thought, "That's what I need…… a new suit."
He entered the shop and told the salesman "I'd like a new suit."
The elderly tailor eyed him briefly and said, "Let's see… size 44 long."
Joe laughed, "That's right, how did you know?"
"Been in the business 60 years!" the tailor said.
Joe tried on the suit and it fit perfectly.
As Joe admired himself in the mirror, the salesman asked, "How about a new shirt?"
Joe thought for a moment and then said, "Sure."
The salesman eyed Joe and said, "Let's see, 34 sleeves and 16-1/2 neck."
Joe was surprised, "That's right, how did you know?"
"Been in the business 60 years."
Joe tried on the shirt and it fit perfectly.
Joe walked comfortably around the shop and the salesman asked, "How about some new underwear?"
Joe thought for a moment and said, "Sure."
The salesman said, "Let's see… size 36."
Joe laughed, "Ah ha! I got you! I've worn a size 34 since I was 18 years old."
The salesman shook his head, "You can't wear a size 34. A size 34 would press your testicles up against the base of your spine and give you one hell of a headache."
New suit – €400
New shirt – €36
New underwear – €5
Second Opinion – PRICELESS