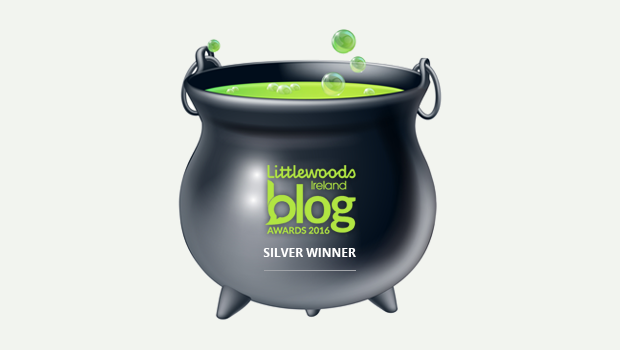 'The River King' receives unanimous approval
The most recent addition to the Boyle Sculpture Trail has been welcomed unanimously. The 'River King' at the footbridge at the rear of Main Street was produced by Sligo based artists Barra Cassidy and is one of five sculptures that will be located in the Pleasure Grounds and along the river in the town, each symbolising something with a link to the locality. When work commences early in the new year on the Portuguese granite paving of this area by the river and the replacement of the dilapidated gates to the yards at the rear of Main Street with new colourful ones, added to by the new river walk along by the Royal, this area will be totally rejuvenated and will provide a catalysts for the regeneration by budding entrepreneurs of the beautiful old stone buildings that face onto the river.
Rail delays cause annoyance for passengers
There were some angry rail users on the Sligo – Dublin line on Wednesday last. The 15.05 from Sligo serving Boyle never arrived and subsequently operated as a bus service due to a 'technical issue'. The bus was scheduled to stop at every station en route to Dublin resulting in many passengers fearing missed flights and pre arranged appointments. Earlier in the day, the 13.05 ex Sligo also ran late due to another 'technical issue' and into the bargain- the 13.00 Connolly to Sligo service was delayed in Boyle for nearly an hour as it waited on an ambulance for an ill passenger. On a day of tension and confusion among rail users, there was not one announcement made at Boyle station in relation to the delays. There was no representative in the office and the only information passengers could obtain was from other intending passengers who use Twitter and saw the reasons for the delay there. Irish Rail need to understand that not everyone uses social media and if a delay occurs, surely in this day and age, a station wide public address system should be in operation and utilised in situations like Wednesdays'.
Some useful Christmas information and numbers
The Injury Unit at the Urgent Care Centre at Roscommon Hospital is open every day over Christmas from 8am to 8pm. The Unit treats non limb and non life threatening injuries like scalds, wound type injuries, suspected broken bones, strains and sprains, minor burns and the removal of foreign objects from eyes, ears and nose. Average turnaround time at the Unit is 60 minutes and it can be a lot quicker here than travelling to A&E in Sligo. The Roscommon number is 090 6632212.
NoWDOC is the urgent out of hours GP service in this area.  This service operates for people who need to access a GP outside their own GP opening hours. It can be contacted at 1850 400 911.
Other useful numbers:
Boyle Gardai 071 9664620
St Vincent de Paul in Boyle contact number 087 9292627.
Roscommon Co Co Boyle Area 087 2487357
2023 will see action happen on many more local projects
A viewer was in contact with us last week to say how amazed and delighted they were at the amount of state funding Boyle has received to date and wondered when all the planned work will commence. We explained to them that:  1. The funding has come about due to the hard work of Boyle Town Team, Roscommon Co Co and local Minister Frank Feighan, who have all worked together to ensure the town develops, with their united belief in Boyle shared by Minister Heather Humphreys who is the Minister responsible for allocating most of the funding Boyle has received to date and 2. The fact that an unbelievable length of time exists between an announcement of funding for a project and work commencing is painful and delaying projects getting started. On occasion planning may be needed, procurement has to take place and trying to find personnel at this present time to complete large scale projects, is proving very cumbersome.
In any event, work will finish in 2023 on the Royal, work will commence on the public realm and reimagination of Bridge Street, Shop Street and the old Royal car park and work will commence on the paving of the area down by the side of King House while a design team will be appointed and associated work will commence on the new library. Add in another two if not three major announcements for the town that are in the pipeline and being worked on weekly behind the scenes and Boyle will soon be up there with the best towns in Ireland. Come this time next year the person (who does not even live in the town) who posted on a local Facebook page recently that – "It is such a shame to see the lack of soul or ambition in present day Boyle"  – will have to eat their words and find something else to whine about!
Don't abuse our free parking this Christmas
Another benefit of living here in Boyle is free on street parking (something our retail community should be highlighting more in their promotional efforts…..). Many other towns have paid for parking or one hour parking, but not so in Boyle – and long may this last. But if motorists continue to abuse the free parking, then you could find a situation where the powers that be have a strong argument for imposing paid parking in Boyle. Motorists need to understand that they do not have a right to park directly outside whatever shop they need to go into and if they do get a parking space – they have a duty to park correctly in it – not abandon their car or nose their vehicle into the space. In addition, double yellow lines mean no parking, and putting on your 'I can park anywhere' double flashers does not give you permission to park on these lines. The worst area for this is on the north side of Main Street, both sides of St. Patrick Street at the junction with Bridge Street and Main Street and around the junction of Termon Road as one comes onto the Crescent. If you get a ticket for illegal parking this Christmas, don't say you haven't been warned!
Christmas Greetings from Boyletoday.com
Merry Christmas and a prosperous and healthy New Year to all the loyal viewers of Boyletoday.com and a warm welcome home to the 'Boylers' from all over the world. Thank you for making this website your number one media choice for all factual news relating to the town and area. Boyletoday.com will have limited updates from the town over the holiday period and the Boyle'd Pot will be back again on Friday January 6th. If you would like an event or item featured on Boyletoday.com, please feel free to email [email protected]. Merry Christmas everyone!
Thought for the week…..
With cases of Covid-19 on the increase again, please listen to the advice of HSE Chief Clinical Officer, Dr. Colm Henry, who this week has asked people to stay home and reduce socializing this Christmas if they feel unwell. "We would appeal to people to wear masks on public transport, in any setting where there's any degree of congestion and where they are in the company of an older person. You are only one step away from somebody who may be much more vulnerable to serious Covid-19 or indeed serious influenza than you are."
And Finally….!
Murphy showed up at Mass one Sunday and the priest almost fell down when he saw him. He'd never been to church in his life.
After Mass, the priest caught up with him and said, "Murphy, I am so glad you decided to come to Mass. What made you come?"
Murphy said, "I got to be honest with you Father, a while back, I misplaced my hat and I really, really love that hat. I know that McGlynn had a hat just like mine and I knew he came to church every Sunday. I also knew that he had to take off his hat during Mass and figured he would leave it in the back of church. So, I was going to leave after Communion and steal McGlynn's hat."
The priest said, "Well, Murphy, I notice that you didn't steal McGlynn's hat. What changed your mind?"
Murphy replied, "Well, after I heard your sermon on the Ten Commandments, I decided that I didn't need to steal McGlynn's hat after all."
With a tear in his eye the priest gave Murphy a big smile and said; "After I talked about 'Thou Shalt Not Steal' you decided you would rather do without your hat than burn in Hell?"
Murphy slowly shook his head. "No, Father, after you talked about 'Thou Shalt Not Commit Adultery' I remembered where I left me hat."