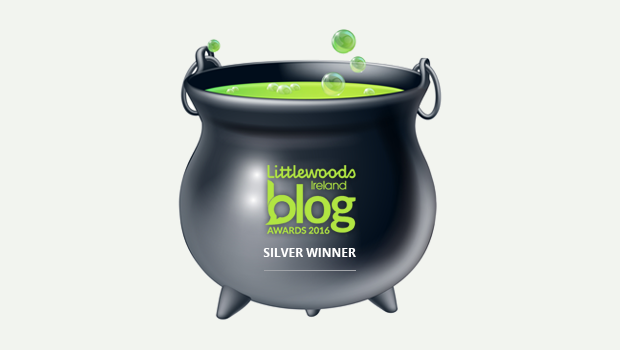 Local connection to weekend TV shows
There were two local links to appearances on the Late Late Show and Tommy Tiernan show last weekend. On last Friday night's Late Late, well known rugby player Johnnie Sexton made an appearance showing his support for charity Debra Ireland. Johnnie spoke about the great work the charity does and said he was introduced to it by his friend and Debra CEO – Jimmy Fearon. Jimmy's grandmother was the former Maudie Lynch from the Woodenbridge area of Boyle and the Fearon family were frequent and well known visitors to the town in the 70's and 80's.
On Saturday night the brilliant Tommy Tiernan show had film director Neil Jordan as a guest. As Neil spoke about his connection to the North West (he was born in Rosses Point) those who know of his family history thought he might have mentioned his Boyle connection. Neil's grandfather was local school teacher Master Jordan who lived with his family in Abbeytown many years ago.
The money keeps flowing into Boyle
There was a time when we would be over the moon in Boyle to get a grant of say €20,000. And we still are……..but the grants that we have been receiving over the last few years, and in particular last Monday, have tainted us a little! The excitement of getting the €20,000 was multiplied many times when €2.1m was announced this week for public realm work in Boyle – the second largest amount of grant aid in the town recent times. It was great for Boyle to be on the receiving end of this type of state aid, as money of this size will not be given out for much longer. Monday's money will be spent on the upgrade of the street scape of Bridge Street and Shop Street and the Royal Car Park with some upgrade work also to King House. It would have been good to have had the Crescent area included in this scheme, but that was not the wish of some and what we will now see is the lower end of the town regenerated while the Crescent remains as it is.
But like everything associated with the awarding of grant aid – it will take time for the upgraded street work to become a reality. Letters of offer have to be issued, tenders drawn up, advertised, adjudged and contractors appointed so you are probably looking at 12-18 months before the streets are dug up. But the fact remains – we have the monies secured, and in time, the money will be spent – only on the projects identified and applied for.
A number of factors led to the granting of last Monday's money: (1) The new found belief in Boyle that is evident to the decision makers and encouraged by the efforts of Boyle Town Team and their 2040 plan. (2) The 'buy in' by Roscommon Co Co into the 'self help attitude' of the present day civic bodies in Boyle. (3) Bringing Minister Humphreys to Boyle last year to show her where monies had been and would be spent and (4) The input of Minister Frank Feighan, which can not be underestimated. Frank worked tirelessly to see this and other local applications received the attention they deserved in Government and his joy at the grant news can be seen in his press release issued Monday which was published, uncut and in full on this website..
In conclusion on this subject, the public need to understand that the work on the Royal and other projects in Boyle, that have received funding previously, cannot commence at present due to Covid restrictions, but it is understood nationwide construction will be allowed commence in May and with that the Boyle projects will also commence and bring an economic boom for the town during the initial construction stage.
Those with vision can see what the future holds in Boyle, hence why local property in the town centre is being snapped up and changing hands at a faster rate now than ever before. Exciting times most certainly lie ahead for the town of Boyle.
Motorists need to be more considerate when parking
As the town prepares to open up this summer, can people please have a bit more consideration where they park, especially when they visit the soon to be reopened shops and businesses. Even during the current restrictions – when you could count on one hand the amount of cars on Main Street, motorists pulled up on double yellow lines and yellow hatching bays to enter shops that were open – despite there being plenty of space all around them. Likewise, people accessing the ATM at Bank of Ireland felt they needed to park in the disabled bays and on the double yellow lines with vacant parking all over the street. Remember, you do not have an automatic right to park directly outside the shop you want to visit and also remember, that the 'park anywhere' lights (double flashers) do not give you permission to abandon your vehicle.
Boyle man's product getting great reviews
A product being sold by a local man is getting great reviews nationally. ONESONIC was launched in October 2020 and includes the BB-HD1 wireless headphones and the BXS-HD1 wireless earphones. ONESONIC is owned by Boyle native David Cawley from Drum. His smart speaker and noise cancellation earbuds recently received another positive review by Ciara O'Brien on irishtimes.com. with her final verdict: "If you are going to buy a set of earbuds, these are among the best you'll get for under €100. And they have the added attraction of being home-grown". Read what she had to say here
Having a website is only half the battle
Thankfully, most retail businesses in Boyle now have an online presence. You need one if you are to continue in existence in the current economic climate, as not everyone will return to psychical shopping when businesses reopen. There are some who sell online, who will most likely say they have not got many orders through their website, but one has to question how well these businesses have marketed themselves and their products? Having a professional website where you can buy goods online is only half the battle – marketing it is the other half and probably as important as having a web presence itself. With access to free advertising and promotion on Facebook, Twitter and Instagram, every business in Boyle selling products online needs to continually promote themselves on social media if they are to remain competitive.
And finally….!
A man took a pair of stuffed dogs that he had found one night in a skip outside the local pub to the 'Antiques Roadshow' that was being held in his local town.
"Oh my goodness!" declared the normally unimpressed taxidermy expert, "This is very rare: to find on the open market one dog produced by the celebrated London taxidermist, Peter Spicer, who operated there in the late 19th century is very rare indeed. But to find a matched pair – that is quite unheard of.
Spicer was very well known in Victorian times, he even stuffed things for Queen Victoria!
Do you have any idea what they would fetch if they were in good condition?"
Ah…….Sticks?"