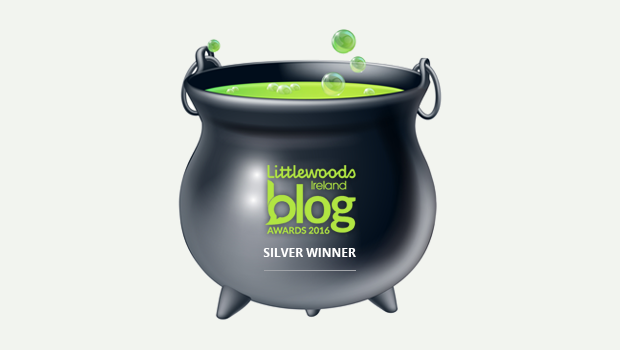 Covid stats could all change very quickly in this area
The most recent Covid-19 figures, as published this morning here on Boyletoday.com, show that worryingly, our figures are increasing all the time. While the numbers of those with the disease more than doubled in the Boyle LEA in the last fortnight, they are not as high as some of our neighbours in other LEA's – but if we do not remain vigilant, that could all change very quickly. All it needs is one house party, a wake or the ridiculous behaviour of some, who still feel it necessary to shake hands with family members of the deceased at a funeral, to bring the number up again. In neighboring counties of Leitrim and Sligo, businesses have had to close due to staff members getting Covid or being a close contact of someone who has Covid. This has not happened – yet, in Boyle, but one feels it is only time. While most people are now vaccinated, you still do not want to catch this disease. Please continue to wash your hands, wear a face mask and social distance while avoiding large gatherings.
Low water levels on the Boyle River
The warm weather has led to water levels falling everywhere including the Boyle River. A look over the bridge in the centre of the town or at Abbey Terrace or Abbeytown will show you how low the water is at present. According to the OPW sensor at Abbey Terrace the water level is currently 0.248m but not as low as May last year when it was 0.197m.
Another service that could be used to attract customers to Boyle
A service to/from Boyle that is underutilized is the Local Link bus service. One bus runs from Arigna to Drumshanbo, Keadue, Knockvicar, Lough Key Forest Park and into Boyle. Another services covers Ballinafad, Gortalough, Corrigeenroe, Lough Key Wood, Knockvicar, Lough Key Forest Park, Boyle and Gloria, Cootehall, Battlebridge, Drumboylan, Derreenargan, Fostra, Knockvicar, Lough Key Forest Park and Boyle. In addition, there is the regular shuttle bus service to/from Boyle and Lough Key Forest Park and the 'Boyle Round Town Service'. Unfortunately, any time you see these buses pass by, there are very few people on them.
Along with access to free parking, perhaps retailers in Boyle should use the Local Link buses as another marketing tool to attract customers. Surely there are people living in the areas above who would gladly come to Boyle for their various provisions if they were incentivized to do so with special offers etc.
You can access the Local Link timetable here and here and here
Roscommon's loss is Sligo's gain
The loss of Roscommon County Council's Director of Services for Finance Martin Lydon to Sligo County Council as their new CEO will be sorely felt in the county of Roscommon and indeed Boyle. Martin was instrumental in setting up the Town Teams in the county a number of years ago and here in Boyle, he played an integral part in compiling the highly acclaimed 'Boyle 2040' development plan. Martin took a keen interest in the town and was always available to deal with a query in a professional and positive manner. He also sat on the board of Moylurg Rockingham and was one of the drivers of plans for the next step in Lough Key Forest Park's Development. Martin is wished well in his new role in Sligo and thanked for all he did for Boyle and County Roscommon in general since he came here in 2016.
No hitching a ride to the Doon Shore these days!
The glorious weather of the last week or so has shown the country in all it's beauty and in this area, it reminds those who need reminding of how lucky we are to call Boyle our home. It also reminds us how lucky we are to have Lough Key Forest Park, Lough Key itself and the Doon Shore on our doorstep. It is great to see the Doon Shore being used to it's full potential. Generations of young people from Boyle have cycled or hitched to the Doon Shore over the years, and it is heartening to now see our younger folk doing the same, except not too many hitch there now!  The Doon Shore is inline for a 'makeover' very soon which will improve the facilities at this popular tourist spot for next year, which will be most welcome.
Pleasure Grounds upgrade will be another good news story for Boyle
Close on the heels of the commencement of the Royal building redevelopment, comes the news yesterday here on Boyletoday.com, that work is to start on a major upgrade of the Pleasure Grounds. This will soon be followed by an upgrade of the laneway at the rear of Main Street and along by the Library. After that the public realm enhancement work on Bridge Street, Shop Street and the former Royal car park will commence, and by next summer, the lower end of Boyle town centre will be transformed into a modern and bright area in which to work, visit and relax.
The work on the Pleasure Grounds will see a massive upgrade, with new planting, wider and more redefined pathways, more green spaces, more seating, bike stands, cleaning of the canal, enhancement of the footbridge, new brick paved areas, a new entrance to 'provide a greater sense of arrival' and a new amphitheater facing onto the river. Work is due to commence on the week 2nd August.
And finally….!
"Bless me me father for I have sinned".
"What have you done?" asked the priest.
"A few weeks ago I went to the library. I remained there until closing time and when I was about to go home, rain started pouring down. It was so intense I had to wait in the library. I had waited for a while with the librarian, a young attractive single girl, then one thing led to another, and I ended up sleeping with her". The man stopped talking but kept weeping.
"Well don't cry, it's a sin but it is not that bad. You should say 5 Hail Marys and it will be forgiven". Said the priest.
"But it doesn't end there" the man kept sobbing. "A few days later my married neighbour asked me to help her with her computer. Her husband was hospitalised and she couldn't send an email to her son. I went there and fixed the problem, but when I was about to leave, rain started pouring down. It was really stormy and I had to wait. One thing led to another and I ended up sleeping with her" the man cried.
"Oh dear well that makes it harder indeed, but still – you should say 15 Hail Marys and you will be forgiven" Said the priest.
"Oh I'm afraid the worst part is still to come" cried the man. "Yesterday I went to the barber. I was his last client that day. As soon as he finished and was about to close the shop rain started pouring down so intensely, I had to wait with him. One thing led to another and I ended up sleeping with him as well" the man cried.
"Oh dear, it is indeed worse than I thought" said the priest.
"So what should I do father?" the man asked.
"Well" answered the priest, "Best thing you can do is get to hell out of here before it starts raining!"