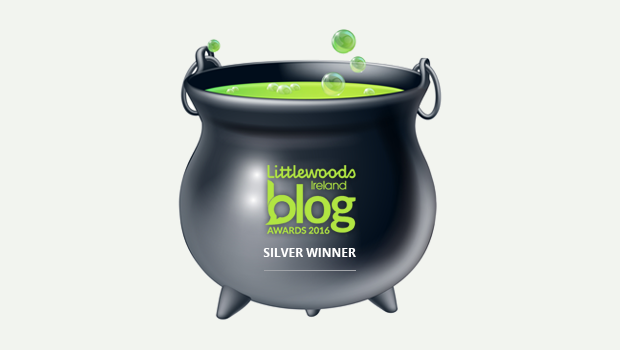 2nd gate landscaping gets unanimous welcome
There has been unanimous welcome for the landscaping work that commenced on Tuesday last around the 'Second Gate of Rockingham', as it is know locally. The cutting away of overgrown foliage and saplings and the seeding of new lawns will open the area and highlight the Gate Lodge, whose last residents were Mickey and Packie Carroll. Since the two brothers passed away the building has fallen into ruin and the area around it has become neglected. Conscious of this, Boyle Town Team applied for funding under the Outdoor Recreational Scheme and are using the monies received to landscape the area around the lodge. It is also understood that funding was received to install concrete kerbing along the cycle path from the lodge towards town where the previous small wooden posts were vandalised a while back.
Viewers should be aware that under this current round of funding, no work is being undertaken on the 2nd Gate Lodge itself but the upgrade of the historic building is being investigated by the Town Team and Chamber of Commerce once a number of hurdles have been crossed and a funding source becomes available.
Covid cases surge again
It would seem Covid is back with a vengeance and the new highly transmissible 'Eris' variant may be circulating everywhere, including here in Boyle. Thankfully most people have had their vaccine that protects against severe illness, but as antibody levels wane after a period, experts are advising people who have pre-existing conditions, or other vulnerabilities, to avail of a vaccine booster. Those who have the current variant present with sore throat and runny nose and many don't think to test for Covid, but if you have these conditions, it is important to take an antigen test, wear a mask if positive and avoid confined or crowded indoor spaces as you do not want to spread Covid to those with an underlying health condition.
Taste a Tri on this Sunday
Lough Key Tri Club will host the first of three 'Taster Sessions' in Boyle's Lough Key Forest Park this Sunday. The event is being held in advance of next months Sprint Triathlon which takes place at the same venue on Sunday September 3rd. Starting this Sunday at 9am the club will host a combination of the various triathlon elements to help prepare you for the main event. All abilities are welcomed and the tasters are open to all existing club members and all non club members. For the swim this Sunday, it is advisable to wear a wetsuit and bring a tow float given these are training sessions.  Next week it is a swim and cycle and the last week before the Triathlon it is a swim, cycle and run. Contact loughkeytriclu[email protected] to confirm attendance at any of the taster sessions.
Helping Boyle students in the accommodation battle
Over the next few weeks many students will commence preparation for third level education. Getting accepted to college is now only half the battle – getting accommodation, especially in Dublin seems to be the hardest part of the equation. Unless you get accepted (and can afford) on campus accommodation, many landlords do not want to lease to students and if students are lucky enough to get somewhere to stay, price will most likely make the apartment or house a non runner. Every year we make the suggestion here in the Boyle'd Pot that it would be really beneficial if landlords from Boyle with properties in Galway, Dublin or other student centres gave first preference to those from their home town. There is a good chance they would know the student's parents so the property would be kept in order and no potential bad debts would be run up. In addition, you would be assisting other Boyle families in a time of need. If you have a property in any of the student centres, or are willing to take a student into your home in one of the main cities, please let us know here on Boyletoday.com and we will gladly let the public know.
News snippets from around Boyle
The greatest disappointment at the postponement of Sunday's Boyle Summer Show has to be with the organisers who took the hard decision to cancel the event last night. Unfortunately the weather does not look favourable for the day and all the months of hard work that a dedicated committee put into the event is now in vain………Yet another problem on the Sligo Dublin rail line that serves Boyle. Wednesday mornings trains were all running behind schedule due to a 'signaling issue' between Sligo and Boyle…………..A recent visitor to Boyle told of their amazement when visiting the Courtyard Market. They entered the market from one side and who was there going about their business but famous Boyle son and actor Chris O'Dowd. They exited from the other side and picking up his veggie was another famous star – Brendan Glesson ………….There is lots to do this weekend around Boyle as part of Heritage Week. More information here……A recent poll on Boyletoday.com asked the question 'Should shops open in Boyle on Sundays during the summer'. 64% of respondents said 'Yes' and 36% said 'No'……….Now that kerbing and landscaping work is being undertaken at the 2nd gate, let's hope Roscommon County Council put in place a much needed maintenance plan for the cycle path which is getting badly overgrown………..Best of luck to the inaugural 'Junior parkrun' which will take place this Sunday in Lough Key Forest Park commencing at 9.30am………Congratulations to Boyle resident Ellie Berry who climbed every mountain in Ireland between June 9th and July 29th, setting a new Irish record. It took Ellie 50 days, 5hrs and 45 minutes to go from her 1st summit to her 275th summit. Read more here. Ellie is one of the friendly faces behind the counter in the popular Creighton's Bar and Lounge in Boyle……….At last, road improvement works are to take place on upper and lower Marian Road commencing August 21st (See story on homepage of this website). The deplorable state of the surface of this carriageway has been the subject of criticism for some time.
And finally….!
The Garda Traffic Corps found over 200 dead crows on the M7 near Limerick recently, and there was concern that they may have died from Avian Flu.
A Pathologist examined the remains of all the crows, and, to everyone's relief, confirmed the problem was NOT Avian Flu.
The cause of death appeared to be from vehicular impacts.
However, during analysis it was noted that varying colours of paints appeared on the bird's beaks and claws.
By analysing these paint residues it was found that 98% of the crows had been killed by impact with motorbikes, while only 2% were killed by cars.
The investigators then hired an Ornithological Behaviourist to determine if there was a cause for the disproportionate percentages of motorbike kills versus car kills.
The Ornithological Behaviourist quickly concluded that when crows eat road kill, they always have a look-out crow to warn of danger.
They discovered that while all the lookout crows could shout "Cah", not a single one could shout "bike"