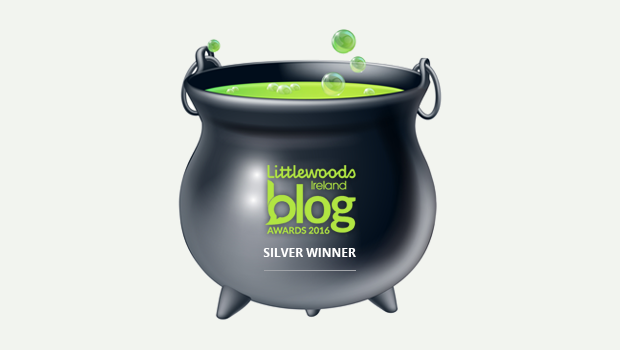 Why have we had only one IDA visit this year?
Many were amazed but no one was shocked at the news during the week that Roscommon had only one visit by the IDA in 2016. IDA Ireland is the agency responsible for the attraction and development of foreign direct investment (FDI) into Ireland. The executives in the company will probably tell you that the reason they have not visited the county is that there is little interest in FDI's locating in Roscommon but surely it is the job of the IDA to persuade them otherwise? Or is it the case that it is a lot easier to facilitate those with an interest in the main centres of Dublin, Galway and Cork at the expense of the rural towns? Here in Roscommon and Boyle in particular, we have high speed broadband, an educated workforce, available office and industrial space, proximity to air, road and rail networks and a quality of life in a scenic location that surpasses anything you will find in the larger urban centres. It seems very strange then that only one visit was made by the IDA to the county in 2016.
The "real" Wren Boys are dying out
A visit on St. Stephen's Day by the Wren Boys is another tradition that is slowly dying out in many parts of Ireland. The history of the Wren Boys goes back hundreds of years and relates to the hunting of the wren and the placing of the bird on a stake as people dressed up, played music and danced in celebration from house to house. Unfortunately, the Wren Boys of today resemble nothing of those of old. For some it has turned into a form of begging with little children, not even dressed in masks or colourful clothing and with no musical instruments or party piece, travelling from pub to pub collecting money under the guise of the Wren Boys. Maybe this year we will see a good group of strolling musicians around Boyle on St Stephen's Day, collecting money for a reputable charity. They are the ones who should be supported.
Roscommon Injuries Unit open over Christmas
Hopefully you will not need the services of a hospital over the festive season but if you do and your injury is not of a very serious nature, you should think about heading to Roscommon Injuries Unit at the county hospital. There is a better chance of been seen faster than you would in Sligo or Galway A&E. Roscommon Injuries Unit will treat broken bones, dislocations, sprains, strains, wounds, scalds and minor burns that are unlikely to need admission to hospital. Staff in Injury Units perform x-rays, reduce joint dislocations, apply plaster casts and treat wounds by stitches or other means. You can find out more here
Lots of entertainment in Boyle this Christmas
One only has to look at the Christmas Entertainment guide in the events section of Boyletoday.com to see there is plenty to entertain in Boyle every day over the Festive Season. Add to this the St. Stephen's Day Treasure Hunt, the GAA quiz and a few reunions and there is little reason to have to move out of your home town over the Christmas period.
Kilronan Castle has house full signs ready
Spending Christmas in a hotel may not be everyone's cup of tea but for a large number of people our local hotel – Kilronan Castle will be home for the next few days. Hotel manager Michelle Coghlan told local radio on Wednesday that the hotel is close to full for Christmas Day. Santa will also visit the Castle to meet the 50 children who are among the guests. Many will travel the short distance to Keadue for Christmas Day Mass and no doubt they will also visit neighbouring towns like Boyle during their short break.
Christmas greetings from Boyletoday.com
Merry Christmas and a prosperous and healthy New Year to all the loyal viewers of Boyletoday.com and a warm welcome home to the native "Boylers" from all over the world. Thank you for making us the number one media choice for all the news relating to the town and area. Boyletoday.com will have daily updates from the town every day over the holidays with the exception of Christmas Day. If you would like an event or item featured, feel free to email [email protected] Merry Christmas everyone!
And finally…!
When four of Santa's elves got sick, the trainee elves did not produce toys as fast as the regular ones and Santa began to feel the pre-Christmas pressure. Then Mrs. Claus told Santa her Mother was coming to visit, which stressed Santa even more.
When he went to harness the reindeer, he found that three of them were about to give birth and two others had jumped the fence and were out, Heaven knows where.
Then when he began to load the sleigh, one of the floorboards cracked, the toy bag fell to the ground and all the toys were scattered. Frustrated, Santa went in the house for a cup of apple cider and a shot of rum. When he went to the cupboard, he discovered the elves had drunk all the cider and hidden the rum.
In his frustration, he accidentally dropped the cider jug, and it broke into hundreds of little glass pieces all over the kitchen floor. He went to get the broom and found the mice had eaten all the straw off the end of the broom.
Just then the doorbell rang, and an irritated Santa marched to the door, yanked it open, and there stood a little angel with a great big Christmas tree. The angel said very cheerfully, 'Merry Christmas, Santa. Isn't this a lovely day? I have a beautiful tree for you. Where would you like me to put it?'
And so began the tradition of the little angel on top of the Christmas tree……