News
Volunteer coordinator appointed at Roscommon Hospital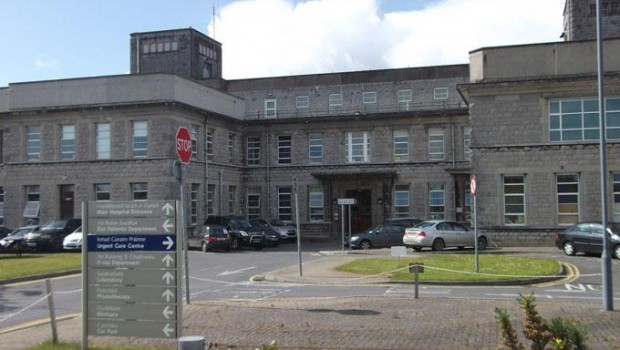 Roscommon University Hospital is delighted to announce the appointment of Michelle Brehon to the role of Volunteer Coordinator.
Michelle, originally from Portumna in County Galway and now living in Roscommon for the last 12 years, worked as a Neuro Physiologist for 13 years at Children's Health Ireland (CHI) at Crumlin and for six years as a Cardiology Physiologist at the Midland Regional Hospital Tullamore where she gained valuable experience working with patients and their families as part of a Multidisciplinary team.
The Volunteer Coordinator is responsible for recruiting, inducting, training, supporting and coordinating volunteers for Roscommon University Hospital and the Palliative Care Support Unit, to further enhance services for patients and their families and support staff. A recruitment campaign is currently under way to recruit Meet, Greet and Guide Volunteers, Patient Companionship Volunteers, Gardeners and Complementary Therapists such as Massage Therapists, Reflexologists as well as Hairdressers and Nail Technicians.
Speaking about her new role Michelle said, "I'm delighted as the new Volunteer Coordinator to be that connection between the Volunteer and the patient. Volunteers contribute so much to an organisation by giving dedicated attention to a specific group of patients or project. Their presence can create a more compassionate and holistic healthcare environment ultimately benefiting the patient.
"Involving people from the community is a great way of building a connection within the local community for Volunteers and demonstrates the hospitals commitment to it. Volunteering can also offer numerous personal benefits, including a sense of purpose, networking opportunities along with improved mental and physical health. Individuals who volunteer find it a very rewarding and enriching experience with a lot of personal satisfaction to be gained from it. This positively impacts the Volunteers and the communities they serve."
Claire Conlon, Interim Hospital Manager said, "This is the first appointment of a Volunteer Coordinator for Roscommon University Hospital and we are delighted to welcome Michelle to the role.
"The benefit of having Volunteers in a hospital is twofold with benefits for both the patient and the Volunteer. Volunteers play a vital role in enhancing the overall patient experience and supporting healthcare staff. When patients receive personalised support and attention from Volunteers, it can enhance their overall satisfaction with their hospital experience."